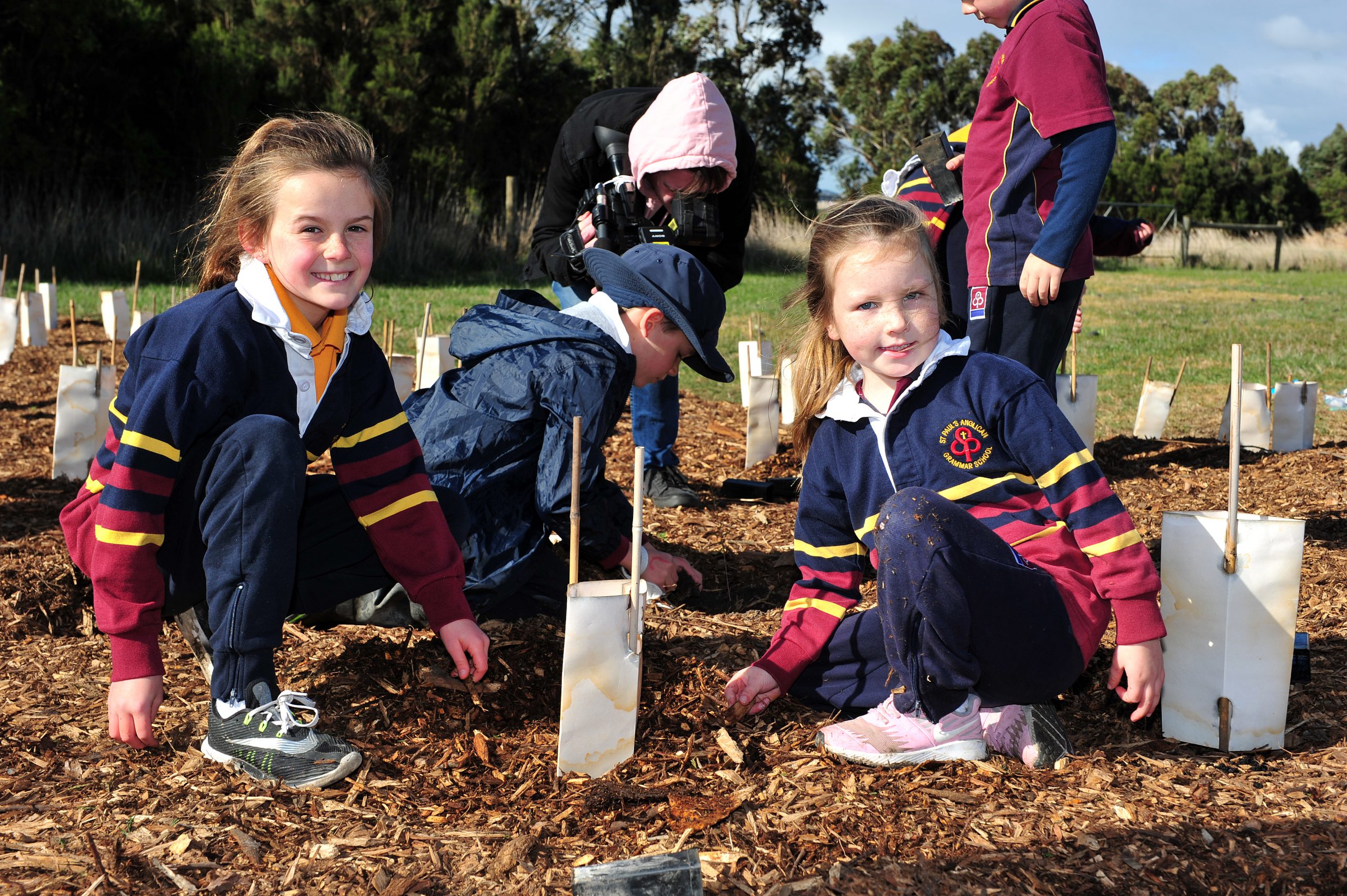 Heidi Kraak
More than 10,000 trees will be planted throughout the Latrobe Valley in the next month to commemorate National Tree Day on Friday.

The day forms Australia's largest community tree planting, however, Latrobe Catchment Landcare Network's facilitator Marnie Ellis said local plantings would not all happen on the same day for logistical reasons.
She visited St Paul's Anglican Grammar School in Traralgon on Wednesday to help students across all year levels do their bit for the environment.
"It is one of 16 plantings," she said.
"We're planting all natives, including redgums, wattle, pomaderris and lomandra."
Students planted more than 500 trees in wetlands located behind the school's campus.
Ms Ellis said the planting gave students an opportunity to "get out of the classroom and get their hands dirty" and taught them about the importance of trees to the environment.
She brought a taxidermy powerful owl with her, which was hit by a car at Willow Grove, and explained to students the importance of trees providing homes for native animals which need to be protected.
"We link it all back to the importance of habitat and we talk about the reason we do this," she said.
"A lot of schools are really good and cover this in their curriculum already but it gives students a chance to get out of the classroom and get their hands dirty."
Traralgon campus junior school head Gwen Hunter said sustainability was an important part of the curriculum and the school encouraged classes to get down to the wetlands, which the school owns, as often as possible.
"We do a lot of things to try and look after our environment," she said.
Glengarry Primary School, Grey Street Primary School and St Michael's Primary School are among other groups that will take part in plantings over the next month.