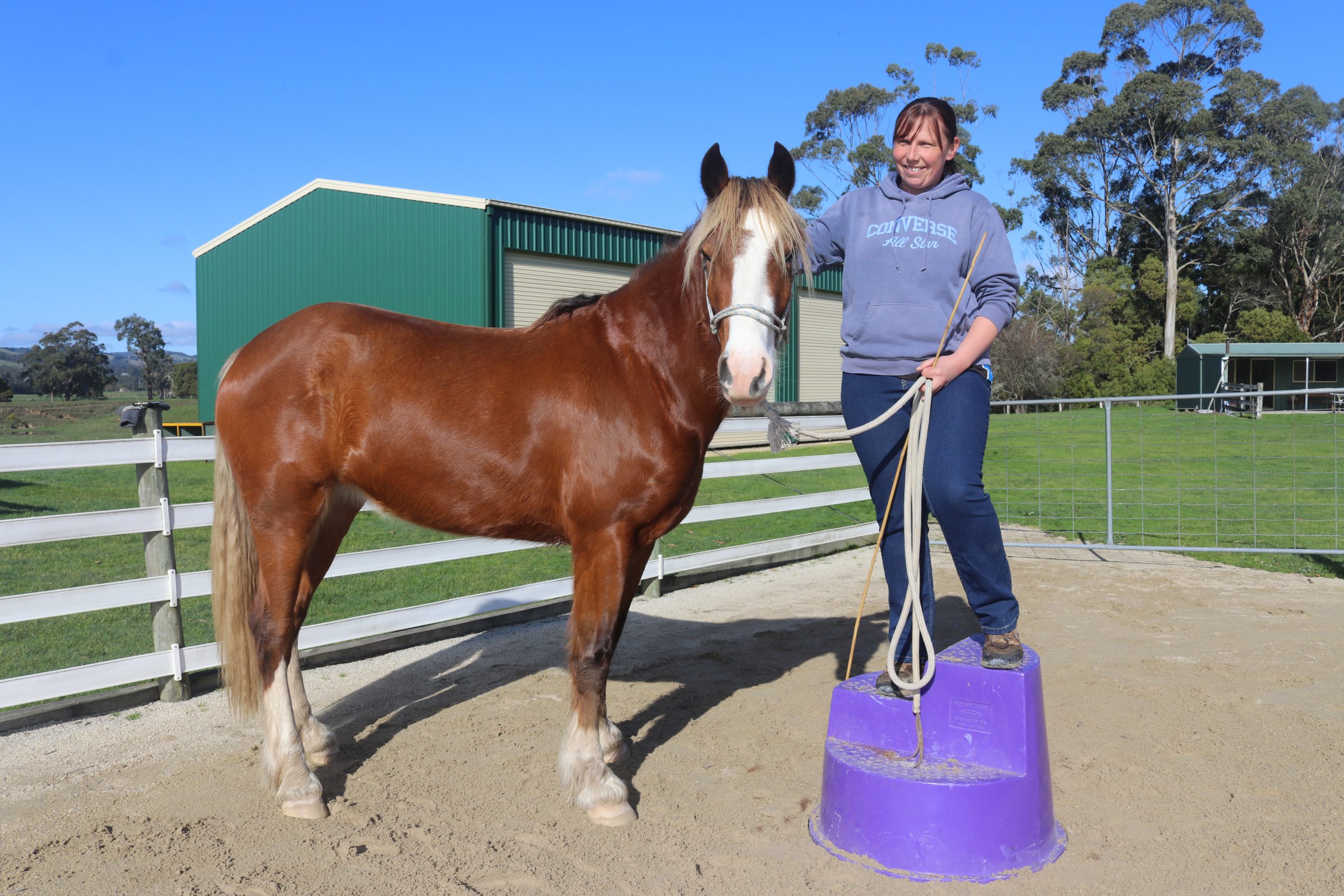 Michelle Slater
Boolarra and District Trail Riding Club members were out enjoying the mid-winter sun yesterday as their mounts were about to celebrate their birthday today.

August 1 is traditionally the universal day when Australian horses mark their birthday, which was a standardised date set by the thoroughbred racing industry so horses can race within their own age.
Boolarra horse woman Jenny Blake was teaching her two-year-old Clydesdale-cross-Quarterhorse filly Olivia some ground manners at a weekly club meeting at the Boolarra Equestrian Grounds.
"This is a social training day, we are teaching our horses to walk over obstacles to desensitise them. You can encounter anything out on the trail and we need to make sure they are a safe mount," Ms Blake said.
Ms Blake has been involved with horses since she was six, and now owns two Clydesdale crosses Olivia and Petal, as she loves the breed's unflappable temperament.
"Olivia is unbroken, we are teaching her some basics before she goes to be broken for riding in January," she said.
"Horses are relaxing. And the world looks better when viewed from between a horse's ears."