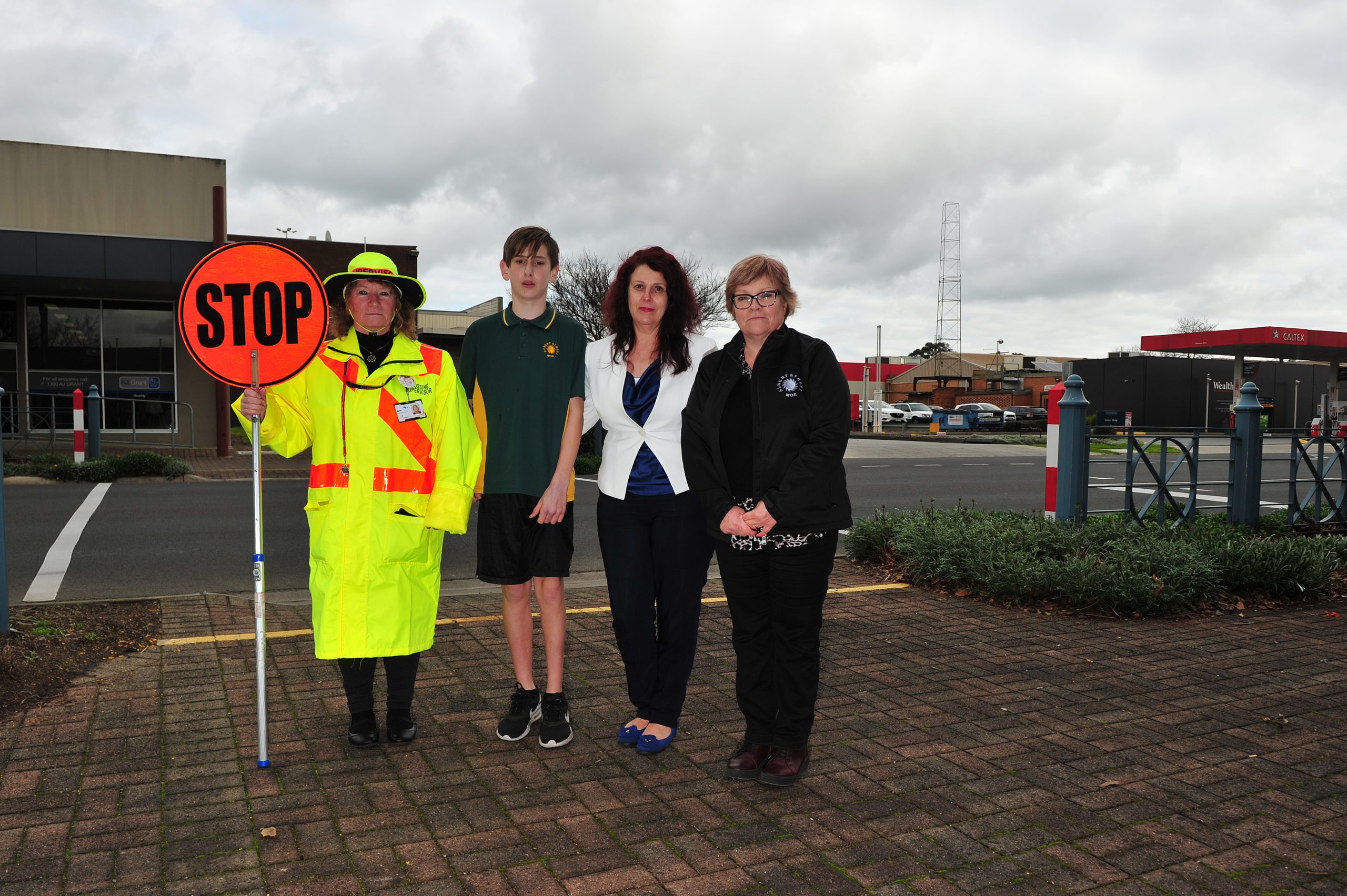 Heidi Kraak
Albert Street Primary School and Latrobe City Council are calling on drivers to observe changed traffic conditions near the school crossing on Moe's Albert Street.

Council recently installed new signage on the lane behind Woolworths supermarket which connects to Albert Street, advising drivers not to make a right-hand turn across the school crossing between 7am-9am and 2.30pm-5.30pm.

Despite the signage, drivers are continuing to make right-hand turns at the crossing during the restricted hours, the school says.

The Express met with school and council representatives at the crossing and, during the half-hour in which the interviews were conducted, more than 10 cars attempted to make the illegal right-hand turn.
Latrobe City councillor Sharon Gibson said the signage had been installed about two weeks ago to increase safety for students and parents at the school crossing, which is staffed by a crossing supervisor.
She said drivers were "shooting out" from the turn and over the crossing and "not stopping", even when the flags were up and the crossing supervisor was present.
"We don't want to do the heavy and have council [local laws] staff or police there, but we need to put the safety of the kids first," Cr Gibson said.
She said council would soon install another sign further down the lane, towards the supermarket, advising drivers of changed traffic conditions, to try and make people more aware of the new rules.
"We could have made everyone go left all the time, but we weren't keen to do that," she said.
"Council is trying to be proactive, rather than reactive – we don't want a death.
"Not everyone is doing the wrong thing, but it only takes one."
Albert Street Primary School principal Monique Osborn said staff trying to reverse from parking opposite the laneway were often impeded by drivers making the right-hand turn.
"They come out and don't give way and you can't get out," she said.
"People are piling up through the crossing and between the roundabout."
School families had placed tinsel and balloons on the signage to try and make it more noticeable for drivers, but so far, to no avail.