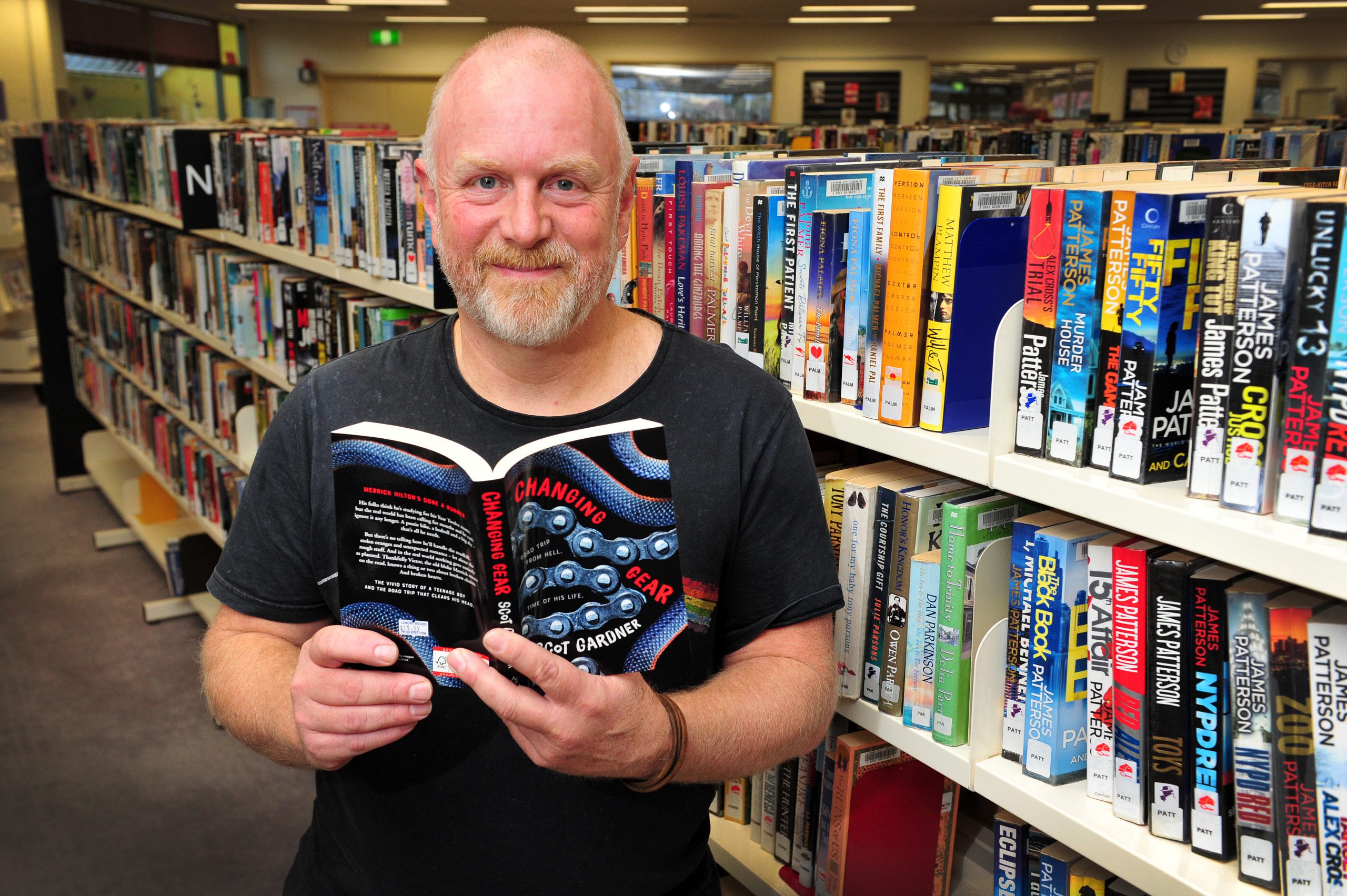 Heidi Kraak
While Scot Gardner's introduction to writing was "a bit of an accident", the author's second nomination for the prestigious Children's Book Council of Australia's Book of the Year award certainly wasn't a fluke.

Born and bred in the Latrobe Valley, Yinnar specifically, Mr Gardner spent some time at the Morwell library last week to chat with avid local readers and writers about his novel Changing Gear, which was nominated in the Older Readers category of the awards.
Despite the accidental nature of his introduction to writing – which began after a chance encounter with a magazine editor – he won the award in 2012 for his previous novel The Dead I Know.
About 30 people attended the session at which Mr Gardner spoke about the novel and took time to answer questions from young writers interested in improving their skillsets.
"It is not a particularly apologetic book," he said.
"It goes into some pretty dark and personal territory, and it does so unashamedly.
"I've spoken to a number of young people who have read the book, and [their feedback of] the general sense of an authentic voice is really pleasing to hear."
The novel follows the story of an 18-year-old VCE student Merrick Hilton who "jumps on his motorbike and rides into the sunset", eventually meeting an old man on the side of the road with an "unusual world view".
"It's kind of an existential journey, looking for something that school hasn't provided," Mr Gardner said.
"That sense of not needing so much stuff … I've extrapolated that back to the secondary school experience because if you don't need so much stuff, you don't need to work so hard. If you don't need to work so hard, why do you need six years of education?
"[The novel] questions those things from Merrick's point of view."
Mr Gardner's books are studied in many high schools around the country and he is compiling an anthology of short stories.