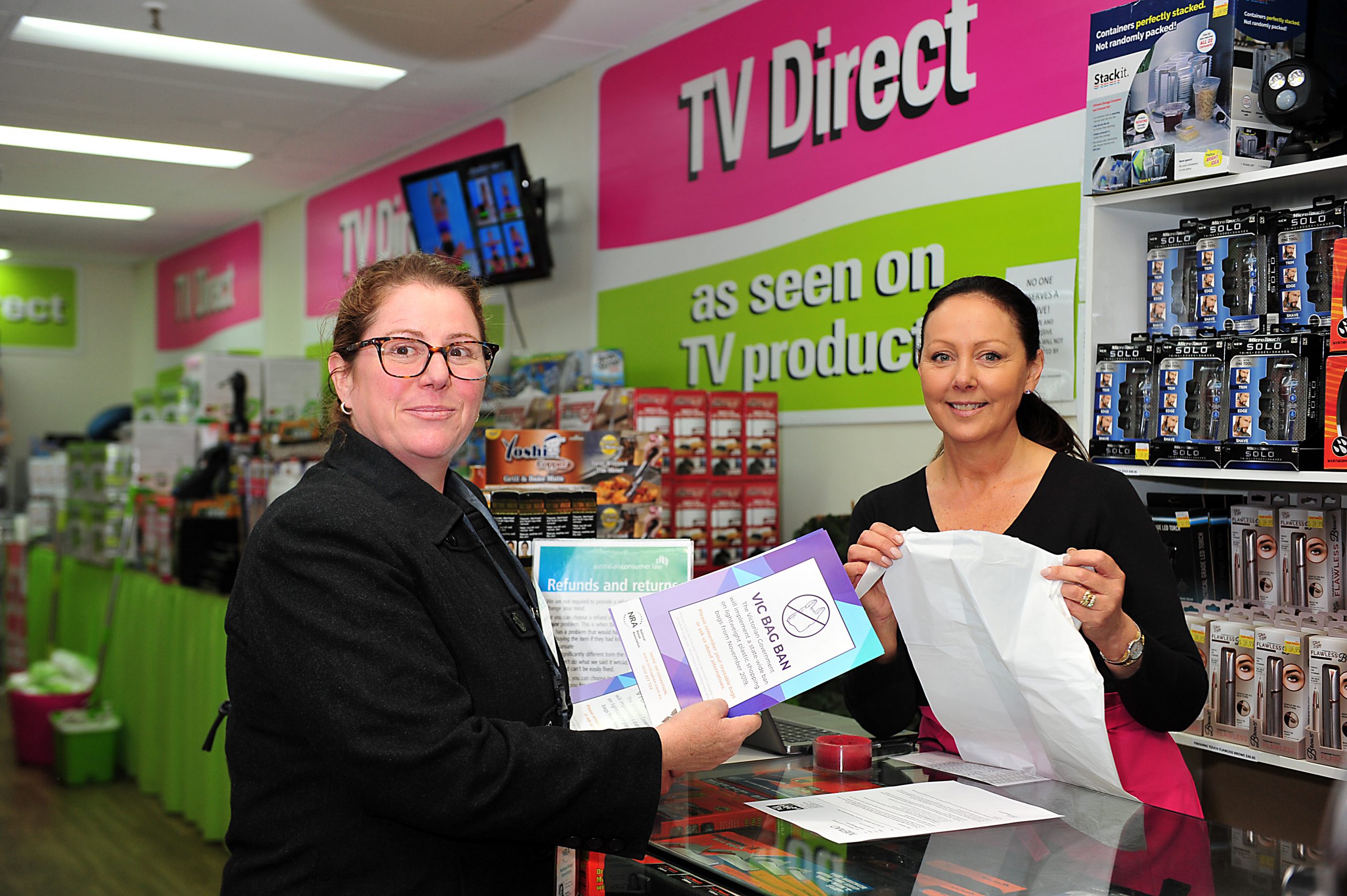 Cher Jimenez
Local businesses were reminded to prepare ahead of the state-wide ban on the use of lightweight plastic shopping bags starting in November and make the transition to reusable and eco-friendly bags.

A representative from the National Retail Association visited retailers in Traralgon and Morwell this week to provide advice to small business owners and make the transition as soon as possible to avoid fines.
NRA manager of policy David Stout said retailers should avoid making last-minute decisions as failing to act on time may mean extra costs for businesses and customers.
"For many businesses, giving a free plastic bag to every customer incurs substantial cost and current sentiment presents an opportunity to reconsider that habit," Mr Stout said.
"There is a wide range of alternatives out there now and each choice could either increase or reduce business costs, not to mention impact on consumer perception of their business."
An NRA spokeswoman said the plastic ban applies to all retailers and suppliers regardless of size and type including supermarkets, fashion boutiques, fast food outlets and petrol stations.
She warned that small retailers run the risk of paying fines of up to $9800 while corporate businesses may be slapped with fines of up to $48,000 if they breach the law.
Victorians use more than one billion plastic shopping bags each year which end up in landfill and about 10 million end up as litter, polluting the environment and endangering wildlife.
The NRA spokeswoman said the ban applies to all lightweight plastic shopping bags that have a thickness below 36 microns including degradable, biodegradable and compostable bags.
She advised retailers that if they continued using allowable plastics to order those with thickness from 40 or more microns as "plastic is inconsistent in thickness" with some parts thinner than others.
NRA has partnered with the Victorian government to help retailers navigate the laws and advise on alternative bags to minimise impacts on business.
The NRA spokeswoman urged business owners to look at using reusable bags and restaurants to use recycled paper for takeaway food.