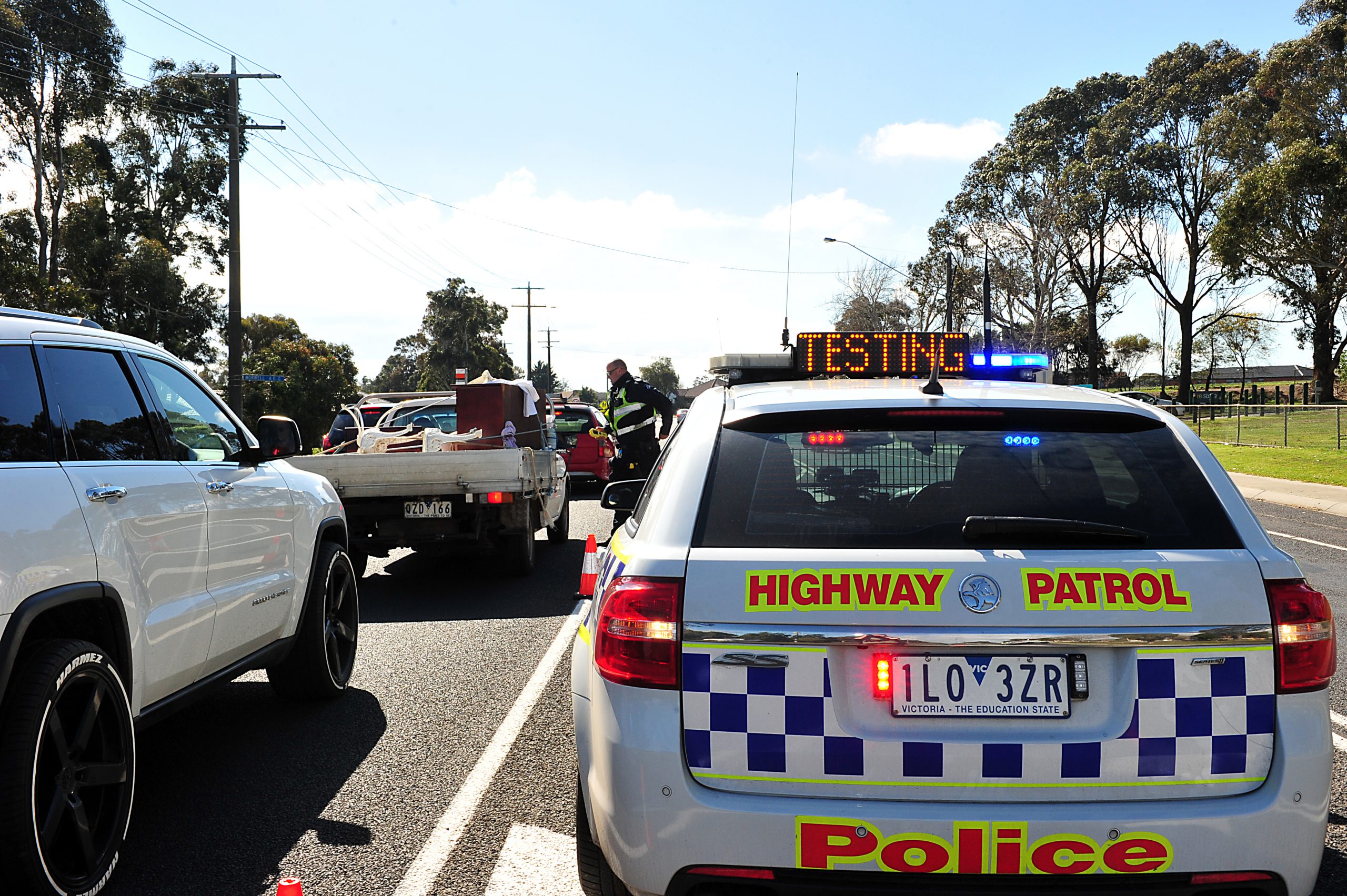 Bryce Eishold
Police have praised the behaviour of drivers across the Latrobe Valley, but say more needs to be done to curb the scourge of drug-driving.

The comments follow a National Day of Action held across Australia where more than 30 drivers in the Latrobe police service area were fined for a range of offences.
Latrobe Highway Patrol Sergeant Mick Williams said the day aimed to raise awareness about road trauma by removing dangerous drivers from local roads.
In the Latrobe Valley, one driver tested positive to drug-driving while other people were fined for speeding, using a mobile phone and seatbelt offences.
One man was also fined for having his dog in his lap, police said.
"Generally driver behaviour was good, but it is disappointing people still seem to possess the attitude that it won't happen to them. I assure you it can and unfortunately one day it might," Sergeant Williams said.
"Your time is not that valuable that you need to risk your life or the life of another road users by speeding to save or make up two or three minutes on getting to your destination."
The region has experienced a high rate of serious injury collisions, with 34 recorded in Latrobe this year, plus one fatality.
So far in 2019, 190 people have been killed on Victorian roads compared to 132 in 2018.
"Whilst we're up on the same time last year, which is concerning, there's more people being hurt on the road but we need to reduce that," Sergeant Williams said.
"It doesn't just affect one person. There's families that are affected, it affects emergency service workers and sometimes it had life-long ramifications."
Ice, cannabis and MDMA are also being more regularly detected in the Latrobe Valley in drivers behind the wheel.
"We're testing more and more drivers and if people continue to use illicit drugs, eventually they will be caught," Sergeant Williams said.