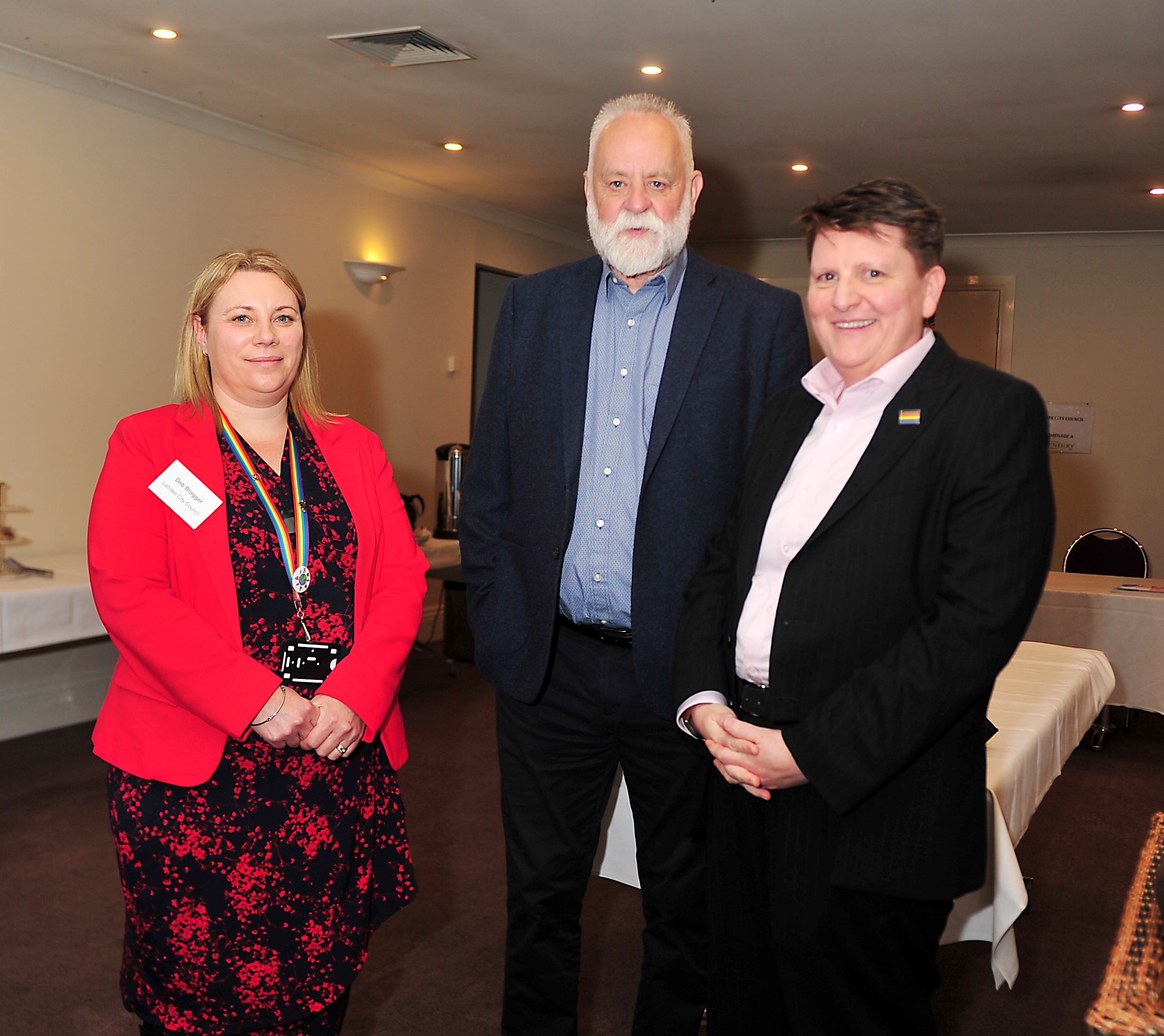 Michelle Slater
Commissioner for Gender and Sexuality Ro Allen was in Traralgon yesterday addressing Latrobe Valley industry leaders about workplace inclusiveness, gender equality and family violence.

The commissioner was in town as part of a Safe and Strong Latrobe Executive Leadership Forum with representatives from major Valley industries and employers.
Industries included executives from Gippsland Water, ASIC, Latrobe Valley Bus Lines, AGL, Maryvale Private Hospital and Latrobe Community Health Service.
"The Valley is no different to any other community and there are pockets of really fabulous work happening in inclusion down here," Commissioner Allen said.
"But I think that there's a sense from a lot of people that after marriage equality everything is fine and there's nothing to see here, discrimination still happens in the workplace, community and sports groups."
Commissioner Allen said industry leaders needed to be aware that they provided an authorising environment that could either allow for discrimination to take place or stamp it out.
"It's up to everyone to speak out and call out homophobic, biphobic or transphobic water cooler conversations," Commissioner Allen said.
Latrobe City Council mayor Graeme Middlemiss said gender equality was often a problem in traditionally male-dominated industries.
However, he said the Latrobe Valley power industry had moved "light years" ahead in the past couple of decades as attitudes changed and more women were coming on board.
"One of the biggest issues is the number of women working in these industries, this is the first major step … if we want to get gender equality then we need to change that," Cr Middlemiss said.
"One of the greatest challenges is to make people who are not considered to be mainstream more comfortable in workplaces like that, as people can become very entrenched in their views.
"And in male-dominated industries like this, entrenchment is very strong. We need to work on that."