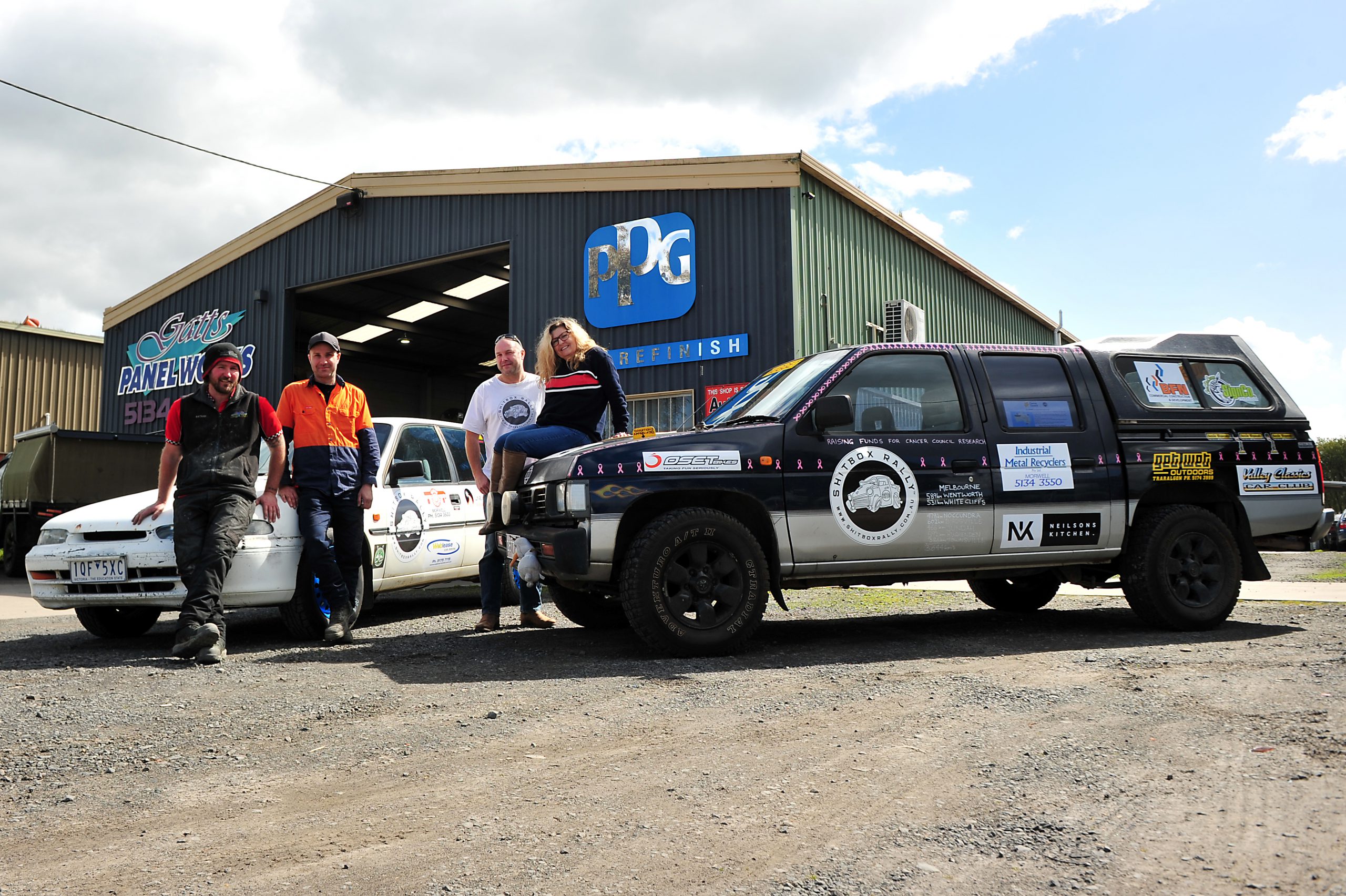 Michelle Slater
Two Latrobe Valley rally teams will be crossing their fingers that their old bombs will stay in one piece on some of Queensland's roughest outback roads to raise money for cancer research.

Yinnar couple Mark and Narelle Mason — aka team Nugget — are joining drivers Nathan Gatt and Adrian Alesi from team Morwell Madness for the 3600-kilometre Cancer Council Shitbox Rally.
The seven-day trek from Melbourne to Birsdville must be completed in a two-wheel-drive vehicle worth less than $1000 but it must pass a roadworthy.
The Masons will be attempting the run in a donated ex-tradie ute, a 1992 Nissan Navara with more than 730,000 kilometres on the clock.
They will be one of 250 teams to take on the event to raise funds for cancer research.
"If our car breaks down, there are support vehicles with trailers to take you into town and put into triage to get going," Mr Mason said.
"If you can't get going, you are declared dead and jump in with another team to the finish line. We've done a fair bit of touring in a four-wheel-drive but it will be hard going in a two-wheel-drive."
Mr Mason said the Navara has been given a spruce up for the trip, with local businesses donating a new set of tyres, wheels and a windscreen.
Participants must raise at least $5000 to reach the starting line, but team Nugget has so far raised a whopping $19,000 in 12 months.