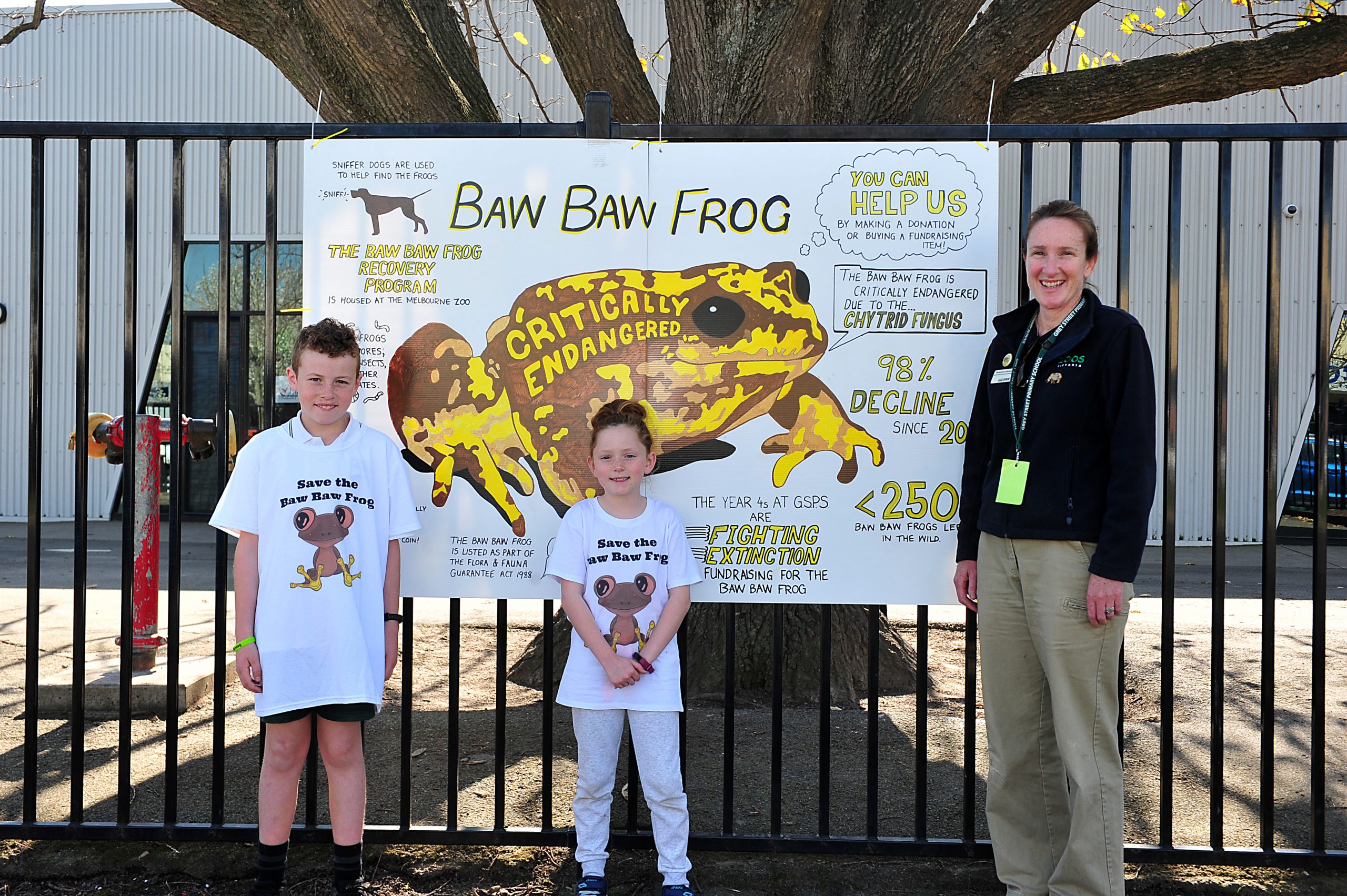 Michelle Slater
Grey Street Primary School children celebrated one of Australia's most forgotten and critically endangered species on Wednesday, September 4 by holding a Baw Baw frog festival.

Children turned out in brilliant spring sunshine to celebrate all things amphibian with frog-themed cakes, chocolates, tee shirts, posters, merchandise and even pet rocks.
Students teamed up with Zoos Victoria to take part in its fighting extinction program and picked the Baw Baw frog from a list of 27 critically endangered species.
Grade 4 teacher Debbie Guy said students had become passionate about the Baw Baw frog, of which there were only approximately 250 of the species left in the wild.
"We hope children can recognise there are lots of things they can do to protect threatened species," Ms Guy said.
"This will help ignite their passion and prompt feelings of empathy and a sense of urgency and leadership as we all have a role to play in helping threatened species."
Ms Guy said the frog festival was a student-led initiative that would also raise funds for Zoos Victoria.
Zoos Victoria fighting extinction coordinator Genevieve Jonson dropped in to Grey Street to help with the festivities and said she was inspired by the school's enthusiasm for the cause.
Ms Johnson said the Baw Baw frog was only found in a small alpine pocket on Mount Baw Baw, but its numbers had declined by 98 per cent in the past decade due to habitat loss, climate change and a chytrid fungus.
However, she said the zoo had a captive breeding program and had successfully released frogs back into the wild.
"The Baw Baw frog has flown under the radar as it's not a furry, cuddly species that people gravitate towards. The fear is that this species will slip away without anyone noticing," Ms Johnson said.
"Having schools in the local area raise awareness about this species is what will make the difference. This is inspiring. There is hope while there are tough things going on in the environment."