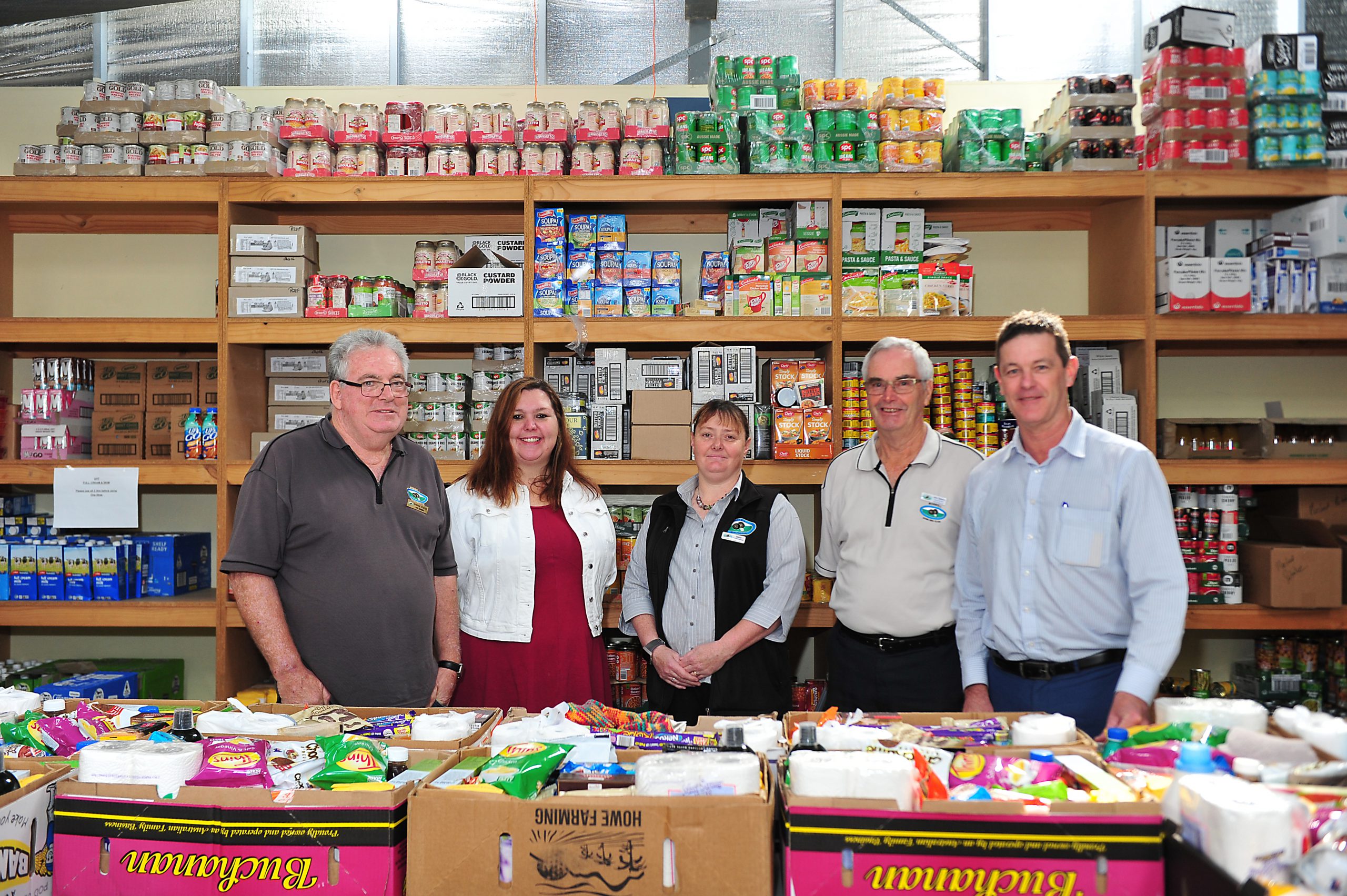 Cher Jimenez
Gippsland Farmer Relief chief executive Melissa Ferguson has renewed her call for the federal government to do more for local farmers struggling to survive the drought crisis through changes around legislation concerning the food supply system.

"I think the food supply needs a complete overhaul. I think it's ridiculous that we've let it get to this point," Ms Ferguson said.
Ms Ferguson, who started the organisation in response to the dairy crisis in 2016, made the call while receiving a $5000 donation from the Morwell Bowling Club on Friday.
She said the donation, which was another boost to the work done by the volunteer-driven charity, would ensure that local farmers could receive food hampers for months.
"That's going to help a lot of families," she said, adding that a total of 153 farming families were currently being assisted by the organisation.
"I think there's a lot [of community support] but I think it has to reach the people with influence, people who are passionate enough to turn the food supply system around and truly make some changes and ensure our future food security," she said.
Ms Ferguson said the government's failure to acknowledge the effects of the crisis on local farmers may affect some farming families who had been in the business for generations.
"Do people really want to see these families losing their multigenerational farms?" she said.
She said it was ironic that the very people who produced food for the community were the ones who needed some food assistance.
"Although we love what we do for people, in reality, we shouldn't have to do this for the people that supply the food for us. I think it's time for people to step up and do some action," she said.
Member for Morwell Russel Northe said local farming families had been struggling through the crisis with not enough help from government, however, the local community had been fantastic in stepping up.
"I have observed the handing over of some of these hampers and it's such an emotional time for many farmers who are generally not in a position of seeking help or reaching out for assistance," Mr Northe said.
"But when they know that organisations like GRF and the Gippsland community [are] behind them it's an important message that we're sending to our farmers that there are people who care and that there are people who are willing to provide assistance on the ground," he said.
The Morwell Bowling Club said the $5000 donation was raised through raffles and by members and guests who came to the club every week.
The Express contacted Federal Member for Gippsland Darren Chester's office for comment.