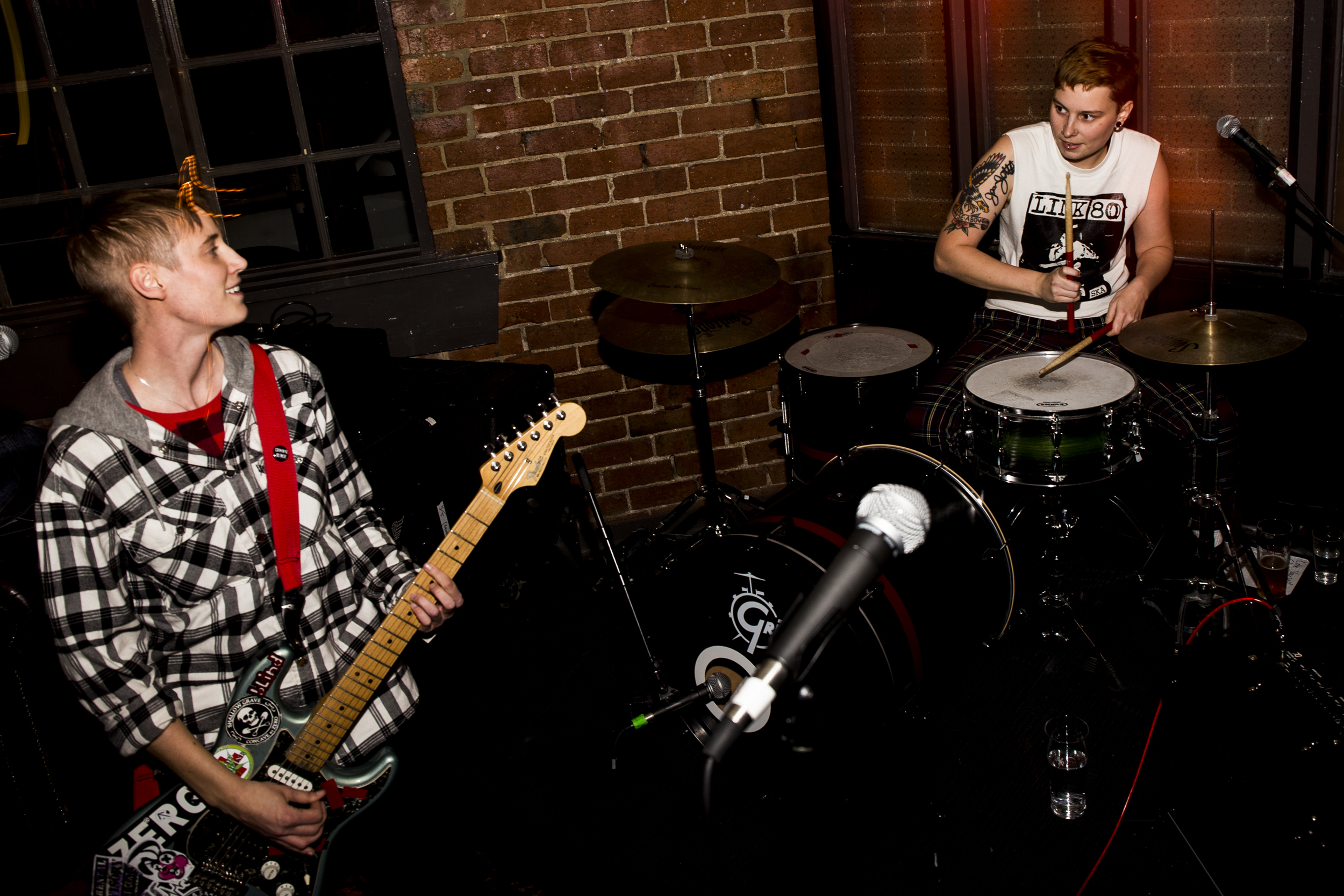 Michelle Slater
A former Traralgon musician is returning to the Latrobe Valley with her two-piece, all-girl, queer, pop-punk outfit Criminal Blonde as part of an interstate tour.

Drummer Sunny Dial is now looking forward to coming back to her home turf after she has teamed up with visiting US vocalist and guitarist Kahti Wild to form the Melbourne-based band.
Sunny, a former Traralgon College student and Gippsland FM presenter, played in a couple of local acts including Euphoria and Triumph Over Logic before heading to the big smoke.
Criminal Blonde has recently recorded a self-produced EP Losing Our Mind which had garnered some Triple J airplay.
The band has also been busy writing new material and booking gigs.
Sunny said she was keen to bring the band to Traralgon and reach out to the young queer community.
"We focus on playing with the queer community and there aren't many all-girl groups out there so we want to try to inspire young people to pick up an instrument and try new things," she said.
"We feel young queer people still need a voice. Myself back in
Traralgon, in high school, I didn't know many queer people and I felt there was little support or someone to look up to say it's okay to be who I am."
Sunny said she first picked up some drumsticks at age nine, but fell in love with punk at 14 and formed Euphoria at high school.
"In punk, you can do whatever you want to do and be yourself and be happy, there are no rules. I feel anyone can be who they are, and it's important to feel this through music," Sunny said.
"We feel our music is accessible to everyone."
She said she got into acts like Green Day, The Clash and Joan Jett, who had become a major role model.
"Joan Jett was my biggest influence. She didn't care what people thought of her and she did whatever she wanted," Sunny said.
Sunny said Criminal Blonde was working to release a full-length album and would then head to Europe to have a crack at an international tour.
"There's no stopping us," she said.
Criminal Blonde plays with Trafalgar indie rockers Doonie Way and former Moe pop punksters Excuse for an Exit at the Spirit Bar in Traralgon on Saturday, October 12 from 8pm. Entry is free.