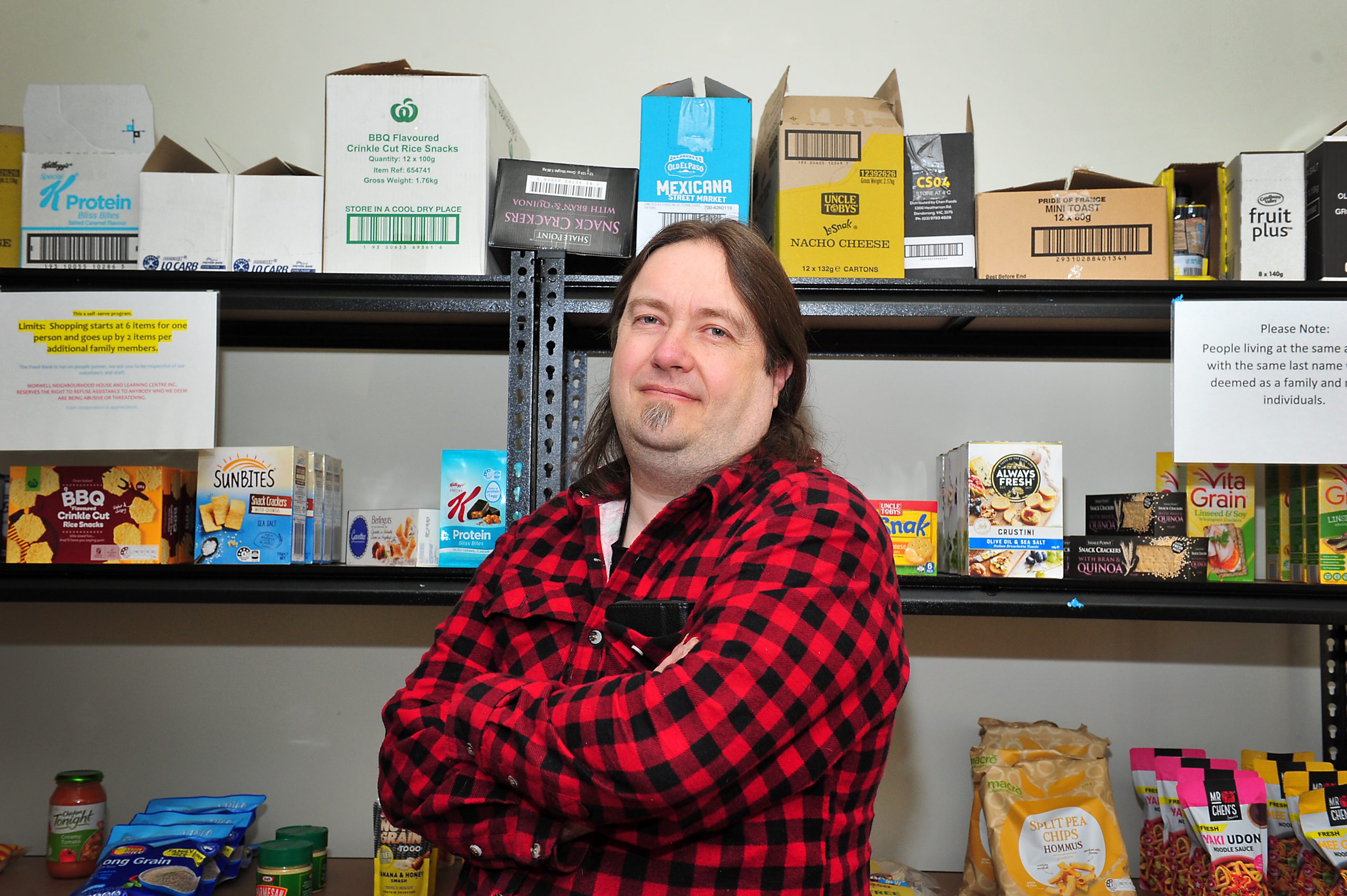 Michelle Slater
Morwell Newstart recipient Shane McEwan is furious over the federal government's proposed welfare crackdowns which he has labelled "unethical" and "insulting".

In a sentiment also shared by local welfare organisations, Mr McEwan said he was "horrified" when he heard about plans to introduce cashless welfare cards and drug testing trials for some Newstart recipients.
"It's profiling people on Newstart, it's highly insulting, it assumes that everyone on the dole is a drug abuser or a rorter — this is unrealistic," he said.
Under the proposed changes, 80 per cent of a person's Newstart payment would be sequestered into a cashless Indue card which blocks tobacco, gambling and alcohol purchases.
Mr McEwan said this would stop people from shopping at cheaper cash-only outlets like op shops or farmers markets, and shoehorn people into shopping at certain retailers.
The cards are being trialled in parts of South Australia, Western Australia and Queensland with plans for further trials in the Northern Territory.
The reforms also include rolling out random drug testing, which would be trialled on 5000 Newstart and Youth Allowance recipients for two years in NSW, Queensland and Western Australia.
While the trial does not affect Victoria, Mr McEwan stressed employment opportunities in the Latrobe Valley were not great.
"These are just putting out bigger roadblocks to getting a job, it doesn't encourage people, it goes the other way," Mr McEwan said.
St Vincent de Paul Morwell social justice officer Kevin Hutchinson described the move as a political stunt that was not based on any science, designed to target vulnerable people.
"It's equivalent to using a sledgehammer to crack a nut. It's just a form of distraction to garner approval on talkback radio," he said.
Mr Hutchinson said only a minority — approximately one person every three weeks — of people seeking assistance from Morwell Vinnies had an addiction, most were battlers trying to live below the poverty line.
"It's difficult to survive on Newstart, there are simply no jobs out there. The rhetoric ignores this fact, it stresses that if you don't have a job then it's your own fault because you must be on drugs," Mr Hutchinson said.
"When you have a job, it's easy to criticise those who don't. There are no announcements to create more employment, so I struggle to see the validity in these programs."
Mr Hutchinson said instead, those desperate enough to feed their addiction would on-sell their Indue cards for cash, or turn to petty crime.
"Where are the rehab beds? If you really want to combat addiction, there are better strategies to follow," he said.
"People on Newstart are demonised, and it's disappointing when you have politicians on $200,000 a year criticise those on $200 a week."
Morwell Neighbourhood House manager Tracey Lund called the proposal "ludicrous" and said the government should raise Newstart or funnel more money into foodbank programs.
"We know the debacle of robodebt where people have been unfairly targeted. There are so many good people with circumstances out of their control that led them to end up on Newstart," she said.
"We are seeing people living in their car, not being able to pay their rent or mortgages, people are broken by life and they don't have enough money for food."
Member for Gippsland Darren Chester said the cashless debit card was "not a punishment".
He said the trials were testing if reducing the amount of cash in a community would also reduce the overall harm caused by welfare-fuelled alcohol, gambling and drug misuse.
"Yet at the same time is encouraging personal responsibility and financial management," Mr Chester said.
"We are committed to finding the best ways to support people, families and communities in places where high levels of welfare dependence exist with high levels of social harm."