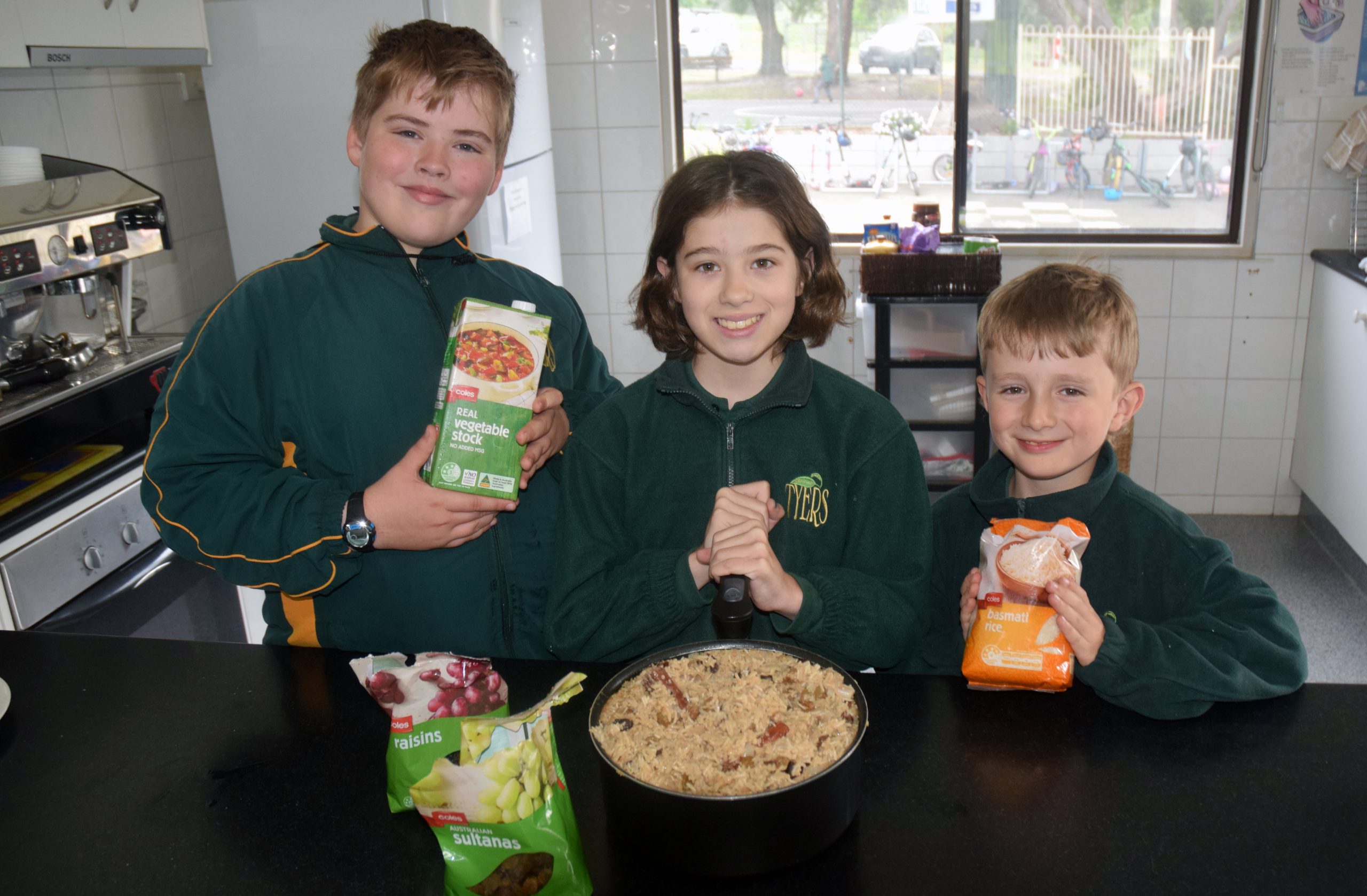 Kate Withers
There were culinary feasts aplenty on offer at Tyers Primary School last week in celebration of World Food Day.

Students prepared meals from around the globe including rice paper rolls, African pilaf, gnocchi, butter chicken and crepes with berry coulis.
About 5000 people across the Latrobe Valley participated in activities on Wednesday to mark the day, which promotes awareness and action for people who suffer from hunger, with this year's theme 'healthy diets for a zero-hunger world.'
Central West Gippsland Primary Care Partnership food security officer Claire Tartaro said the day was about celebration and awareness.
"The main messaging around World Food Day is more that promotion and awareness for those that are experiencing hunger," Ms Tartaro said.
"But then also looking at highlighting the importance of focusing on food security where people do have access to nutritious and affordable food."
Students also participated in a number of other activities on the day including gardening and picking plants as part of the school's paddock to plate program.
Thirty-one schools, four early learning centres and five neighbourhood and community houses each received $500 in funding for various uses thanks to the Latrobe Health Assembly and Food For All Latrobe Valley.
"Some of the things they're doing are healthy lunches, healthy breakfasts, 300 students out at Liddiard Road Primary School on the blender bike," Latrobe Community Health Service health promotion officer Gabrielle Francis said.
"'One of the schools will be creating a healthy cookbook around healthy snacks for the lunchboxes … and another school [is] getting a commercial toaster because they have 80 students for breakfast."
Latrobe Health Assembly executive officer Ian Needham said food insecurity was impacting people in the Latrobe Valley, making the message of good nutrition even more important.
"We think it's a really important issue for kids in the Valley in particular, but also families as well," Mr Needham said.