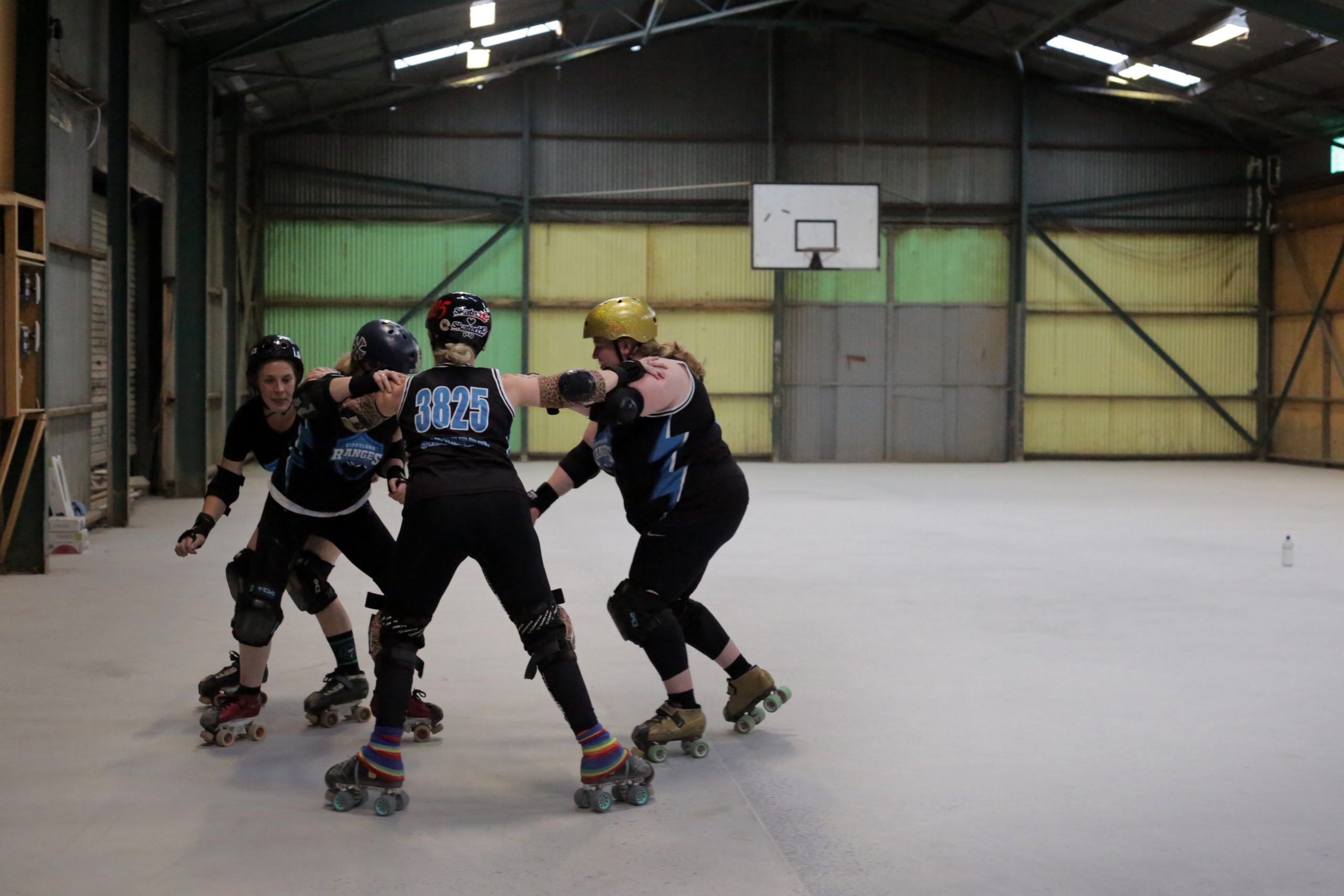 Tessa Randello and Kate Withers
After being denied funding under the federal government's Community Sports Infrastructure Grant Program, the Gippsland Ranges Roller Derby has made a submission to the senate inquiry into the sports rorts scandal.

The club was denied $44,909 for upgrades to the bathroom facilities at its headquarters in Traralgon despite achieving a near-perfect score on its submission.
Clubs were required to obtain a minimum score of 74 out of 100 for their grant applications to be considered under the scheme.
The Gippsland Ranges scored 98.
On February 5, the senate moved to establish a committee to inquire into and report on the government's administration and awarding of funding under the program.
The committee was initially set to report its findings on February 27, however on Thursday an extension was granted until June 24.
In its submission, penned by club president Bodye Darvill, Gippsland Ranges Roller Derby said its application warranted approval and the government's refusal "was indeed discriminatory and politically motivated".
"The criteria as they exist mean that we cannot see a justifiable reason for the non-awarding of our grant, particularly for such a comparably insignificant amount," the submission reads.
"There remains no explanation of why funds were awarded to applicants with considerably lower 'gradings' on applications, and for 10 times the amount requested by our club."
The submission also detailed the club's need for significant funding to upgrade its dilapidated facility at Traralgon Recreation Reserve.
It included photographs of a run-down rink, damaged walls and ceilings and toilet facilities that did not fit "modern compliance requirements" and posed "health risks" to members.

The club said it was "incredibly disappointed" to learn its application for funding had been rejected, but assumed it "had not made a strong enough case to justify the small amount of funding we had requested".

"In January 2020, we were informed via media investigations that not only had our project been assessed as meritorious based on the criteria within the grant application process we applied on, but we had received the highest score of all 2000 applications in the entire country … this news was heartbreaking," the submission states.
Labor Member for Eastern Victoria Harriet Shing, who last week opened the Ranges' new, revamped facility funded by the state government and Latrobe Valley Authority, said the club was "the best example of a club missing out on funding because it doesn't sit within a marginal seat".
"The impact of missing out is particularly significant for people who haven't traditionally been part of football, netball or cricket clubs across Gippsland," Ms Shing said.
"It has been a really important club over a 10-year period, bringing together people who often find it difficult to create and make friendships and connections … including people from the LGBTQI community.
"The state government has provided numerous grants to support the work of local clubs and we can already see the benefit those grants are making a difference to those clubs and their ability to train locally."
Ms Shing also called on the federal government to seize "an opportunity to do the right thing and make sure there is equitable and fair allocation of funding".
"People are justifiably very cynical about government decision-making and grants and this saga had increased that cynicism," she said.