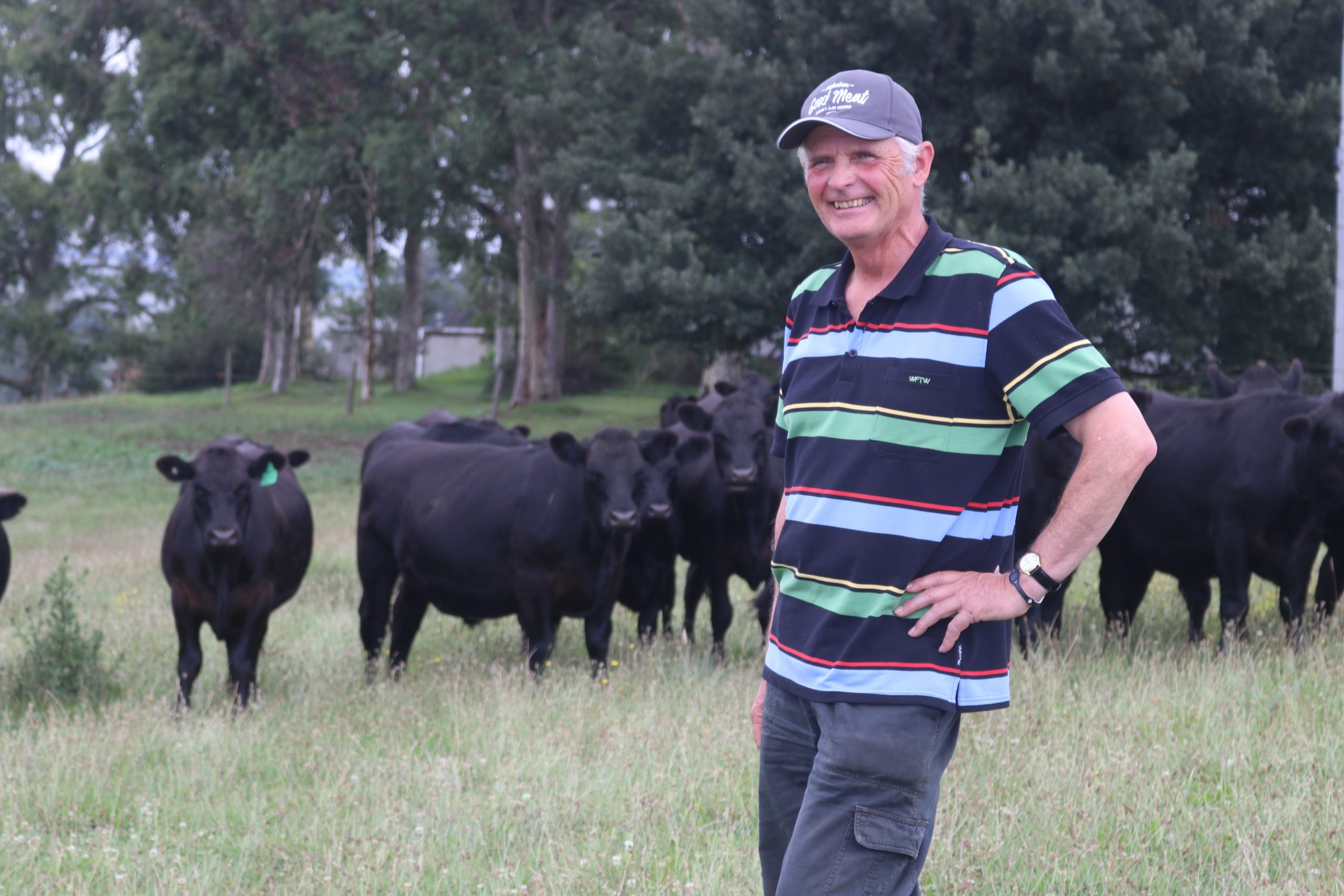 Michelle Slater
Local environment groups are vowing to fight the state government's plans to lift the moratorium on conventional onshore gas exploration, which includes the Gippsland basin.

Mirboo North Coal and Gasfield Free member Fergus O'Connor said the group was planning to "fight the good fight" to stop exploration on Gippsland farmland.

Mr O'Connor described the announcement as "sneaky" and accused Premier Daniel Andrews of "trying to hide it" behind coronavirus to ensure it received minimal media and public attention.
The state government announced on Tuesday it was planning to introduce two Bills into Parliament.
The first is to permanently ban fracking and coal seam gas exploration in the Victorian Constitution.
Fracking was permanently banned in the state in 2017 when there was also a moratorium on onshore conventional gas exploration to June 2020.
However, the government also plans to introduce another Bill to lift the moratorium and restart onshore conventional gas exploration from July 1 2021.
According to a state government map, onshore gas is viable in the Latrobe Valley and areas to the south through to Lakes Entrance and around Yarram, as well as the Otways to the state's west.
Mr O'Connor is a beef producer who relies on ground water to supply his farm on the outskirts of Mirboo North, and fears onshore gas drilling would risk productive farmland.
He said the group was "delighted" that the fracking ban would be enshrined in the constitution, but remained sceptical that conventional gas drilling was completely safe.
"Most of the farms in South Gippsland, and Morwell as well, are spring-fed, this will interrupt water supply and farms will become worthless," Mr O'Connor said.
"This is not 100 per cent safe, you can't say there is no risk to the environment, accidents can happen. To demonstrate how things can go wrong, look at all the PFAS around Sale."
Member for Morwell Russell Northe said he would consider his position on the Bills and request a briefing from government before they were debated in Parliament.
"Despite more renewable energy coming online in recent years, I remain concerned about Victoria's energy security of supply issues which were exacerbated following the closure of Hazelwood Power Station," Mr Northe said.
"Coal and gas will still need to play a vital role in meeting Victoria's energy needs into the foreseeable future and having adequate reserves is crucial to this including gas."
The government decision follows a three-year investigation by lead scientist Amanda Caples, who chaired an independent stakeholder advisory panel including farmers, environmentalists, industry and local councils.
The study found an onshore conventional gas industry would not compromise the state's environmental and agricultural credentials.
It also found the industry could generate more than $310 million annually for regional economies and create 6400 jobs over the lifespan of these projects.
The government assured any gas produced would be prioritised for the domestic market and landholders would be better supported to negotiate access and compensation with exploration companies.
Premier Daniel Andrews said the government was "backing the science to create jobs, boost energy supply and support regional communities across the state".
"We promised to enshrine our historic ban on fracking in the constitution and we're delivering – to protect farming communities, and our huge food and fibre sector."