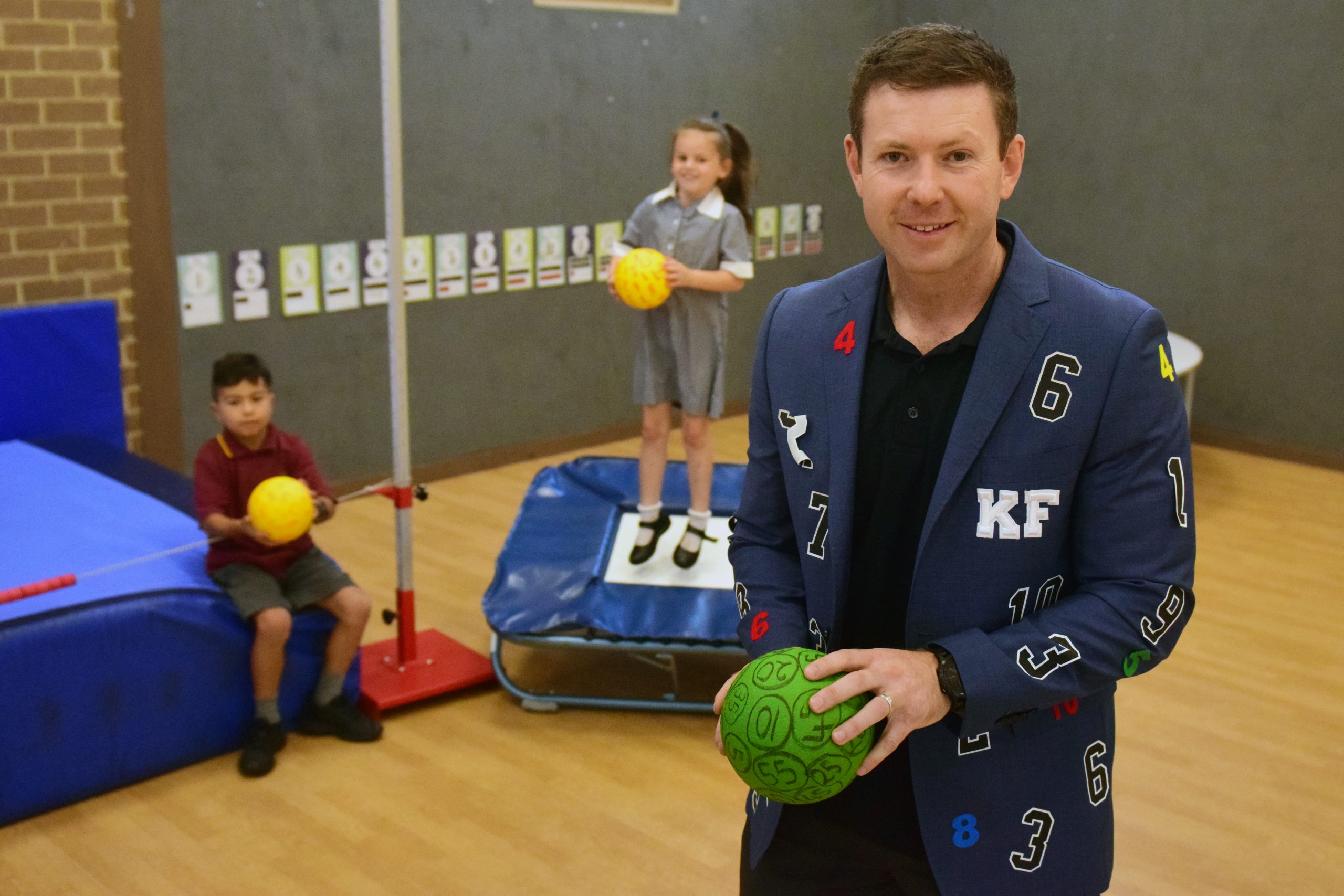 Tessa Randello
St Kieran's Catholic Primary School principal Peter McKenna has won a state award for his Running With Numbers program.

Mr McKenna won the ACHPER Victoria 2019 Innovative HPE Program (Primary) Award, for the program he has been running at the school for five years.
Running With Numbers is a program where students primarily in Prep and Grade 1 learn mathematics skills through physical activities.
Mr McKenna said he was proud to have won the award and thoroughly enjoys spending time with students through the program.
"For me receiving the ACHPER award was affirming to know that a program like this is recognised on a state level, because it is well known in the school, but not so much outside the school," he said.
Mr McKenna said he started to create the program when he was teaching at previous schools because "as a physical education teacher I was really keen to be on the move and I then thought, 'if I am keen to be on the move, these kids would also be keen to move'."
St Kieran's students know it is time to enjoy Running With Numbers when Mr McKenna puts on a suit jacket covered in numbers, made by his mother-in-law.
Then either Mr McKenna, Grade 6 students or parent helpers take the students through up to seven dynamic, mathematic activities.
One of these activities sees the students using jumps that represent numbers to learn addition and in another they do quick maths with velcro shapes and a sprint.
"Initially when I became principal this program was a great way to know the kids because sometimes as principal you can get stuck in your office, it has been really good for me as well," he said.
"The kids love it, I will walk into classrooms and the kids will ask if we can do Running With Numbers and there is also brain-based research behind it, if you're moving with your learning it really does consolidate that learning.
"The peer learning opportunities are great and we have parent helpers who come in and also take groups."
Mr McKenna said it is also a great way to excite students who have become disengaged with learning mathematics and physical education.