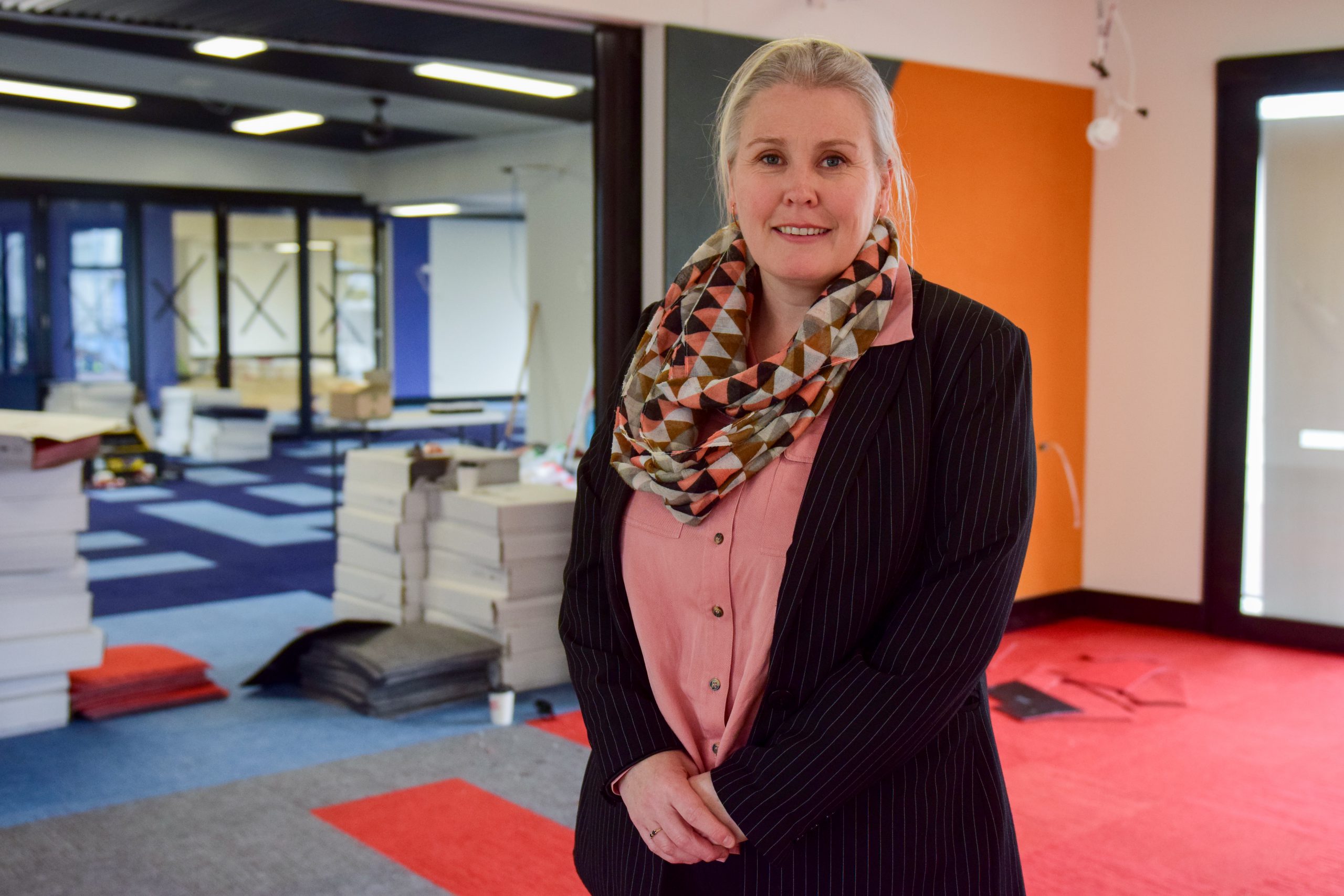 Tessa Randello
Kosciuszko Street Primary School's new classrooms are nearing completion.

Seven classrooms and a multi-purpose space will replace old buildings at the Traralgon primary school.
Once complete, the new complex will primarily house the Prep to Grade 2 students and work primarily as a hub for junior students.
It features an open space with adjustable glass doors so that classrooms can be modified, depending upon the need of the class.
Large windows overlook decks located on the outside, allowing for teachers to incorporate outdoor learning.
Kosciuszko Street Primary School principal Chelsea Granger said the construction phase of the project has felt like no time at all.

"This building is a modular construction so the buildings were made off site and then put in place with cranes," she said.
"The build started at the beginning of last year and the builder told us that it will feel like nothing has happened for a while and then it will suddenly feel finished and that is exactly what happened.
"It will give us the opportunity to offer more flexible teaching and collaboration in classes that it will benefit but we will also be able to shut the walls between classrooms and use a more traditional learning method."
The old buildings will be demolished and replaced with a new synthetic turf basketball court.
"We pride ourselves on having smaller classrooms at Kossie, but if need be the new building will be able to facilitate more students," Ms Granger said.
"The multipurpose room will be fantastic for gatherings with the parents and the courtyard that is being build adjacent to the building will also be great for families."
Funding for the building was supplied by a state government initiative to remove asbestos from schools known as the Asbestos Safety Program.