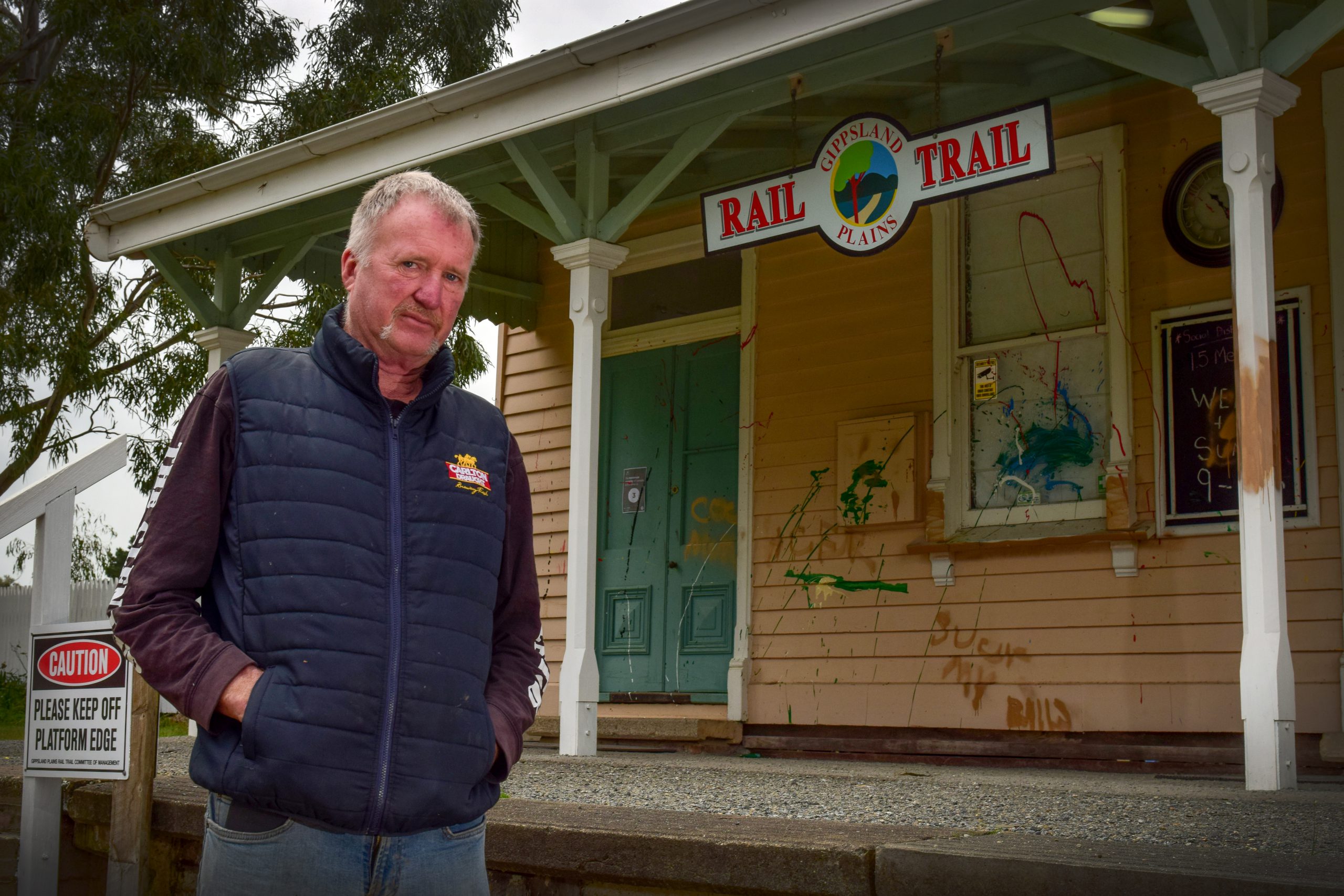 Kate Withers
A 13-year-old girl from Traralgon has been cautioned in relation to criminal damage caused at the iconic old Glengarry Railway Station this week.

Platform 3854 Cafe was plastered with graffiti and paint overnight on Monday while the surrounding grass at Apex Park was torn up by car tyres.

Police confirmed the girl was interviewed on Tuesday and issued with a warning.

Three other youths, who are yet to be interviewed, have also been identified by police in relation to the damage.

The old station has been targeted in the past, with vandals last year defacing the building on two separate occasions.

Anyone with information about the vandalism is asked to phone the Traralgon Police Station on 5172 2700.