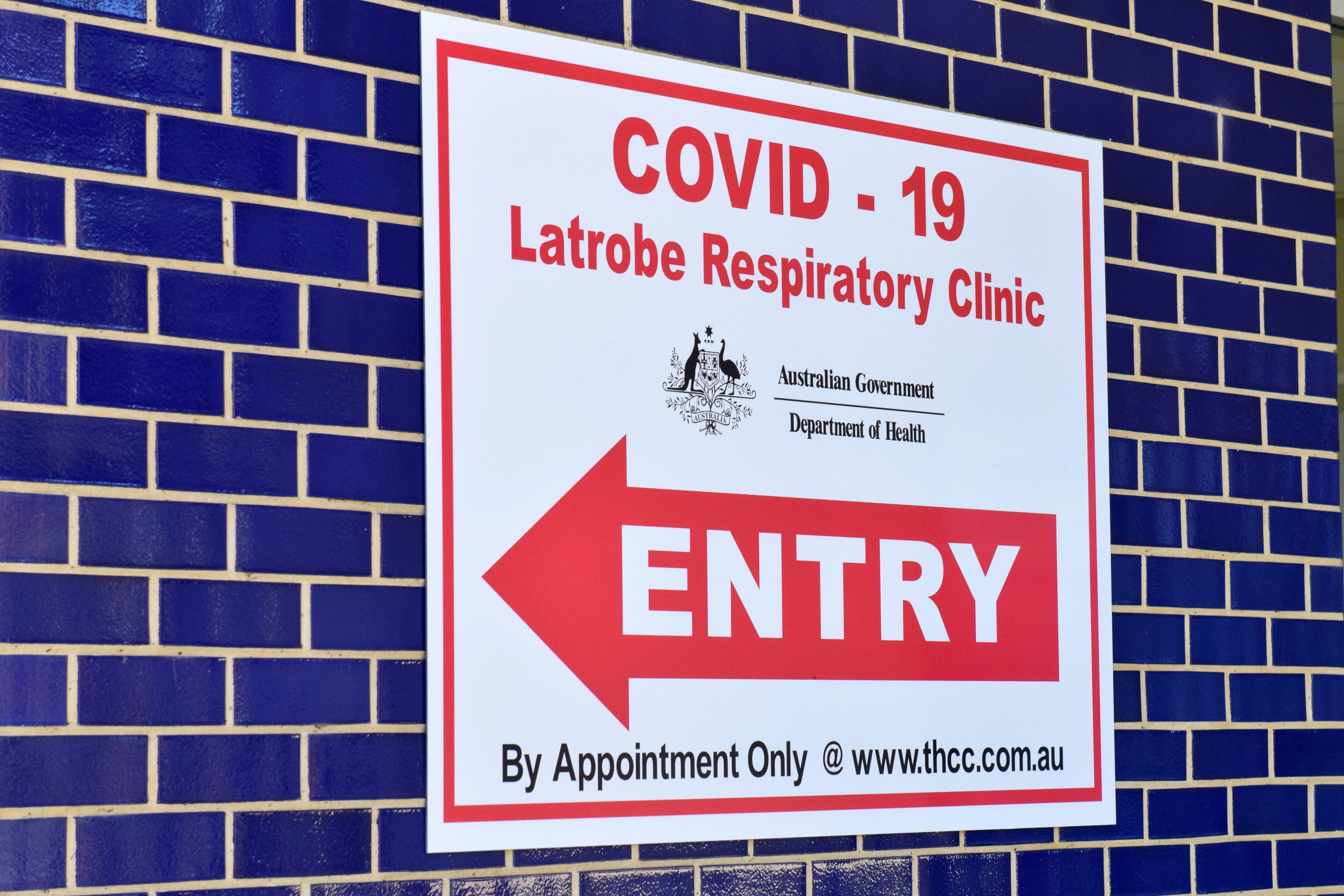 Kate Withers
Coronavirus testing resources in the Valley are set to be bolstered significantly, with works underway to expand the operations of the Morwell Respiratory Clinic.

The clinic, located at the at The Healthcare Centre on Princes Drive, will likely scale-up from four dedicated testing rooms to six next week.

Practice manager Teddy Apostol said the move to open additional rooms was fast-tracked after public outcry over wait times.

"There's this demand, so we need to get this done," Mr Apostol told The Express.

"But my aim is to open two more rooms some time next week."

The Federal Department of Health confirmed it was working with the state government to enhance COVID-19 testing resources across Victoria, including at the Morwell Respiratory Clinic.

"The Morwell Respiratory Clinic … has provided more than 4700 assessments since opening in mid-May," a Department of Health spokesperson said.
"The Commonwealth is supporting the Morwell Respiratory Clinic to manage its capacity, in line with the recent increase in patient demand, to ensure that the local community continues to have access to appropriate health care."
Mr Apostol said the clinic would also be required to successfully complete a government video audit and walk-through to ensure protocols are up to standards.
He said the four on-site clinicians were currently "maxed out", and performing a combined 120 to 138 tests each day, but was hopeful the addition of two more doctors would help alleviate the pressure on staff.
"We are just inundated with requests for tests at the moment," he said.
"Sometimes our clinicians are not taking their breaks because there's an appointment, but the whole family attends.
"There have been times a family of three or four come in to get tested but only book one appointment, so you'll be delayed by an hour.
"We try to accommodate as much as we can, but we still have to give our clinicians breaks or they'll get sick."
Mr Apostol said samples are picked up from the clinic twice a day, with results currently taking between two and five days to process at off-site labs.
He said there was understandably a lot of frustration involved with extended waiting times, but maintained resourcing at the clinic was limited "because of government budgets".
"We have 10 phone lines and our staff try to contact patients with results at the end of every day," he said.
"The personnel has been the main issue for us, we're trying to maximise our resourcing, but it's really just the availability of the processes.
"Our hands are tied because of the government budgets, and we cant do much because of that limitation.
"Everyone is anxious, but just have a little bit of patience while waiting for the results."
Mr Apostol urged anyone booking in for a test to do so online, where possible, as phone lines are often congested and this can slow the process and increase wait times.
"What people end up doing is making a telephone call, but often it's engaged because they are serving clients and other patients," he said.
"There are a series of questions they can answer online in their own time, but if they make a phone call we have to go through a series of questions over the phone.
"If patients have difficulty getting online, especially the elderly or not tech savvy, to get help from a trusted family member or friend to help make an appointment."
To book online, simply open your smart phone camera and focus it over the barcode below.
This will activate your web browser and take you straight to the Healthcare Centre website.
Then, click on the coronavirus information graphic and follow the prompts.
Alternatively, visit thcc.com.au or phone 5191 9321.