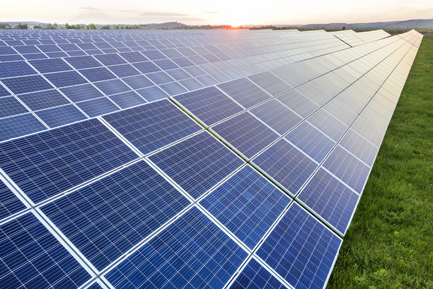 Michelle Slater
The state government has given the tick of approval for a 75-megawatt solar farm to be built near Toongabbie.

The $110 million Frasers Solar Farm was approved by Planning Minister Richard Wynne as part of a round of new planning permits worth $933 million of shovel-ready projects across the state.
Some permits still need to get the green light such as grid connection approvals before solar company South Energy can proceed to the next step.
South Energy project manager Baifu Du said the company had put in an "extensive amount of work" prior to the state government approval.
"It's a big step and a big milestone we have achieved and we are really proud of it, but our work hasn't stopped yet, further work needs to be done before it can go ahead," Mr Du said.
"We've put in a lot of time in this and we've been working closely with different stakeholders, it's been progressing well."
Frasers Solar Farm will be built on 110 hectares of land about 2km south of Toongabbie.
The project is expected to generate enough clean energy to supply 29,000 homes and will minimise carbon emissions by about 154,000 tonnes per year.
Mr Du said construction would provide 340 direct jobs, with plans to source as much local labour and materials as possible. He hoped construction could start next year, pending approvals.
He said the completed project would have a 30-year lifespan and would provide between four to six ongoing full-time maintenance jobs, and contractors when required.
The proposal has attracted some opposition from local landholders who raised concerns about potential degraded agricultural land, falling land values, weeds and impacts to amenity.
"We were aware of these community concerns and we worked closely with the community and assessing authorities, and we've addressed each of these concerns," Mr Du said.
"Our communication channels will stay open with the local community, we will be here for 30 years so we want to be good neighbours."
Mr Du also promised a certain percentage of project revenue would be channelled back into local community projects.