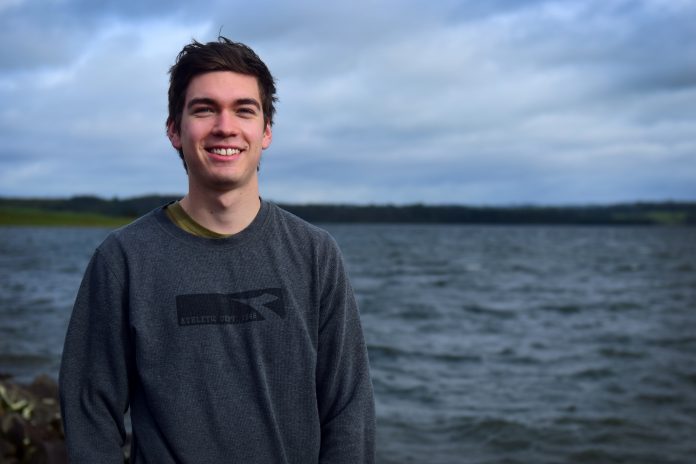 Hayley Mills
A Moe teenager has a deeply personal reason to conquer his first triathlon next month.

Riley Taws, 18, lost his aunt Lynie Mullen to a battle with leukaemia in August 2019.
"She was going good and in remission, living at home, it was meant to be a happy ending and then of all a sudden she got really sick again," he told The Express.
"She went back into hospital, into the ICU and then one night we had to make the decision to turn her life support off because there was no way she could get through it."
Inspired by his Aunty's courage, Riley decided to start a fundraiser for the Leukaemia Foundation and play his part in helping fund research so doctors could 'find a cure to this horrible disease'.
His initial plan was to participate in a bike ride, where he would ride a kilometre for every dollar donated.
But Riley soon changed his mind when his fundraising efforts exceeded his expectations.
"My initial goal was to raise $500, but have smashed that, we're at more than $3100 now," he said.
"That would have been more than 3000 kilometres I would have had to have ridden and that's when I decided to do a triathlon."
Riley's bid has had the support of his family, who are backing him all the way.
"(Lynie) was my mum's sister, so she (mum) is pretty emotional about it (her loss)," he said.
"But she's happy at the same time (about his fundraising efforts)."
Riley will swim 1.5km, ride 40km and run 10km on November 28, starting his swim at Blue Rock Lake and won't be going at it alone, with close friends Josh Whittaker, Bryce Collings, Thomas Wilson and Mitchell Stanlake by his side.

"A few very close mates are going to participate and have been training with me, and pushing me along," he said.
While his mates have participated in events like this previously, it is the first time Riley has tackled a triathlon.
"They're going to race each other and I'll be there going at my own pace because I'm just trying to get through, whereas they're trying to beat one another," he said.
"I've got no hope of beating them or even coming close to them, but it gives me someone to train with and I don't really want to swim out there alone anyway."
The second-year electrical apprentice has had plenty of time up his sleeve of late as work slowed down due to the coronavirus pandemic, but Riley said that allowed him more time to train.
"Some training sessions go for four to six hours," he said.
"There's lots of running and riding, and the pools have only just opened back up in Warragul, so I have been training down there.
"The more time at home over the next few weeks is better for me."
Having smashed his initial fundraising goal out of the park, Riley hopes he can take it a step further, setting a new target.
"Now that we've got this far, I'm hoping that we get closer to the $5000 mark," he said.
Closer to the date, Riley will release his official route on his Facebook page with times for the triathlon, for anyone who wishes to cheer him and his mates along.
If anyone wishes to donate to Riley's cause, donations can be made via this link – www.gofundme.com/f/completing-a-triathlon-to-raise-funds-for-leukemia