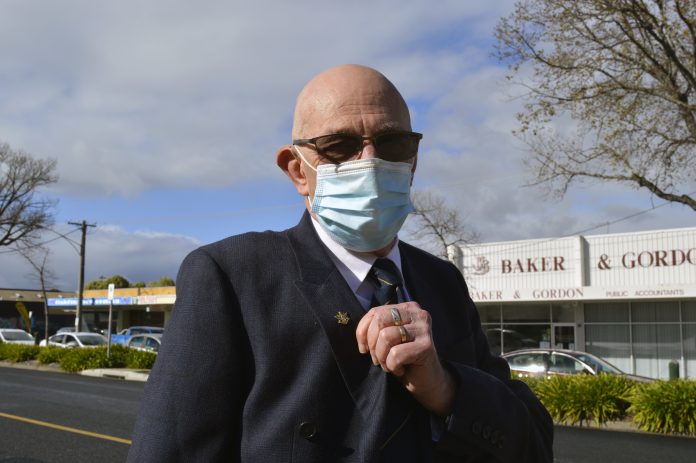 By TOM GANNON
LATROBE Valley Legacy is appealing to the public and local businesses for donations towards this year's Legacy Week which has been greatly impacted by COVID-19.
Legacy Week runs from August 29 to September 4 and would normally involve volunteers, also known as Legatees selling Legacy badges in the community.
However, several lockdowns and a risk of contracting COVID-19 in the community has led to the decision to cancel the typical method of the appeal as most Legacy volunteers are elderly and at risk of complications caused by COVID-19.
"We decided about three weeks ago that the week wouldn't go ahead because it was too much of a risk to the people selling badges," Latrobe Valley Legacy president Steve Mayes said.
"It's very disappointing, unfortunately the amount of revenue coming in from badge selling does affect the bottom line of Legacy."
Mr Mayes is urging people to remember Legacy week and donate when possible so the organisation can continue to provide ongoing support.
"Because we haven't got that presence out there on the street we still want to get that point across that Legacy Week is still very relevant for people out there in need, we just want to get the message across that we are still there," he said.
In the Latrobe Valley, Legacy's 17 Legatees (volunteers) provide support for 68 widows in Moe, 44 in Morwell and 72 in Traralgon.
"If they've got problems with their homes or having trouble paying electricity bills we will help – we had a case this week where we actually installed a new heater in a lady's house because her heating had broken down," Mr Mayes said.
"We have a saying in Legacy that we are looking after a lot of widows and beneficiaries that are in necessitate circumstances."
As well as financial and physical support, Legacy also offer emotional support for elderly widows which Mr Mayes said plays an important part in the wellbeing of those Legacy helps.
"Some of them are WWII widows, a lot of them are getting into their nineties and a lot of them are on their own, some do have good family support but others don't," he said.
"I guess some of the biggest issues we have with a lot of the older widows is social isolation and I think being a Legatee within Legacy actually gives them at times simple things like somebody to have a talk to or a cup of tea with so we're really big on helping widows that are socially isolated and perhaps at times gives them a little bit of hope and a little bit of friendship."
Donations can be made via bank transfer to the LV Legacy account at Account: 329307657 BSB: 013735 or to PO Box 2089 Traralgon.