Michelle Slater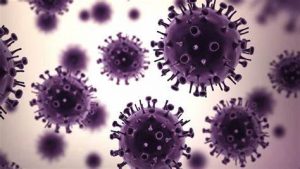 The Latrobe Valley is being targeted as part of a massive community pop-up vaccination program focusing on 100 priority postcodes across Victoria.
Locally, these new pop-up centres will be established in postcodes that encompass Traralgon, Morwell, Moe, Churchill and Trafalgar.
The state government is rolling out the new program in areas where there may be barriers to getting the jab.
They will be administering vaccine supplies that have been secured through agreements with Singapore and the United Kingdom.
Labor Member for Eastern Victoria Harriet Shing said the state government would be progressively increasing vaccination sites to coincide with increasing vaccination supplies.
Ms Shing said the new pop-ups would help Victoria meet its 70 per cent target before September 23 as well as improve vaccination rates in the Valley.
She said these would be run through GP networks, pharmacies as well as state-run centres, and encouraged people to have a conversation with their local doctor about getting the jab.
"There will be a range of options. Across the Valley, people want to access vaccines in a range of ways, these are important parts of making sure people get vaccinated," Ms Shing said.
"Staff safety and health advice will inform how we operate these sites to have the right health settings in place and managing the flow-through of people coming in."
Ms Shing acknowledged distance and operating hours were barriers to accessing the jab in regional Victoria.
She said opening up more appointments and walk-in opportunities would help tackle these barriers.
"It's a combination of factors, it's providing an incentive for people to get the jab when it's locally available and a greater availability in more areas is a key to overcoming vaccine hesitancy," she said.
"A vast majority of people in the regions are prepared to step up and get jabbed and are prepared to ask questions about safeguarding their own health and protecting others around them."
Five community-based pop-ups in the Hume, Dandenong and Casey local government areas will initially begin administering vaccinations in the next fortnight, with many more to open soon.
Premier Daniel Andrews said this was a targeted and coordinated campaign to ensure there would be equitable vaccination coverage across Victoria.
"We are tailoring our vaccination rollout to remove any barriers that might otherwise stop someone from getting vaccinated," Mr Andrews said.
"There are a million reasons to get vaccinated and vaccination is our only way out of this pandemic."