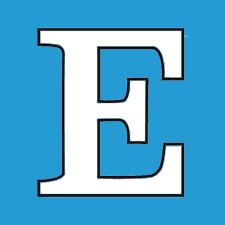 Alyssa Fritzlaff
A KINDER Cup will officially open in Morwell today.
An initiative from Morwell Neighbourhood House (MNH), the café was originally set to open
in September.
However, as a result of the most recent lockdown,
the exciting event had to be delayed.
MNH manager Tracie Lund said the lockdown was a bit of setback.
"Like everyone else we've adhered to the restrictions of the lockdown, so it has meant that
we haven't been able to open when we were hoping too," she said.
"We have decided to open, and basically just get started because we know there's a lot of excitement and a lot of support in our community for A Kinder Café."
Ms Lund and her team have been busy fitting out the café, and training staff in preparation for opening day.
Staff training has been also impacted by
lockdowns.
"Apart from our café manager everyone will be learning," she said.
"(The team) are committed to training our staff as we go … and are very excited to be at this point.
"We are here to support people in their work life journey and getting them where they need to go."
A Kinder Cup will not only offer coffee, but a variety of options for breakfast, lunch, and sweet treats.
Included in their menu will be egg and bacon rolls, breakfast wraps, rice paper rolls and an
assortment of fresh salads.
Most of the cafe's food has "either been sourced locally or made on site," making an effort to support local suppliers where possible.
At the moment, the cafe's opening hours will be 8am-2pm.
However, Ms Lund said they are hoping that it won't be too long until they are extending the cafe's hours.
"Any profits that are made from the café will go directly to the MNH charity and our work in the community with emergency food relief and other support services as required," she said.
"As we establish ourselves, we will be able to extend that opportunity to support other local non for profit and community groups."
The café will be a welcome source of stable income for MNH, which is often reliant on government grants and community donations.
Ms Lund said managing inconsistent funding can be difficult at times.
The cafe's mission is to "foster compassion, contribution, and connection", "provide meaningful work experience opportunities" and spread the love.
The community has already had a chance to get involved with the café, when earlier in the year they were given the opportunity to vote on a name, and A Kinder Cup was chosen.
The café is located at the Morwell GovHub on Church St.