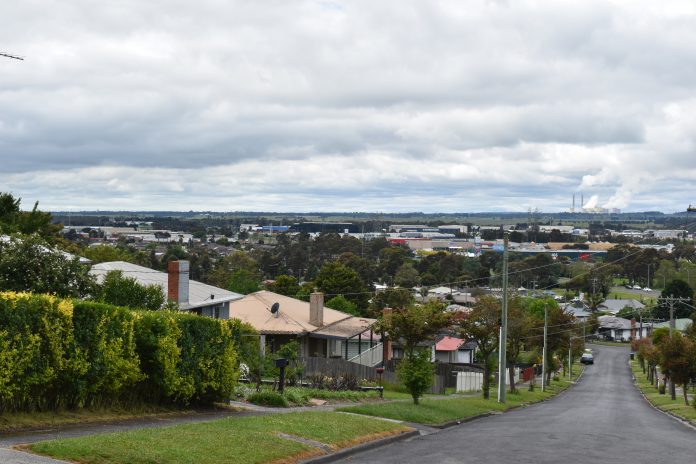 Alyssa Fritzlaff
New data has exposed a housing deficit across Gippsland, including the Latrobe Valley.
An analysis by One Gippsland showed a 34.46 per cent decrease in available affordable rentals in the Valley from the June 2020 quarter to the June 2021 quarter.
That is, "listings where lower-income household pays less than 30 per cent of its income on rent".
This equates to a loss of 123 available affordable rentals over the 12-month period.
An overall 48.43 per cent decrease in available affordable rentals was also reported across the entire Gippsland region during that time.
One Gippsland's analysis report, Affordable and Social Housing Policy Paper October 2021, examines several issues across the Gippsland region including homelessness, natural disasters, and family violence.
"We have a vision to build an inclusive, dynamic Gippsland that is a great place for people to live and work. The current lack of housing across the affordable and social sectors is proving a real barrier to positive regional growth," One Gippsland chair Brett Tessari said.
"As our analysis shows, there is a continuing deficit of housing across the region and these shortages will require significant government investment," he said.
COVID-19 has caused an increase in people moving to regional Victoria, with Infrastructure Australia reporting a 200 per cent increase in net migration from capital cities to regional areas in a December 2020 report.
According to One Gippsland "66,300 people made the move to regional living in the March 2021 quarter".
In the report, One Gippsland suggested "to be able to meet these goals, assistance in fostering industry and providing adequate affordable and social housing options to continue to facilitate sustainable growth is required."
Many services across Latrobe regularly see the impacts housing affordability has on people's lives.
One such service is Morwell Neighbourhood House (MNH), which offers support for those experiencing poverty, disadvantage, distress or isolation.
"The prices of rentals has been a very big issue, it is a barrier to people staying in their homes and staying in rental properties … people are moving out of metro into regional areas and pushing those rental prices up, but also buying those houses – to renovate or live in – and its taking them off the rental market, so there is certainly a shortage there," Ms Lund said.
MNH runs a food bank for those experiencing food insecurity, which Ms Lund said is seeing an increase in people seeking help.
"We are seeing a number of families that are presenting as housing insecure, they've been moved out of their rentals or they're unable to afford their rentals and they're living in hotels or living with their families, or in a friends bedroom … they're finding it very difficult to find stable housing, and also to keep food on the table," she said.
"Those that are living on government support payments and Centrelink payments are living well below the poverty line. Employment insecurity has had the major impact in us seeing a spike … also the impact that the pandemic has had on people's mental health and emotional wellbeing has meant that some people are not able to continue with their employment."
Ms Lund said food insecurity is another growing issue in Latrobe.
"I think most services would say to you that they're seeing an increase in people accessing services, and people that they've never seen before … people that are now finding themselves in situations that they're needing supports from welfare and charities," she said.
One Gippsland's analysis report not only identifies the number of Victorians moving to regional areas as a contributing factor, but the region's high rates of family violence.
According to the Crime Statistics Agency, East Gippsland, followed by Wellington and Latrobe have the highest rates of family violence incidents per 100, 000 in Victoria.
Gippsland Family Violence Alliance principal strategic advisor Kim Adams said family violence is the "biggest contributing factor to homelessness in Gippsland for women, children and men".
"People who use violence often use coercive control to prevent their victims from working outside the home, so often our victims don't have jobs or a long work history and may be reliant on Centrelink payments of some kind which haven't kept up with the cost of living for the past 30 years," Ms Adams said.
Ms Adams explained that housing has become an even more significant issue over the last 18 months.
"Unemployment was high in parts of Gippsland before the pandemic, with Morwell having 15 per cent unemployment. The pandemic only exacerbated this issue," she said.
"Unfortunately there isn't enough public or social housing available to meet demand, which means people who are leaving violent situations are reliant on the private rental market … and finding an appropriate rental for those with children and who may have pets can be very difficult."
Ms Adams said there are a several housing services available for those experience family violence in the Gippsland region.
"Where possible and safe to do so, our family violence services try to assist those who experience, family violence to remain in their homes, by helping them to increase their personal safety, including changing the locks and applying for intervention orders,'' she said.
"There are also programs to assisting those who use violence to find alternative housing and link them in with support (services).
"When remaining in the home isn't possible, many people and families may only need temporary assistance until they can secure other arrangements with family or friends and our services can assist with hotel and temporary accommodation options. Family violence case managers can also assist with rental applications, social housing applications and other supports to help people access housing for those who qualify.
"Some families may require support in crisis accommodation such as refuge, particularly if they are at high risk."
Quantum Support Services Morwell is one of these services, and assists people across Gippsland.
Quantum's executive director Cindy Pullar, said the availability of social housing and safe, affordable private rentals is limited in the region.
In order for a housing application to be considered "a person on Governmental income support needs to prove that rent does not exceed 30 per cent of their income. In most cases this is unattainable. Property that does meet this income formula often isn't a very nice or safe place to live," she said.
At the Inner Gippsland Youth Accommodation Forum in late September, Gippsland Homelessness Network coordinator Chris McNamara said "the four main specialist homelessness services working with youth are Quantum Support Services, VACCA, The Salvation Army and Community Housing Limited".
"These agencies have collectively worked with over 1700 young people over a three-year period that have experienced homelessness. Within the Inner Gippsland Region there is one six bed crisis refuge, 16 transitional housing properties, no dedicated long term social housing and a near impossible private rental market," she said.
The state government last month announced funding of up to 300 million to fund about 1000 new homes across regional Victoria and are calling on all community housing agencies to put forward proposals.