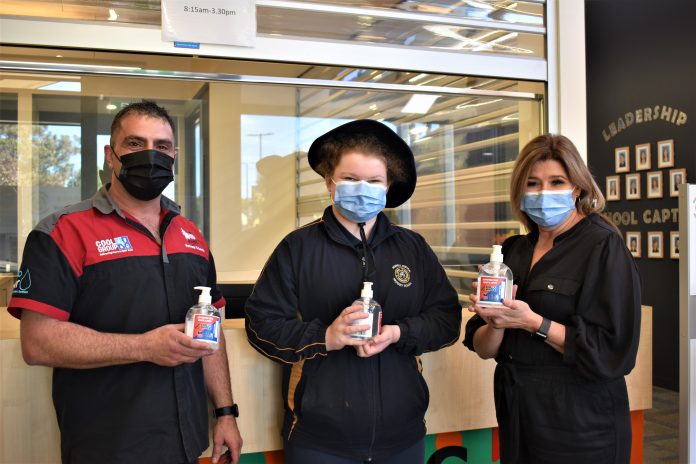 Alyssa Fritzlaff
LOCAL business Cool Group of Companies has donated more than 5500 bottles of hand sanitiser to help prevent the spread of COVID-19 to Latrobe Valley's public primary schools.
Managing directors Alfi Prestipino and Gareth Williams of the Cool Group of Companies, (parent company of Hip Pocket Workwear and Cool Aqua Springs) noticed that local schools were struggling through COVID-19.
As schools began closing due to COVID cases, the Cool Group of Companies decided to lend a hand.
"We recognised that the schools were becoming a hotspot and starting to shut down," Mr Prestipino said.
The initiative was aimed to assist in reducing the spread of the virus and help children attend school without as many disruptions and closures.
"It's to help prevent the spread and keep the kids at school. Each student will have their own personal bottle at their workstation," Mr Prestipino said.
Cool Group received help from local Rotary Clubs with the distribution of the hand sanitiser.
Mr Prestipino enjoyed delivering the hand sanitiser himself to Morwell Central Primary School along with many other local schools.
Morwell Central Primary School said it was thankful for the sanitiser donation.
"We are very grateful for this kind donation, as we now have enough sanitiser for every child in the school," assistant principal Narelle Bloomfield said