Alyssa Fritzlaff
ORGANISERS have hailed the 2021 Morwell Rose Garden Festival as a success.
The festival which ran from November 13 through to November 21, saw beautifully maintained gardens, with roses in full bloom, lit up each evening for the AGL Loy Yang Night Show.
Locals flocked from all over the Valley to visit the festival, which also hosted fun activities and workshops throughout the week.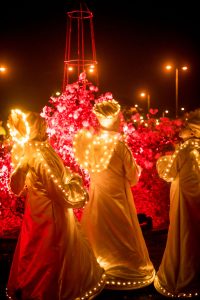 Latrobe City councillor Tracie Lund was a judge at the Cut Rose Competition, which had locals bring in their own roses to be presented in front of a judging panel.
Mayor Kellie O'Callaghan was also part of the judging panel.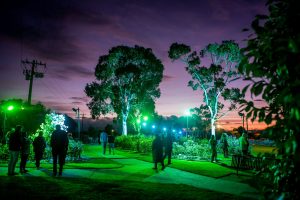 "Over 2000 guests visited the International Rose Garden Festival over the past two weekends. Among the highlights of the 2021 festival were daily lighting displays from 7.30pm to 10.30pm complemented by roving performances and pop-up attractions supported by AGL Loy Yang," a council spokesperson said.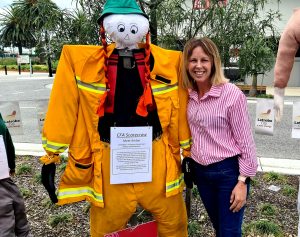 "Council would like to acknowledge the support of every volunteer, sponsor and local business for their ongoing support of the event. We look forward to continuing to grow the event in 2022, making it a highlight in Latrobe City Council's annual calendar of events."