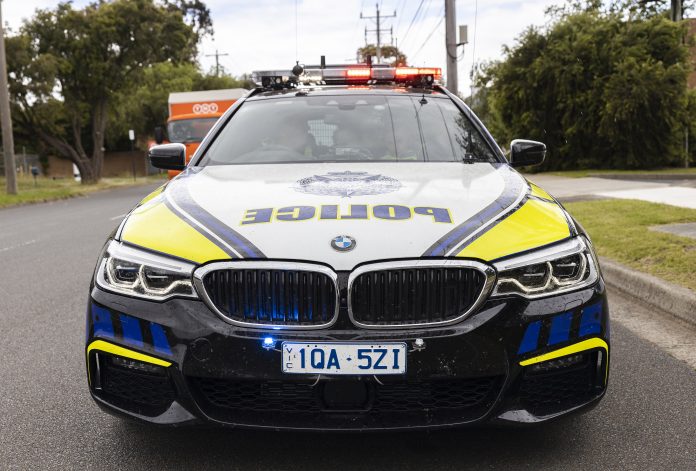 Alyssa Fritzlaff
RESIDENTS of an address on Gabo Way in Morwell allegedly witnessed a couple of people
enter their home in the early hours of Sunday, January 30.
There was no confrontation between the residents and home invaders.
Those involved allegedly stole a blue Hyundai Accent from the address and personal property including, keys, phones and bags.
The car was later located at Morwell McDonald's.
Anyone who has information about the incident, has CCTV on Gabo Way or saw anyone acting suspiciously on the night of January 30 can call Morwell Police on 5131 5000.
Arrests made after allegedly stolen car hits police vehicles
TWO Morwell locals have been arrested after allegedly stealing a car and hitting a number of police vehicles while attempting to evade arrest.
Police first spotted the red Toyota Camry sedan on Old Melbourne Road in Maryvale.
The car evaded police during the initial sighting, before allegedly hitting a number of
police vehicles.
However police finally intercepted the car near Cross's Road in Traralgon on Monday, January 17.
A male attempted to flee the scene on foot and was arrested nearby.
The 35-year-old man was charged with theft of a motor vehicle, dangerous driving while
pursued by police, assault of police and police ramming charges.
He was remanded in custody, and is due to appear at Latrobe Valley Magistrates Court on
May 6, 2022.
The second person, a 32-year-old female was charged with theft of a motor vehicle and is due to appear at Latrobe Valley Magistrates Court on June 22, 2022.
This incident follows the alleged theft of a car from an address on Princes Drive Morwell
between 8pm and 11.59pm on the night of Thursday, January 13, 2022.
The car, and other personal belongings were stolen from the address.
The owner, an elderly woman, was home at the time of the incident and did not witness the
theft and there was no sign of forced entry.
Latrobe Police receive new technology
THREE highway patrol vehicles in the Latrobe Police Service Area have been fitted with new
technology.
The automatic number place recognition (ANPR) technology has been fitted to allow
police to detect drivers who are suspended, disqualified and unlicensed. It will also identify
stolen vehicles and fraudulent number plates.
Sergeant Andrew Milbourne, of Divisional Road Policing said the ANPR technology will be
a useful tool for Latrobe police.
"These vehicles will be a valuable tool for police in detecting suspended, disqualified or
unlicensed drivers and removing them from our roads. Police will use these vehicles as part
of Operation Amity, with patrols to focus on high-risk areas across Latrobe," he said.
"The ANPR technology can also detect unregistered and stolen vehicles as well as fraudulent number plates, making it harder for offenders to avoid police detection."
ANPR has been fitted to more than 200 Victoria Police highway patrol vehicles across
the state.
The aim of the new technology is to improve road safety across the state. In about 10 per cent of fatal collisions in 2021, unauthorised driving was determined to have a factor.
A total of 19 people have already died on Victoria's road in 2022. This is more than three
times the figure recorded this time last year.
"Automatic number plate recognition technology gives us another set of eyes on the roads to stop these drivers in their tracks," Assistant Commissioner of Road Policing Glenn Weir said.
"We will use the more than 200 highway patrol vehicles fitted with this technology at
every opportunity."