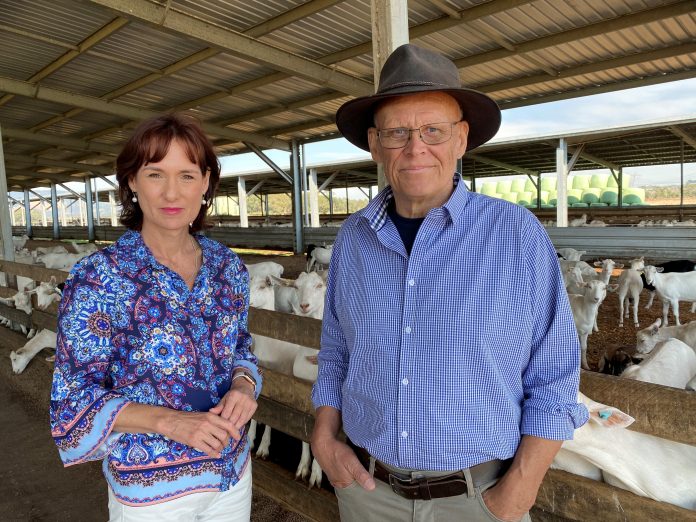 Michelle Slater
The Nationals are urging Victorian Upper House Independents to support doubling proposed on-the-spot fines for farm trespassers in new laws going before parliament.
The new legislation means animal activists who entered farming properties would face huge on-the-spot fines, with penalties of more than $10,900 each or $54,500 for organisations.
But Nationals Member for Eastern Victoria Melina Bath is pushing for an amendment in the legislation to double the maximum fine for individuals to more than $21,800.
A Parliamentary Inquiry into farm trespass handed down recommendations for on-the-spot fines more than two years ago.
It comes after radical vegan activists stole livestock from the Gippy Goat in Yarragon three years ago, causing the owner John Gommans to close his farm café.
Activists who faced court over the incident were fined one dollar for breaking biosecurity laws.
Mr Gommans was backing the harsher penalties, hoping it would act as a deterrent.
"It was quite a horrendous experience, I'm pretty sure these activists will be back. I'm hopeful as the fine amount goes up that at least the fines impose would be meaningful," Mr Gommans said.
"A slap on the wrist doesn't stop anybody from coming onto my property. Our farms are our business. Unless you have a valid reason for being there, don't come in."
Ms Bath accused the state government of leaving farmers "exposed for two long years, despite most farms also being a family home".
"Victoria has witnessed some of the country's most aggressive farm invasions with families and workers left traumatised as a result, including at Gippsland's own beloved Gippy Goat Farm and Café," Ms Bath said.
"It's shameful Labor MPs teamed up with the Greens and Independents to block our amendments in the lower house."
Activist group Vegan Rising had sent an open letter and petition to all Upper House MPs, claiming that activists have never caused a biosecurity incident on farms, nor any act of violence.
Vegan Rising director Kristin Leigh said the "extraordinary" penalties were being proposed "under the guise of unfounded biosecurity risks".
"These proposed penalties are unjust, flawed and discriminatory and seek only to protect animal abusers by silencing those who expose them" Ms Leigh said.
"Exposing animal abuse should never be a crime".