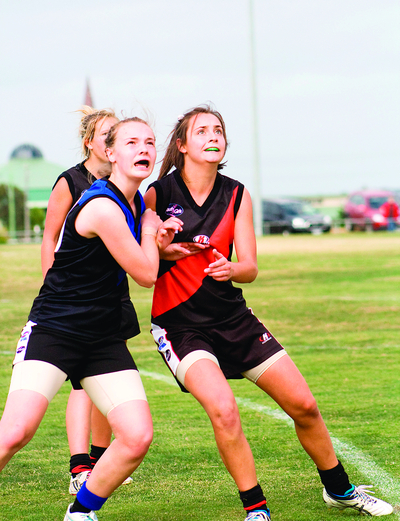 Girls of the Latrobe Valley and South Gippsland now have the chance to play Australian rules football.
The Gippsland League, in conjunction with Australian Football League Victoria, has organised a six-round competition starting on Sunday, 22 July open to girls aged between 13 and 18 years.
According to the Gippsland League general manager Chris Soumilas, the competition was a way of "testing the waters".
"We've had a few people say they're involved, and now we've set the dates we're hoping the girls will turn up," he said.
"We're hoping to get about six teams going on the first day, but if there aren't enough girls for that we'll join the teams so a combined Morwell Traralgon team might play against Moe Churchill for example."
Soumilas emphasised this was a great opportunity for girls who want to play football.
"We really hope it takes off and hopefully we can turn it into something bigger, because there are opportunities for state representation as well," he said.
"The AFL are putting a fair bit into (girls' football) because at the moment they're keen to try and get as many people as possible involved in AFL."
AFL Victoria female development manager Chyloe Kurdas said six dates had been put aside for the girls' competition.
"We're encouraging girls from the Latrobe Valley and South Gippsland to get involved," she said.
"We've got the six dates set aside, and we're anticipating it will build each week so we're really encouraging girls to come to as many of the days as they can."
Kurdas said the venues were "still being confirmed", but the first session on 22 July would be played in Traralgon.
"Other locations will include Warragul, Moe, Drouin, Leongatha and Morwell," she said.
Players must bring a mouthguard and be accompanied by a parent
? Interest can be registered online at www.surveymonkey.com/s/2012GippslandLeague or for more information, phone Chris Soumilas on 0419 328 351.