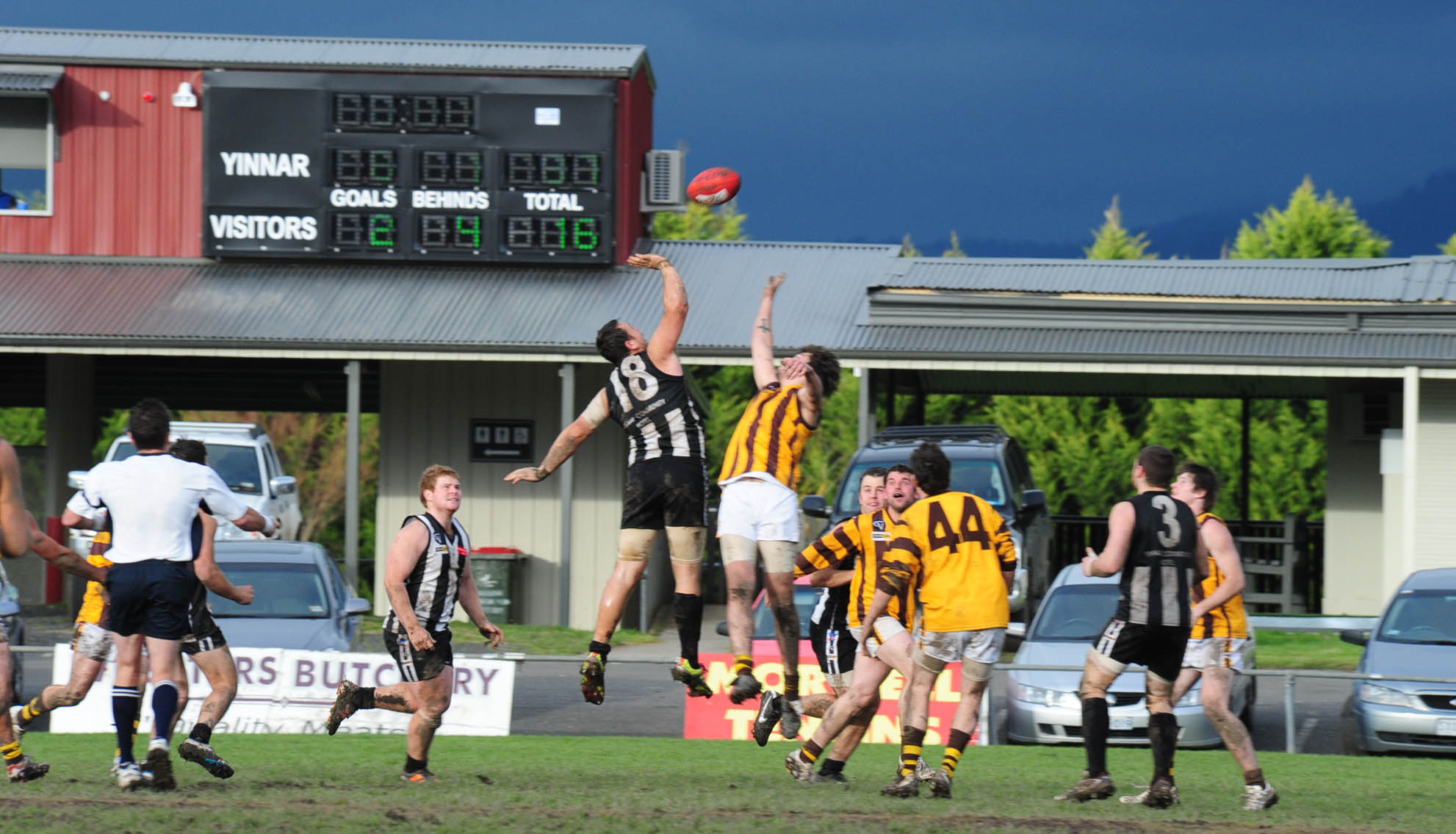 Qualifying final
Trafalgar coach Chris Kyriacou said his side was putting the Mid Gippsland home and away season behind them and were looking forward to playing the great sides in this finals series, with Mirboo North first up.
He said despite last year's grand final loss, Trafalgar played great finals football.
"Everyone's really looking forward to stepping up and really making amends for last year," Kyriacou said.
"We know that if we rock up and have a few lapses or we don't play four quarters we won't get the win.
"We definitely don't want to use our double chance this week."
Trafalgar defeated Mirboo North on both occasions during the season and the Tigers have not beaten the Bloods since 2009.
However, Mirboo North has had a strong chance of winning almost every game since.
Tigers coach Troy Hamilton knows this and he was eager to finally break that streak.
"It'll be good to have a crack at them at a final," Hamilton said.
He said he hoped to get a few players back from injuries for this final, and the Bloods would be keen on captain Jace Butler returning to match fitness.
The winner of this match will face minor premiers Newborough in the second semi-final next week.
The loser will play the winner of Sunday's elimination final between Morwell East and Yinnar in the first semi-final next Sunday.
In the reserves, Boolarra takes on Morwell East, fresh from its 36-point win over the Hawks last week.
Time will tell whether Boolarra will have the advantage of confidence going into the game, or if it will be to the Hawks' benefit.
In the thirds, Newborough takes on Mirboo North after the Bulldogs went down to Yarragon last week and lost top spot.
The Tigers will need to do even better on Saturday to beat a tough opposition. The fourths match should be a great game between Yarragon and Yinnar.
Elimination final
For a few weeks it has been apparent Morwell East would take on Yinnar in the elimination final.
Both sides have had a lot of time to prepare for and think about this Sunday's match.
Morwell East coach Paul Henry said his side could not afford to let the opposition get out to a big lead, with the Hawks just falling short the last two rounds after chasing a four or five goal margin.
"We need to start well and that'll be our main focus; making sure we start well and finish well," Henry said. Hill End defeated Yinnar in an upset last week, but Magpies coach Sam McCulloch said this week his side should be better mentally prepared for the match. "Hopefully now we've got a final this week the guys will come switched on ready to go right from the start," McCulloch said. He said Yinnar's mid-year recruits have settled well into the side and would be handy in the Magpies' finals campaign.
In the reserves, Hill End plays Yinnar in a repeat of their round 18 encounter.
The Hillmen got on top of the Magpies early in last week's game and held onto the lead all day.
This Sunday there will be no home ground advantage to play in the Hillmen's favour.
Trafalgar and Hill End will play off in the thirds and the odds are in the Bloods' favour.
Trafalgar finished fourth on 12 wins, while Hill End had nine and last time these teams met the Bloods thumped the Hillmen by 65 points.
However, anything can happen on the big stage of a final.
Mirboo North and Yallourn/Yallourn North fourths will face off this Sunday.
The margins have been close both times these teams met with Mirboo North the victors in both occasions.