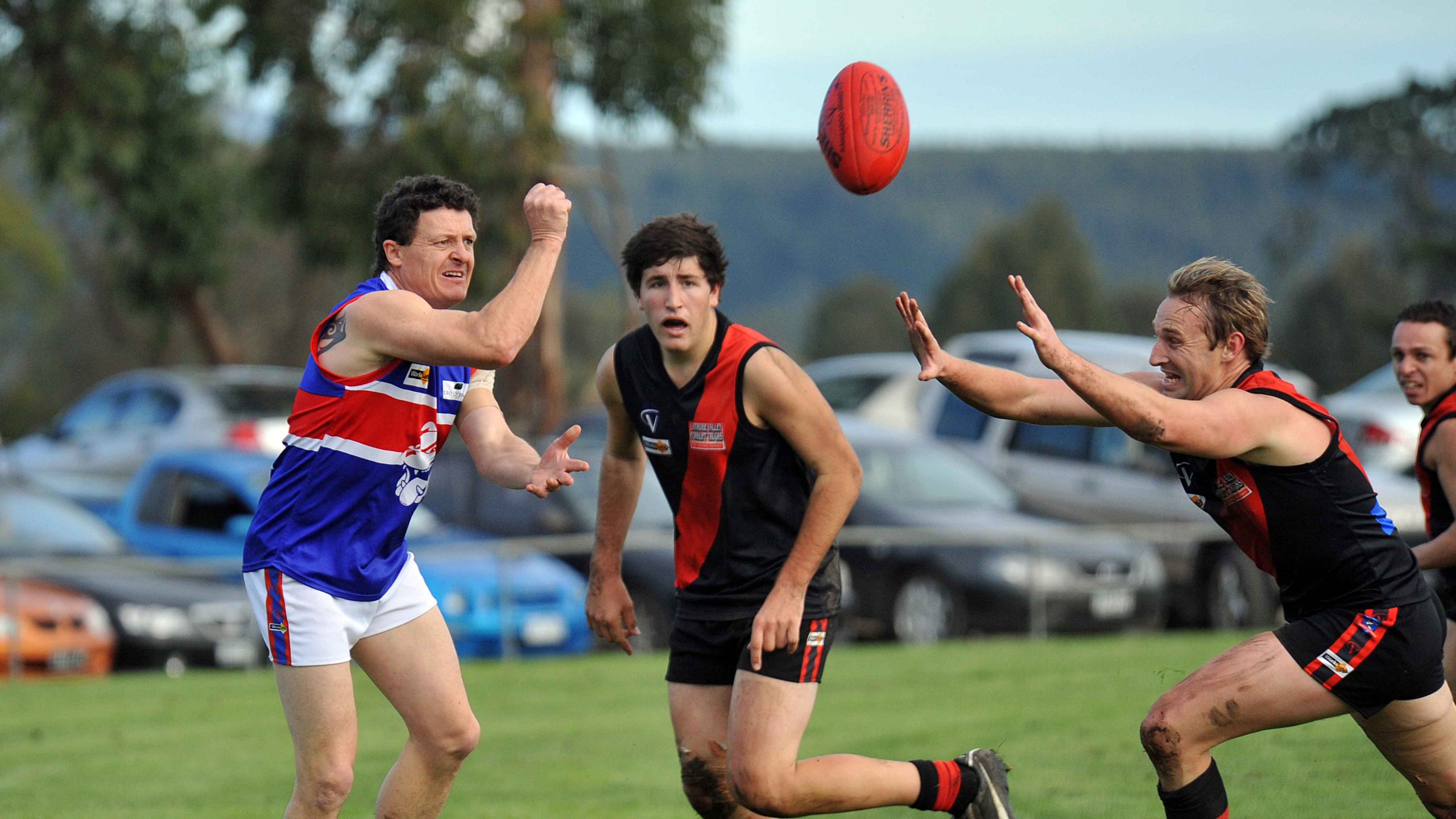 ROSEDALE will eagerly watch from the sidelines this weekend as Sale City looks to rebound and keep its North Gippsland premiership defence alive.
Standing in the way of the Dogs is a side that has had their measure in 2012 – Heyfield.
After overcoming the minor premiers in the opening round, the Kangaroos hit their straps to become a serious premiership contender.
The Kangaroos are the only side to account for Sale City on all occasions they have met this season, including their qualifying clash two weeks ago.
"We will need a full 120-minute effort on Saturday if we are going to get over them; Heyfield don't stop, they go all day," Sale City coach Nick Hider said.
"We didn't start well on Sunday, or the week prior against Heyfield; we need to sharpen our starts up and play consistent competitive football."
While the Dogs may carry the title of two-time reigning premiers many were not aware of the differences between the team's current list and the side that won the silverware.
It was for this reason Hider was more proud of his team's efforts this season, and particular in the nail-biting semi-final clash.
"We played some of our best footy against a quality footy side; we hung in there and didn't panic and found ourselves in front at the final siren, it could have easily gone either way," Hider said.
"We have debut eight kids into the side this year which has been their first year of senior footy.
"I worked out the other night that we have 12 guys under 20 in the side with seven of them only playing their first or second final.
"The young guys have had a taste of tight physical finals footy in past weeks and will need to keep improving if we are to get over Heyfield."
He said Heyfield would be the favourites going into Saturday's match.
Hider said a few players would return to the Dogs' line-up including Jake Schuback and Jake Milham, which would "help us be a bit more clinical in the forward line".
While the Dogs booked their preliminary final berth on the back of a one-point win, Heyfield enters the match on the back of a one-sided loss against Rosedale.
"The result didn't go the way that we wanted, but that's why we worked hard to get the second chance so we now need to focus on the game at hand and hopefully come away with the goods," Kangaroos assistant coach Jesse Leeds said.
"Sale City come good in finals, we know that, so we need to do whatever we can to stop that."
On Saturday the Kangaroos also have their reserve side vying for a grand final berth, which according to Leeds has been a healthy situation for the club.
"There is likely to be a few changes with possibly a few injury clouds over some guys; we are hoping that we can get those guys back but we won't know until later in the week," he said.
"This time of year there wouldn't be many that wouldn't have some niggling injury or a bit of soreness, but one thing we know is that we can't take any passengers into the final.
"The club is in a good place looking forward, we had some 12 guys that missed out on the weekend in the reserves so we have good numbers which is creating healthy competition in ensuring that you get picked."
However, past results will account for little on Saturday and Leeds was aware of this.
He said every time the Roos played Sale City the players lifted another gear as they understood the threat posed by the Dogs.
"We are pretty confident, we have beaten City three times now but we know that we can not afford to have any fade outs and take our foot off like we did against Rosedale, we all need to be accountable and put in for the four quarters," he said.
"It's going to be tough, but if we go out and play our style of footy and back ourselves it should go along way; were looking forward to it."