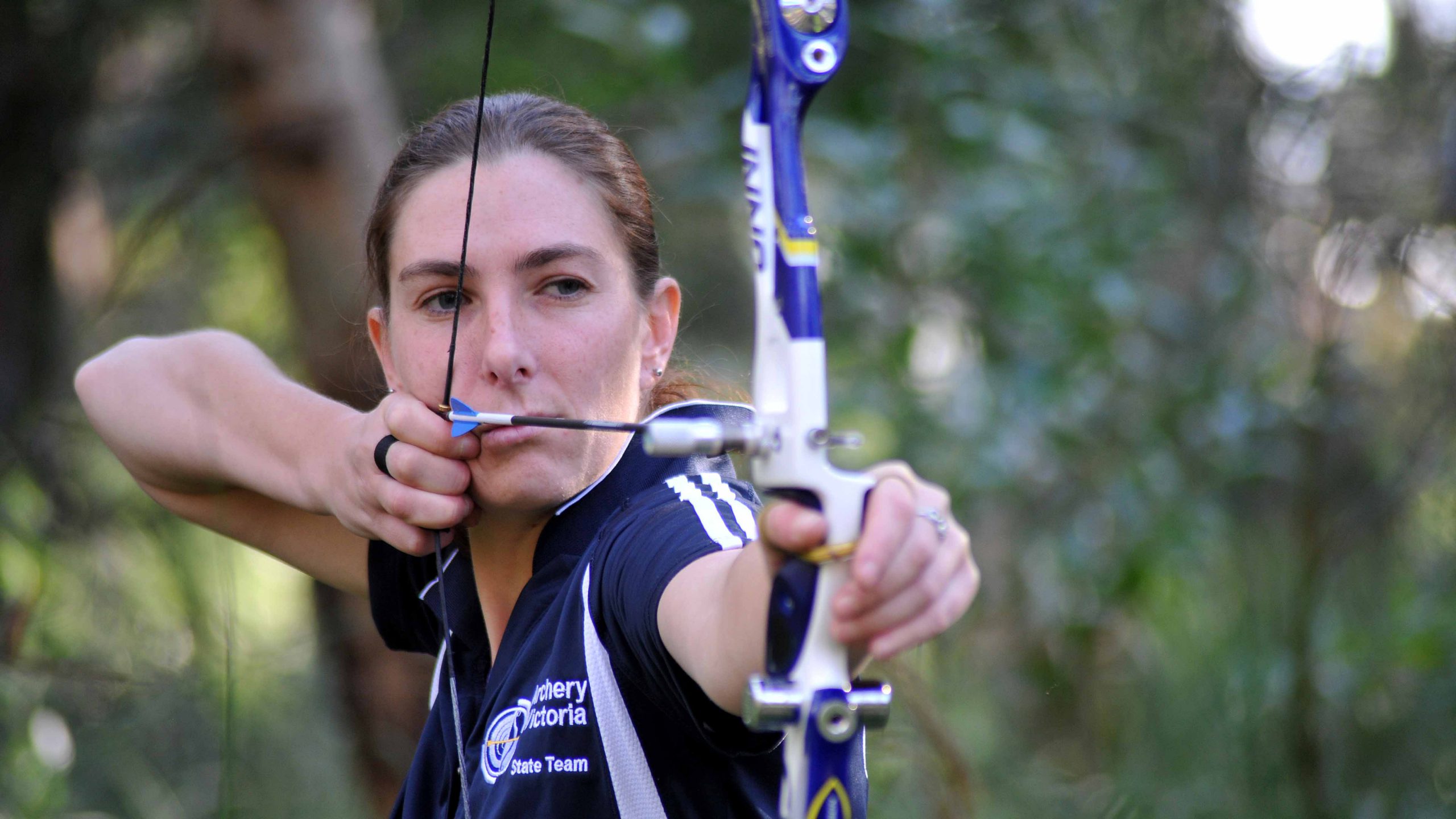 MORWELL markswoman Samantha Crawford has returned home after a fruitful French sojourn where she contested the World Archery Field Championships last month.
Competing in her first world championship, the Twin City Gippsland archer recorded a 17th place finish in the 23-strong women's barebow recurve, battling harsh conditions on the Val D'Isere course.
Crawford's nerves may have been jangling at the outset, but her arrows flew true en route to a strong first round score of 252 on the unmarked target course.
"I just remember getting up there and shooting that first target I was just so nervous… my legs wouldn't stop shaking for the first five targets," she said.
"I was really surprised that I did that well considering it was something we have never shot before (unmarked)."
With a vastly disparate terrain to contend with on the mountainous French course, Crawford said she had to adapt quickly to the challenging conditions.
"It's almost like cross country archery because you're climbing a mountain while you're shooting," she said.
"The first day that we shot it was so steep; it was 35 degrees and there was no shade so you were sweating your guts out.
"It was rather difficult compared to what we have here in Australia so I was quite pleased to shoot an average score."
The 24-target course took about six hours to complete, testing both fitness and accuracy on day one, but the 29 year-old said she faced several other trials in her event.
"When you go to shoot you're shooting with all the different nationalities… it's hard to try and communicate when they don't all speak English," she said.
"It was an awesome experience, it was really interesting to be with people from different countries because they don't necessarily do things the same way we do."
Crawford jumped two places up the leaderboard after the second and final round of her preferred marked target shooting with a score of 258, which gives her a strong chance of qualification for next year's World Cup in Columbia.