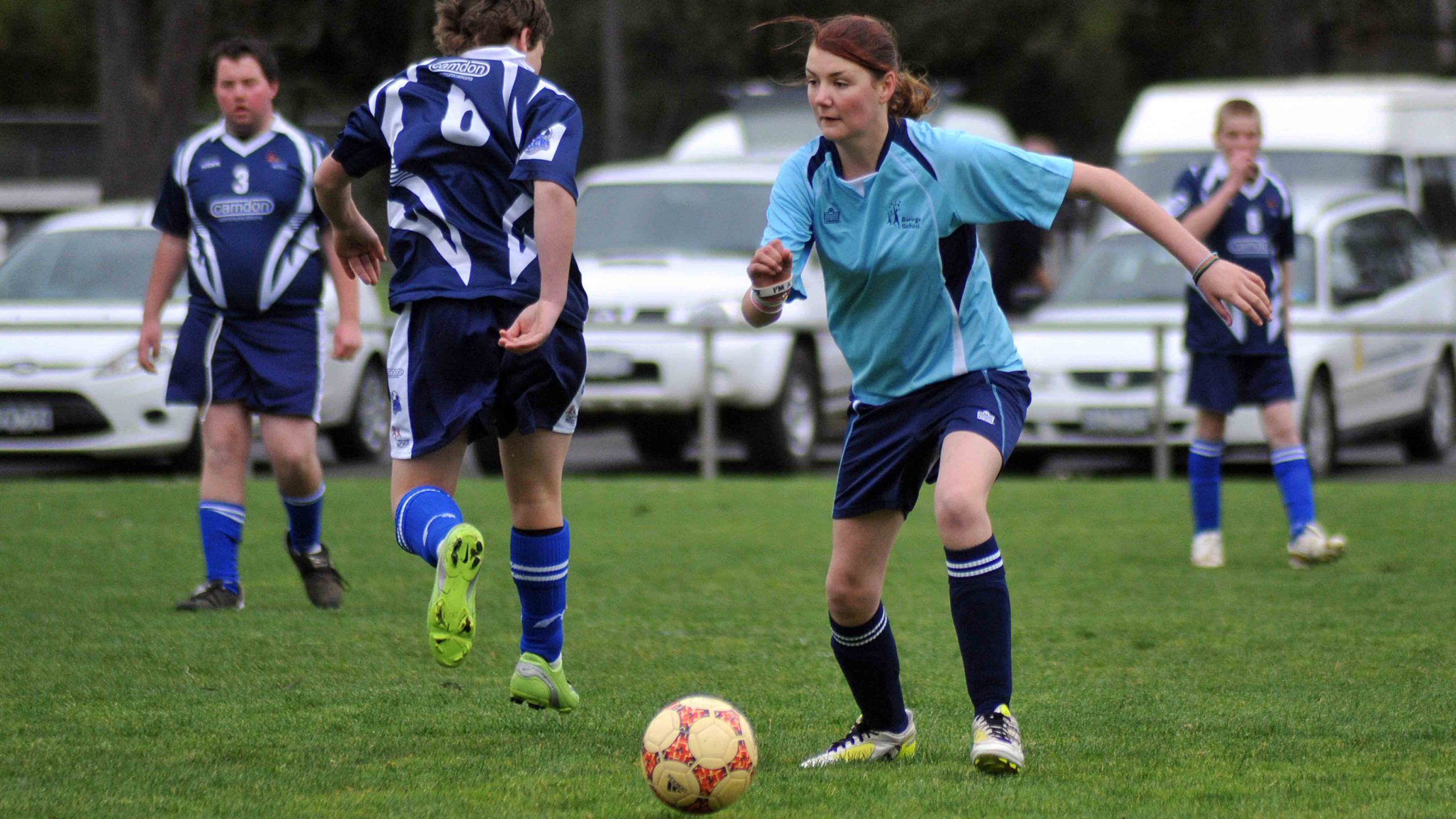 THE windy weather did little to deter more than 100 students from Victorian special and development schools from taking part in the Friendship Games held in Newborough on Friday.
The games was an opportunity for some of Latrobe Valley's best young soccer players to strut their stuff at Burrage Reserve, with teams from Wangaratta, Bairnsdale, Sale, Traralgon, Warragul and Baringa also participating.
The Friendship Games was officially opened with the traditional release of balloons, although one student was not so keen on the idea of saying goodbye, after he refused to release his balloon.
Baringa School council member Tony Flynn thanked everyone for travelling to the event.
"Kids from special schools and development schools don't get a lot of opportunity to play against their peers; events like today are very important," Flynn said.
"Kids can progress to a representative level from here; after last year's event, Baringa School was chosen to go to New Zealand for the Trans-Tasman Tournament."
Baringa School principal Rosie Romano said last year seven of her students were selected for the Trans-Tasman Games.
"They did a fantastic job over there; they won a few games and played in the grand final," Romano said.
She said last year's result was an "excellent achievement", with the Baringa team finishing second to a team comprised of adults.
"Our students learn soccer as an elective for two terms of the year, it's great for them to be able to put those skills into practice and play against other teams in a real competition," she said.
One of Baringa's young soccer stars, 15 year-old Penny, said despite a goalless draw against Wangaratta on Friday, her team "had a good time".
Newborough-Yallourn United Soccer Club president Aaron Walsh said it was a fantastic day.
"Baringa really put on a fantastic event," Walsh said.
"Our soccer club is more than happy to support (the event) and will be doing it as long as it runs; it's a fantastic initiative that Baringa runs."
Latrobe City Mayor Ed Vermeulen said it was a great event for the Baringa school and all other schools competing.
"It's great to see so many people, I guess the weather could be a little better," Vermeulen said.
Every child received a cap, a water bottle, and a medallion as a reward for participating.