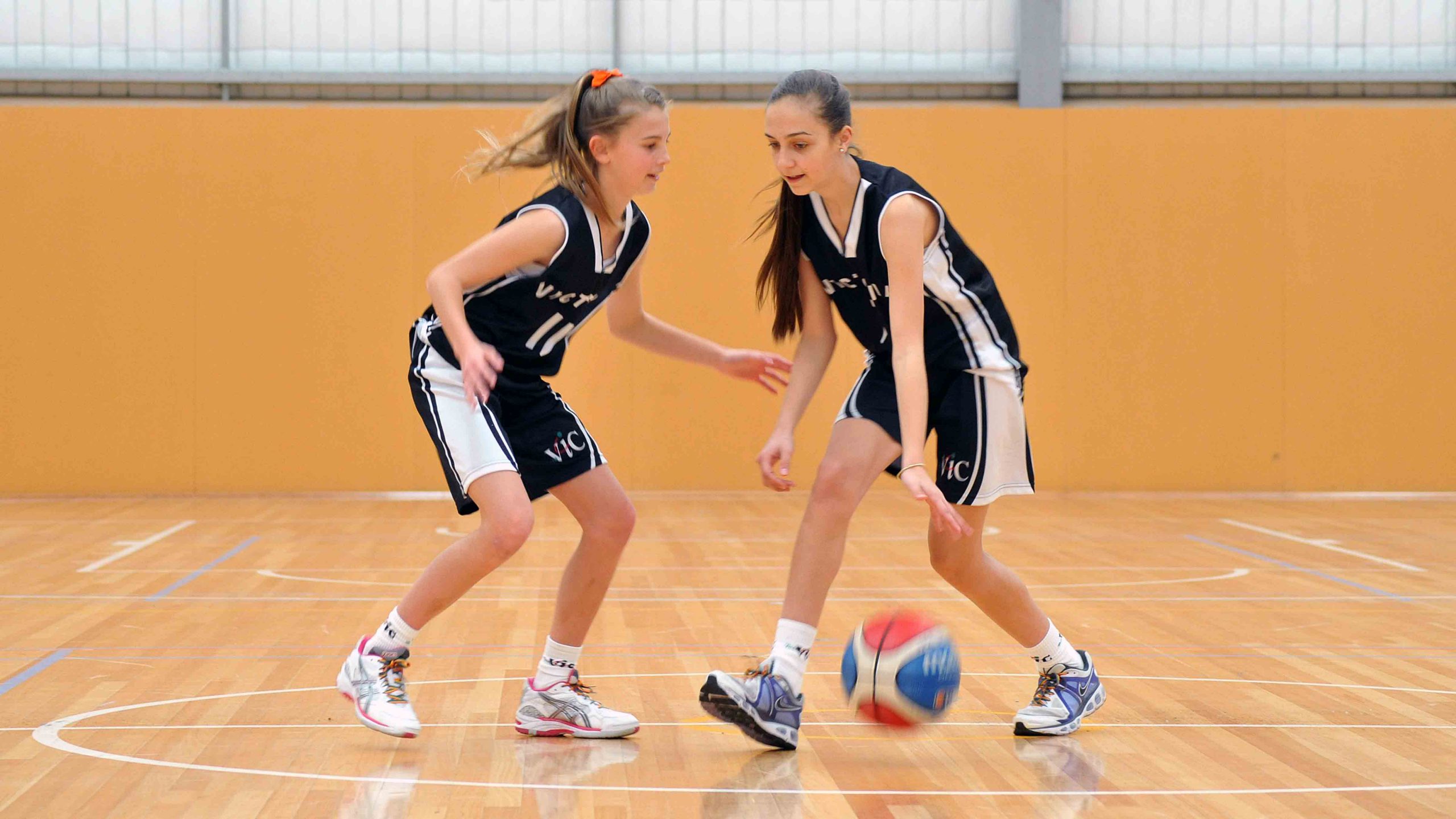 GIPPSLAND golden girls Jazmin Shelley and Chelsea D'Angelo punctuated their glittering young basketball careers with a national titles victory in Dandenong last month.
The 12-year old Opals in the making were instrumental in Victoria's 73 to 49 grand final win over Queensland in the School Sports Australia competition, with a combined 16 points in the decider.
Team vice captain Jazmin said her only thought when the final siren went was, "we've got a gold medal".
Competing in their first national tournament in the 12 years and under division, the girls helped Victoria breeze past Western Australia, Northern Territory, New South Wales, Australian Capital Territory and South Australia in the early rounds.
"It was a lot different to our normal games (pressure-wise)" Chelsea said.
A tough eight-point win over Queensland steeled the girls for their semi-final against SA, which they won 53 to 41, with Jazmin sinking her team's lone three-pointer en route to the championship match.
"It was a great experience and we had a great coach so it was a lot of fun," Chelsea said.
The Gippsland Sports Academy members both have aspirations to play for Australia.
Jazmin's father Phil said the tournament was an important stepping stone in their development.
"The whole experience of playing at a national championships will help the girls in their future endeavours," he said.
"Exposure to that level of pressure and playing against some of the best point guards in the country was a great experience."
Jazmin (Dandenong Rangers) and Chelsea (Latrobe City Energy) both compete in the Victorian Junior Basketball League in addition to their club commitments with Moe and Traralgon respectively.
A hectic training and playing schedule has the pair on the court almost every day, with multiple weekly trips to Melbourne a common occurrence.
Jazmin will dive straight back into competition with Dandenong, who qualified for the under 14 national championships in Adelaide.
The School Sports Australia tournament was held from 12 to 18 August.