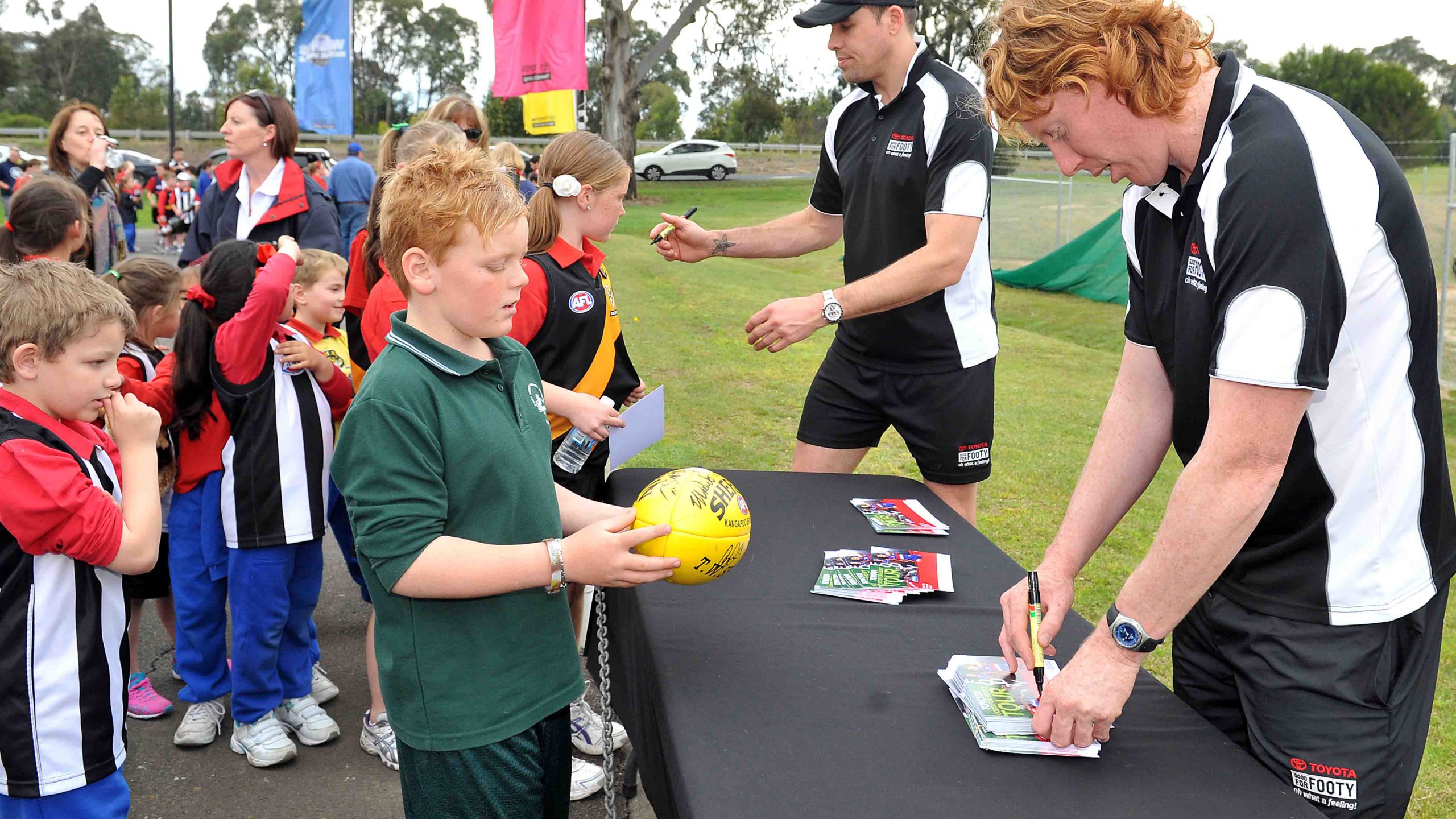 Flanked by an envoy of football legends, the Australian Football League premiership cup was on show in Traralgon last Tuesday at Wight's Toyota as part of the 2012 'Good for Footy' tour.
Hundreds of children from local schools were treated to a masterclass from some of the biggest names in the sport, including: Danny Frawly, Matthew Richardson, Matthew Lloyd, Brian Taylor, Cameron Ling, Jack Watts, Daniel Giansiracusa, and Leigh Montagna.
Richmond royalty Richardson said the tour was a great chance to promote the game in country Victoria and pass on some knowledge to developing juniors.
"It's a bit of interaction with the kids first and foremost; a chance to sign some autographs and teach them a couple of the basic skills of the game," Richardson said.
"You never take the game for granted that it's just going to get itself out there so you need to continue to promote it and be involved."
The most celebrated Tasmanian player in AFL history, who played 282 games over 17 years, said all parties benefited from the sessions.
"When I was a kid growing up we never had AFL players come down to Tassie so it's lucky for the kids that they get to see the players but it's good for us also to give a bit back," he said.
The cup will make its way back to Melbourne ahead of the AFL grand final, where Richardson predicted a Hawthorn victory over Sydney.