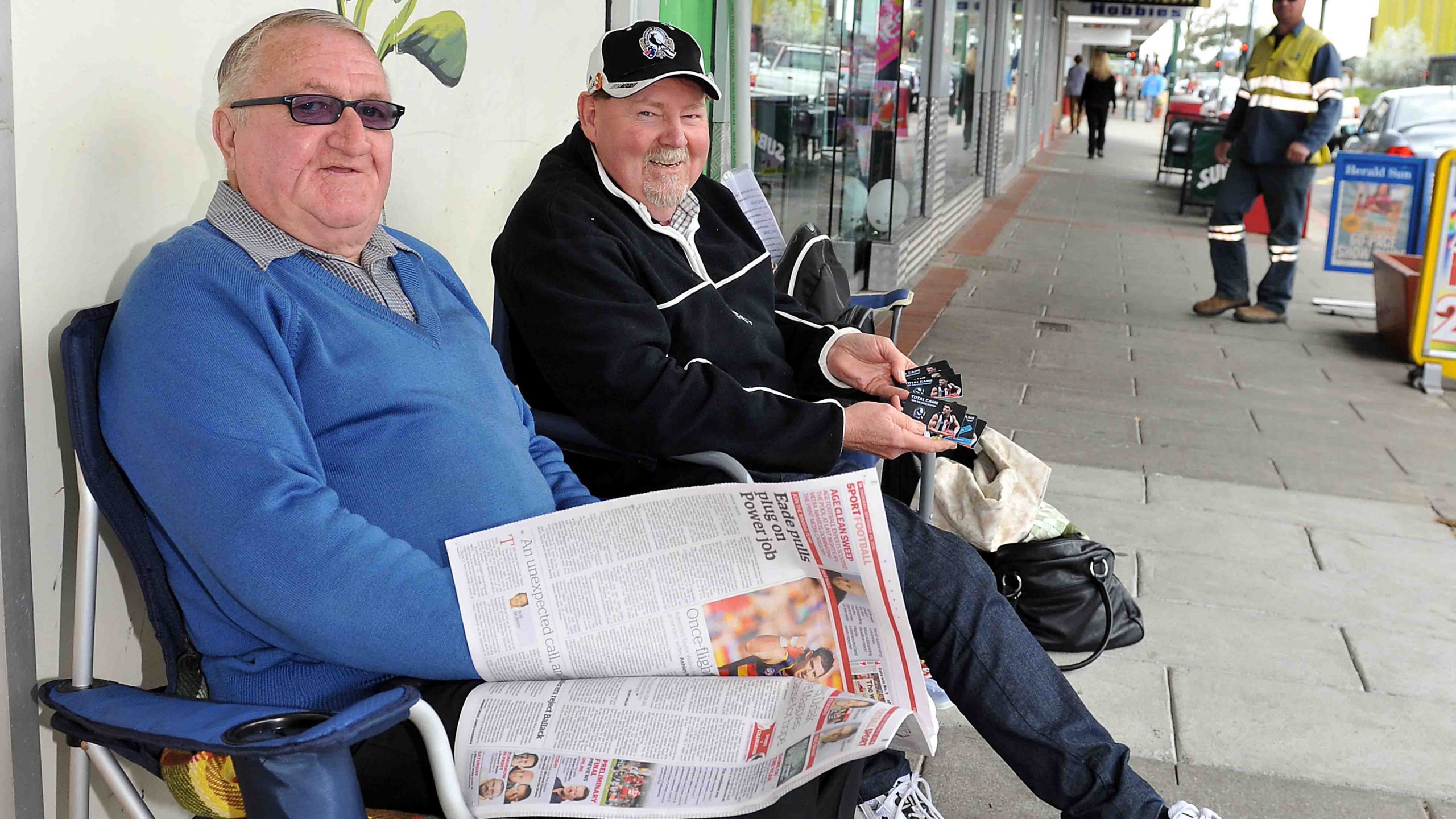 'All good things come to those who wait' is an adage seasoned Australian Football League queuers Wayne Mooney and Peter North live by.
Both men camped out in front of Morwell Newspower Centre since last Wednesday as part of a rotating roster to secure AFL grand final tickets which became available on Monday.
This year will be Richmond supporter Mooney's 50th grand final, while Collingwood fan North will notch his 30th.
Both men are part of groups who take six hour shifts in line to garner tickets, often up to the maximum allocation of 16 per person, something which has become a time honoured tradition since 1997 when the AFL started offering pre-sold passes.
"Unfortunately we've got to do it these days to get our tickets because it is getting harder and harder," North said.
"A few years ago it used to be Thursday (we'd start) but it's getting more and more hectic."
The dedicated fans broke the television out on Friday night for the Sydney versus Collingwood clash, where North's Magpies came up short against the Swans.
"The whole spectacle is fantastic, even if Collingwood isn't in we still go down," he said.
Mooney's beloved Tigers are out of the running for the flag this year, but that does not deter him from making the annual trip to the Melbourne Cricket Ground.
"I just love the day… even though my team isn't there this year," he said.
The AFL grand final between Hawthorn and Sydney will kick off on Saturday at 2.30pm at the MCG.