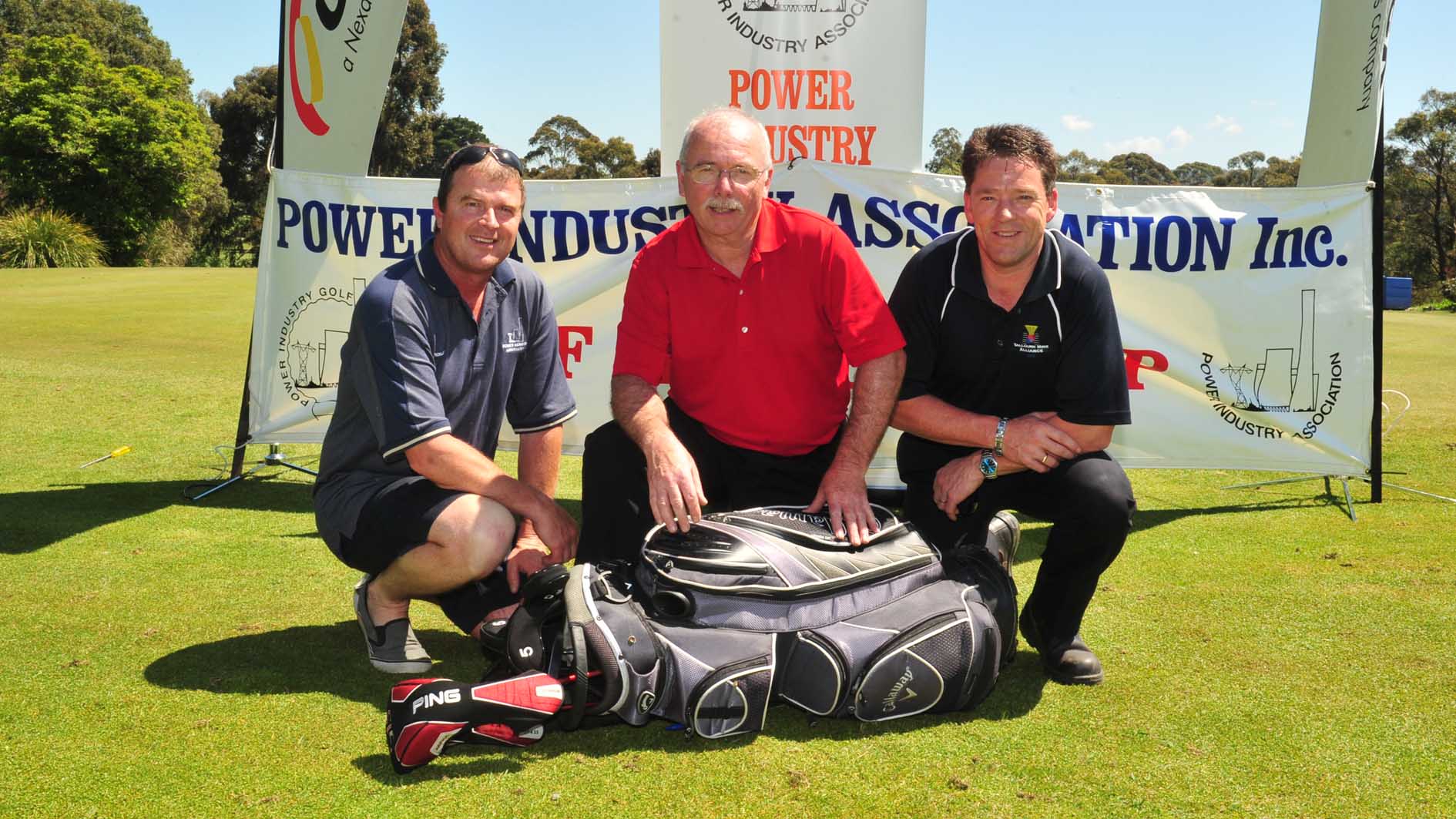 THE 63rd annual Power Industry Association State Golf Championships will return to the Latrobe Valley tomorrow, set against the backdrop of Victoria's largest power stations at Moe Golf Club.
At the three-day event 240 competitors will converge on the Valley for the first time in five years with a four ball best ball pairs event on Friday and a 36-hole stableford over the weekend.
The PIA is a not-for-profit group which provides a recreational and social avenue to employees of the former State Electricity Commission of Victoria.
Moe Golf Club vice president and PIA committee member Dale Collings said the state championship acts as a kind of SEC reunion as well as a competitive golf event.
"It originally started as an inter-social club challenge… back then it was a case of comraderieship and getting people from different areas of the SEC together," he said.
"As time has gone on and the power industry has been desegregated it's still a way and a means of people to catch up who may not have seen each other for a number of years.
"Affiliation wise now it has been opened up to companies who supply the industry (as well as producers themselves)."
The Valley's economy is set to gain from the tournament, with Moe Golf Club likely to be the main benefactor.
"From our golf club perspective it's a very good money spinner for the club," Collings said.
"Getting 200-odd foreign bodies into the club is obviously a good way to pick up the coppers.
"The influx into the Moe, Morwell and Traralgon area of personnel from the economy perspective (is good because) they're here and they're spending some money."
The event is open to staff and former employees of electricity generation, transmission and affiliated companies that supply the power industry.
Registration will take place at Moe Golf Club today from 5pm.
For more information visit www.powerindustry.com.au