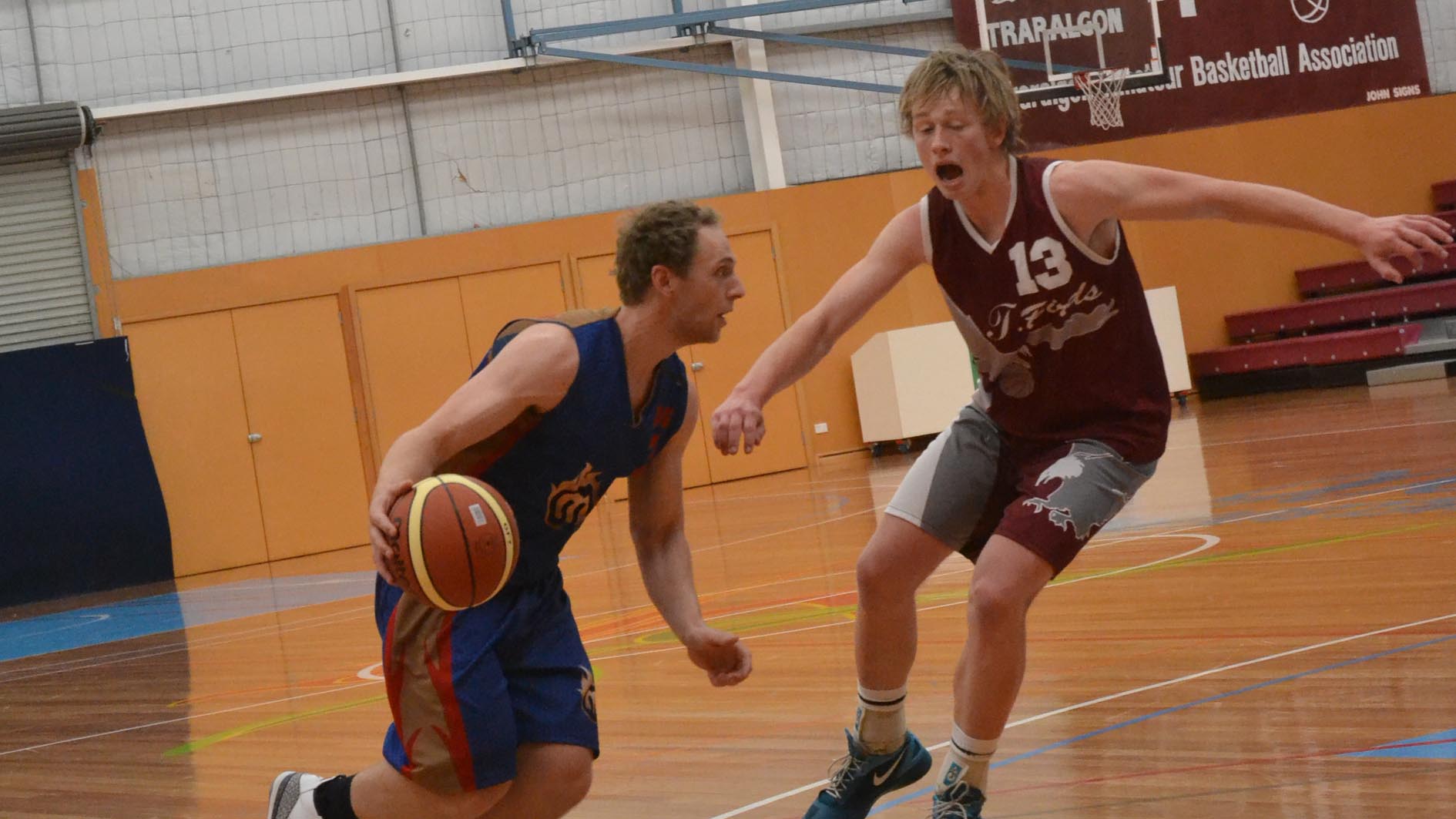 A FINAL quarter three-point shooting blitzkrieg by Moe Meteors captain Nick Sedley secured the club's third consecutive victory in the Gippsland Country Basketball League on Sunday at Traralgon Sports Stadium.
Moe continued its undefeated run with an 80 to 72 win over Traralgon Thunderbirds but had to survive a second half resurgence from Lucas Allen's spirited home side.
Trailing 43 to 36 at half-time, Traralgon bounced back in the third quarter as Earl Nurse proved a force at both ends with a spate of dominant blocks in the post.
The Thunderbirds snuck in front by a point with less than a minute remaining in the third, but trailed 55 to 54 at the final break.
Traralgon was threatening in the final stanza but Sedley single handedly repelled the charge, raining down three pointers at every critical junction as Moe clung on with some clutch free throw shooting late in the quarter.
Sedley finished with a game high 28 points and had strong support from Ben Morrow (12 points) and Simon Vannapresuth (11).
Moe coach Mick Maye said the club's third win from as many games was its best start to a season in some time but it did not come easy against the Thunderbirds.
"I thought we had them at half-time but after half-time they really stopped us," he said.
"We were lucky with the foul shooting at the end that got us away but they played very well."
The women's fixture went the other way, with an imposing Traralgon outfit hammering Moe 86 to 51.
"It was very slow to start, we got out to a seven-zip lead and fell asleep a bit, but we had a 30-to-four-point second quarter so it was dominant," Traralgon coach Adam Hood said.
He said the side still lacked defensive polish, but with an amalgamation of youth and experience it would go a long way this season.
"Over the last couple of months we've picked up a lot of the older girls who have come back to have a run with some of the young talented girls we've got coming up through the ranks so we have a good mix," he said.
"With the rest of the season coming up we should be very competitive."
In other weekend men's results, Western Port Steelers hammered Bairnsdale Bullets 84 to 56, Churchill Blue Devils got the points against Warragul Warriors 75 to 69, and Traralgon defeated Churchill 81 to 79.
In the women's draw, Traralgon defeated Churchill 72 to 66 on Saturday, Western Port Steelers stole the win from Maffra 62 to 61, Churchill hit back on Sunday with an 82 to 64 win over Warragul and Maffra defeated Korumburra 67 to 63.