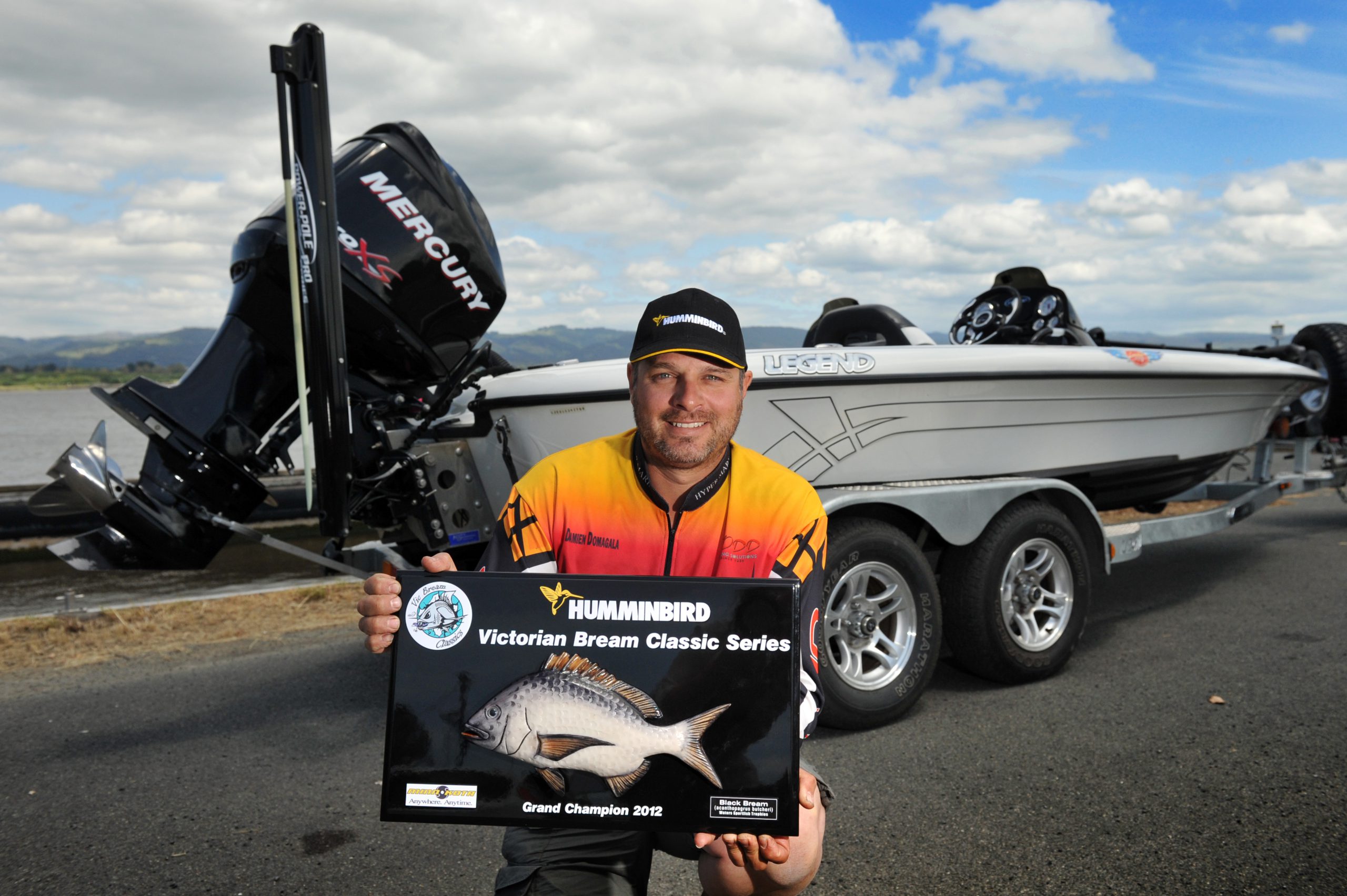 TRARALGON angler Damien Domagala was brimming with pride after an all or nothing approach led to victory at the 2012 Bream Classic Invitational grand final in Metung last month.
In the absence of his father, Domagala teamed up with aptly named New South Welshman Steve Gill and reeled in 6.09 kilograms of bream on the second and final day of competition to jump from seventh to first by 340 grams.
After qualifying for the grand final in sixth after five rounds of competition, the 37 year old's first Victorian teams title in about five years of competitive fishing came from a touch of local knowledge and a high risk strategy paying dividends.
"I had a hero or zero scheme behind it all; it was basically come 50th (last) or come first," Domagala said.
"I took a big risk in where we went by travelling 35 to 38 kilometres from the start line in the boat.
"I went to a big fish area and it's a hit and miss place where you (either) get fish and what you get is usually big, or if there isn't fish you don't get anything."
Team 'Domagill's' overall haul of 9.92kg came after a lean first day, in which their best five fish, the daily maximum for scoring, weighed in at just 3.83kg.
"Day one we got fish but they weren't big; day two we went to the same area and took a bit of a chance and we got big fish," Domagala said.
The victory netted $15,000 in cash and prizes for the duo but for Domagala the gratification of the title was the sweetest reward.
"It's a big deal for me, it's been a long time trying to get one of these ones," he said.
The experienced fisherman, who has been casting his line since the age of five, was reeled in to competitive fishing after his first Australian Bream Tournament event yielded a fourth place finish.
"I basically got into (competitive fishing) to learn; I wanted to learn how to catch brim on lures and plastics and I thought the only way to learn was to enter a competition and fish as an on boater and learn from the guys who have been doing it for a while," he said.
Domagala said he has learnt "endless" tricks of the trade since transitioning to competitive fishing, and slowing down was often the key to success.
"I've learnt over the last few years to stop, relax and slow it down and the slower you can make that lure work the better chance you have of catching bream," he said.
"If you're confident in what lure you're throwing, you'll catch fish."
Domagala will return to the fishing circuit in late January when the 2013 season gets underway.
For full results go to
www.vicbreamclassics.com.au