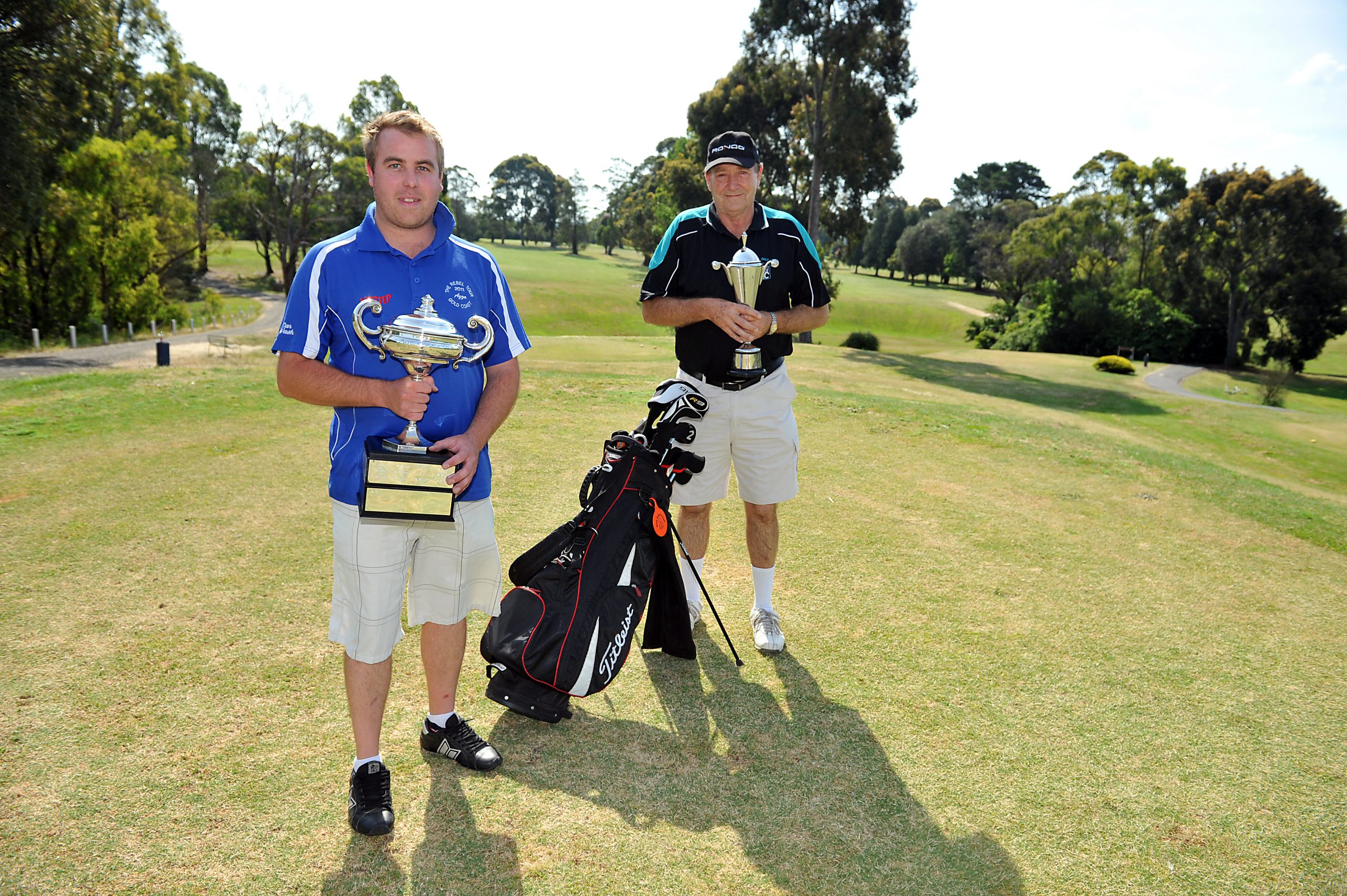 MOE Golf Club's Ron Tomlinson capped off a decade of dominance with his 10th consecutive veterans club championship last month, a feat club mate Aaron Bassman may soon boast in the open category.
Bassman marked off his eighth straight club championship, and ninth overall, in 295 strokes (76, 71, 72, 76) for the four-round tournament.
Sixty-four year-old Tomlinson, whose handicap is three, shot 80, 76 and 77 in the three rounds of the veterans championship to make history at his club of 26 years.
"It's something that I really tried hard to achieve," Tomlinson said.
"I was pretty happy; it's something that will probably never happen again."
The pressure will now mount on scratch golfer Bassman to follow Tomlinson's lead, but the 28 year-old champion said he maintains a relaxed attitude to the event.
"I don't take it too seriously I just come out here and enjoy it," Bassman said.
The perennial powerhouse has been a member at Moe since the age of 10 and said he planned to continue on his prolific path of prevalence.
"It's always great to win a club championship, let alone eight so hopefully I have plenty more in me," he said.
Tomlinson said he too would be back next year to take aim at 11 on the trot.
"While I'm still standing on top of the grass I'll be out here," he said.
The four rounds of the club championship took place on 3, 4, 17 and 24 November.