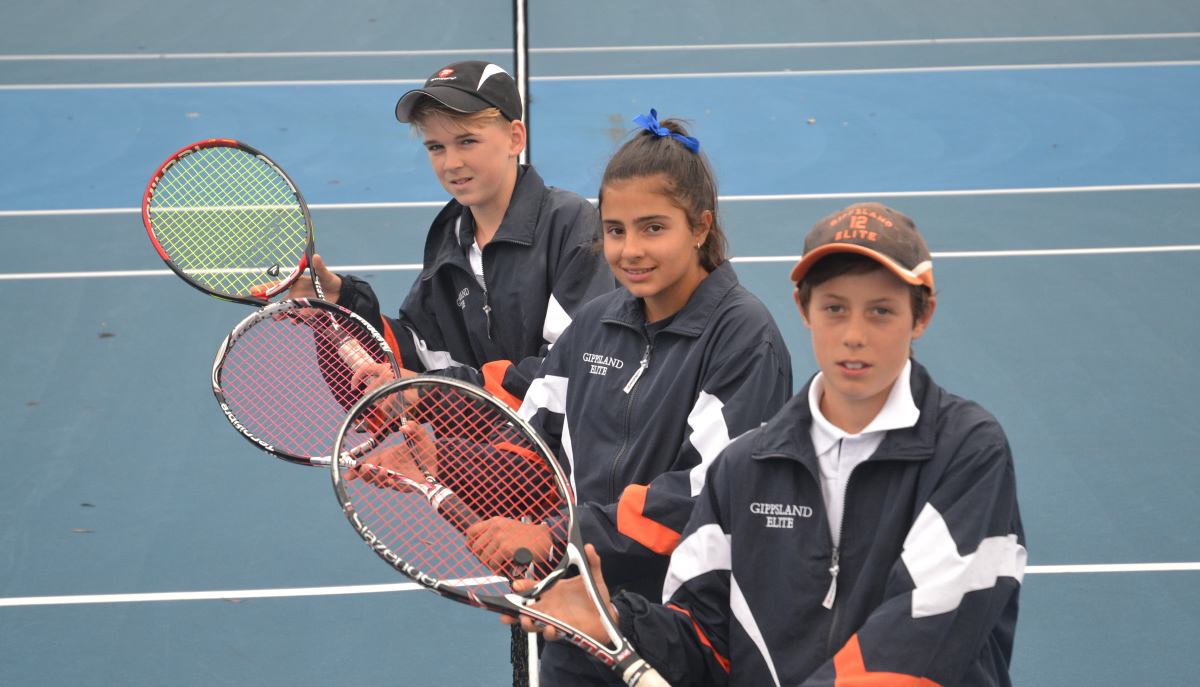 THREE out of eight places in the Victorian under 13 tennis teams to contest the Australian championships in January have been filled by Traralgon Tennis Club juniors.
Second time representative Josh Charlton will be joined by Jack Clements in the state boys' team, and Kristen Antonopoulos was chosen in the girls' foursome to play in Sydney.
The talented teenage triumvirate was selected following the regional under 13 teams event in Moe, where the Gippsland boys won the John Fitzgerald Cup for the third time in four years and the girls finished fourth in the Foundation Cup.
Traditionally the club has one representative in the Victorian team each year, but to have three was a thrill for head coach Graham Charlton.
"It's fun (and) it's exciting (to have so many kids selected)," he said.
"We've got a great depth."
Josh and Kristen are 13 years old and Jack is 12, meaning he will have the chance at selection again next year.
"To be 12 and get in the team it doesn't happen very often," Charlton said.
Charlton said the success of the club's juniors in recent times has been due to determination and a lot of touring; Josh played 16 tournaments on the road this year alone.
The trio is scheduled to play up to eight tournaments in the next two months.
"It's a ridiculous time of the year," Charlton said.