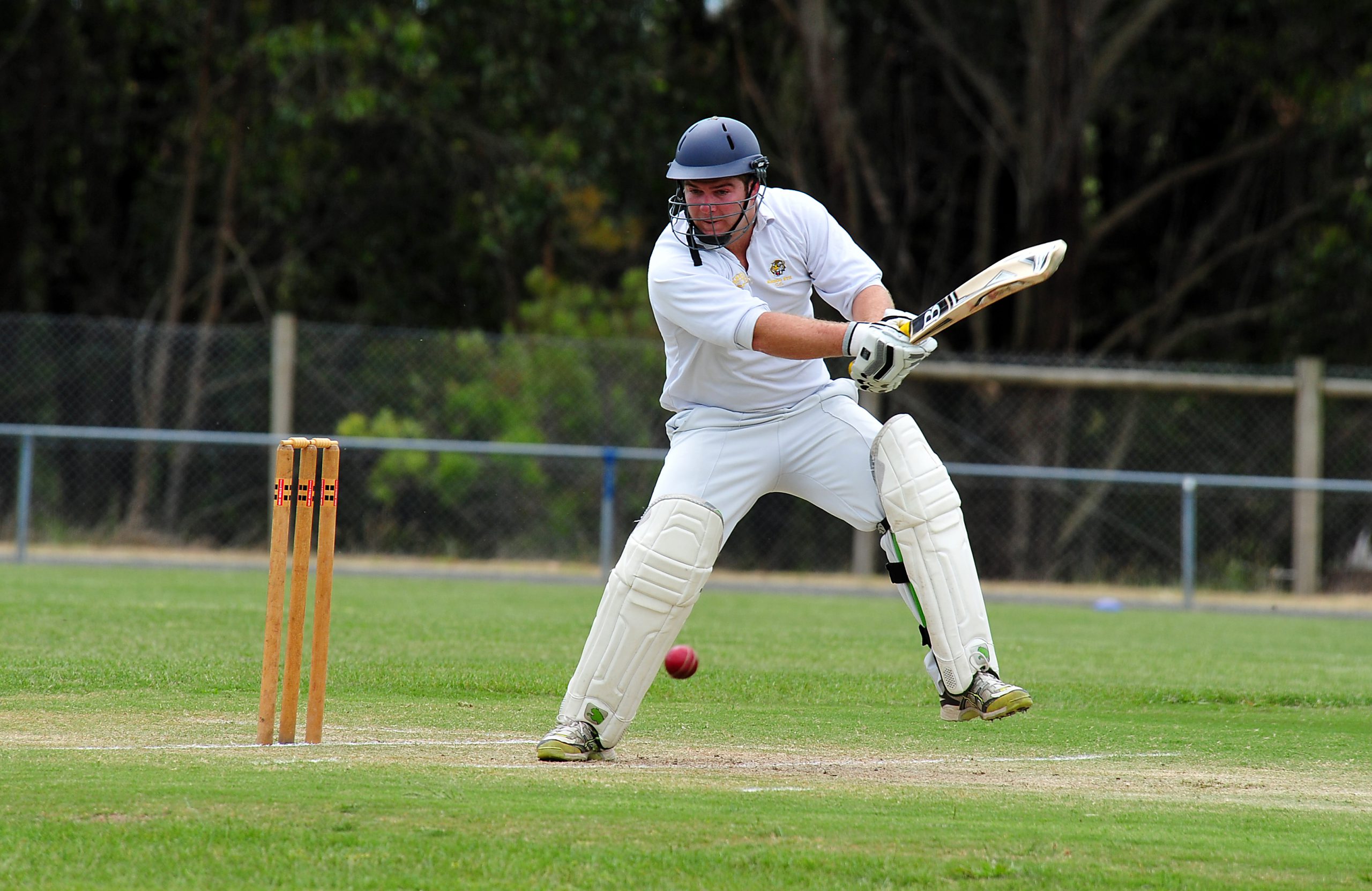 MIRBOO North scored its second consecutive 300 plus score on day one of the EnergyAustralia Yallourn Cup, this time against Trafalgar.
Batting on a good strip the Tigers made 361 with Shane Peters unbeaten on 128* while Ben Heath (69) and Jimmy Grande (64) played supporting roles.
The Tigers were without Brett Pedlow while James Blaser was missing from the Ships.
Opening bowlers Grande and Damien Turner were given a rare chance at the top of the batting order and the pair put on 46 before Turner was dismissed for 12.
Heath and Grande took the score to 103 and Heath and Peters added 100 for the fourth wicket.
The Tigers lost a few wickets in the middle order before Dillon Leys (33) and Peters took the total past the 300 mark.
Daniel Heathcoat (2/93) and Rhys Holdsworth (3/93) bowled the bulk of the 82.4 overs.
Latrobe is in a good position for first innings points against Newborough Bulldogs having wiped off 14 runs from the Bulldogs' total of 155.
Aiden Vesty was the rock of the Bulldogs innings with 76 before he was finally caught by Daniel Siddle off youngster Jeremy Brewer (2/9).
Once Vesty went the last four wickets crumbled without adding to the score.
The Sharks bowled tightly with Rob McKinley taking 3/21 off 15.3 overs and Anthony Bloomfield conceding 17 off 12 overs.
Trent Roberts took the wicket of Chris Robinson (22) and grabbed a smart catch to dismiss Steven Hibbs (0) in his senior debut.
Chris Johnson was the destroyer for Moe against Yallourn North.
He took 7/31 off 18 overs as the Bombers limped to 134.
Jeremy Butler (50) was last man out off the bowling of Rob Phoenix and opener Glen Sheekey made 24 before he was bowled by Nick Clarke.
Yallourn North struck back to have Moe 4/52 off 25 overs with Phoenix and Jayden Mathison at the crease.
Brandon Bailey was impressive taking 2/5 from six and Luke Nelson 2/15 from five.
Twenty20
MOE won the twenty20 final with a win over Trafalgar yesterday at Morwell.
Batting first Andrew Philip made 66 out of Moe's 175 before the Ships were dismissed for 129.
In the semi-finals Moe thrashed Mirboo North 114 to 28 and Trafalgar chased down Latrobe's 2/159 in 17.4 overs at 2/160.
Second Grade
There were plenty of close games in second grade with Mirboo North beating Jeeralang/Boolarra by five runs and Latrobe six runs ahead of Rawson.
In the easiest win of the day Thorpdale's Harley O'Connell made an even 100 in his side's 98 run win over Hazelwood North.
O'Connell needed 12 runs off the last over and hit a four on the last ball of the over to reach his 100.
Paul George's unbeaten 111* was not good enough to see Rawson over the line against Latrobe.
Jacob Blair's 68* helped Mirboo North to an important win over Jeeralang/Boolarra Panthers with Stan Urbanic Junior 47*.
Third Grade
Thorpdale scored a one run win over Morwell in third grade in an exciting finish while Moe Blues defeated Latrobe by 18 runs.
Batting one short, the Blues got the winning run on the first ball of the 39th over and were bowled out next ball.