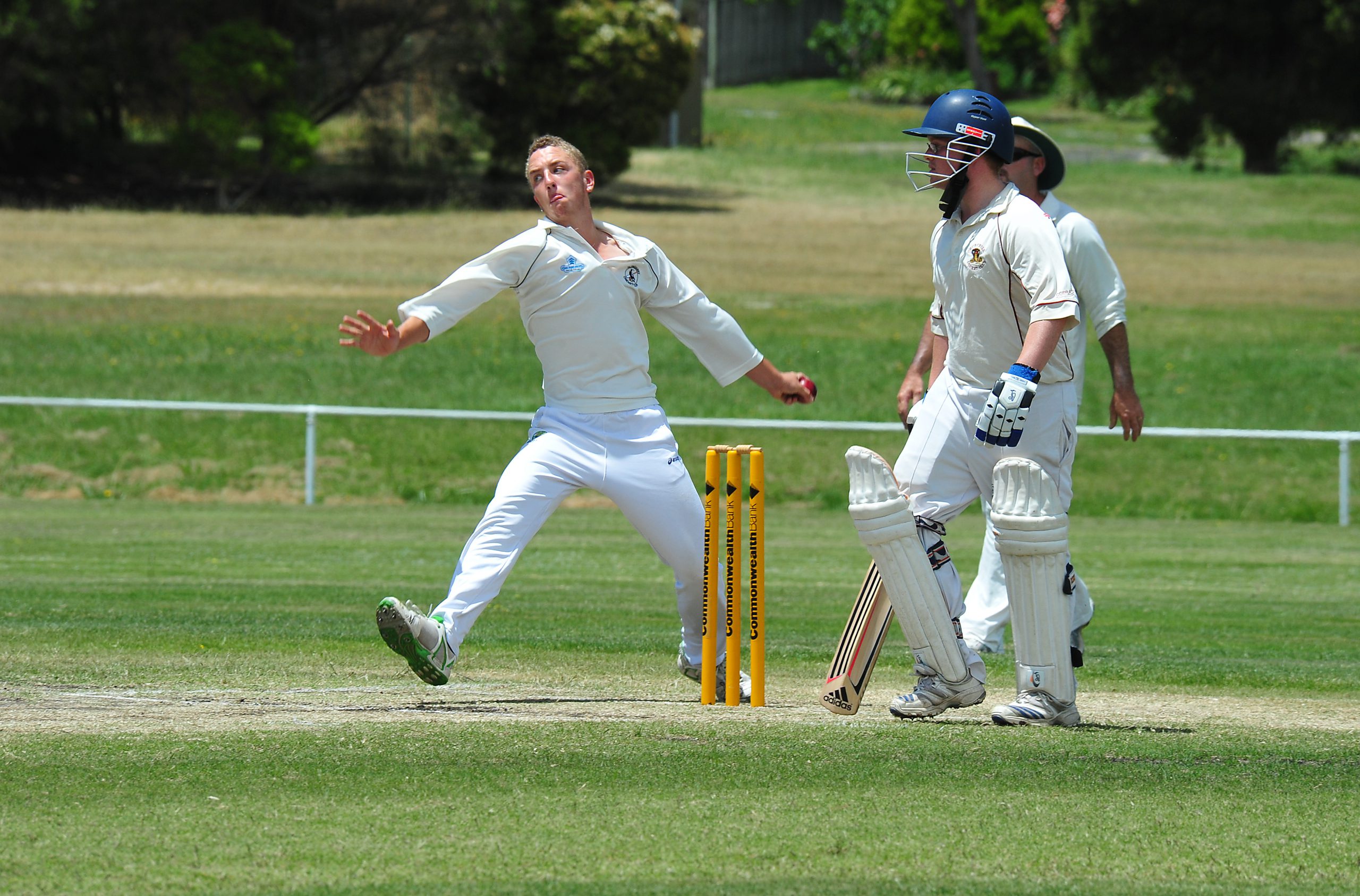 DAY two of round six in the Traralgon and District Cricket Association Neilsons Builders Cup had bowlers toil hard in the heat as several batsmen made hay while the sun shone.
Toongabbie v CATS
WITH 203 runs left to make Toongabbie lost Daniel Lang early for five.
Daniel Carson (36) and John Mayman (30) added 43 and Toongabbie never really looked in trouble.
Tom Shippen continued his good year with a fine 69 and Jason Veneman looked good in his 59* as the Rams finished on 7/240.
Davin Charleston with 4/56 was best for CATS.
Churchill v Glengarry
WITH 242 on the board Glengarry got an early breakthrough in Ryan Wilk for five.
Small steady partnerships permeated the innings as Churchill slowly crept towards the target.
A fighting 82 from Steve Warr carried Churchill's hopes as he and Chris McQuillen (35*) added 50 for the eighth wicket.
In a nail-biting finish Glengarry proved too good winning by 10 runs.
Steve Wright was superb taking 4/58 from 25 overs.
Raiders v Imperials
RAIDERS was never going to lose after posting 267 last week.
Danny Hegarty top scored for Imps with 33, and three batsmen were dismissed in their 20s as Imps were bowled out for 135 in 55 overs. Leigh Jensen, Zac O'Connell and Liam Maynard all took three wickets for Raiders.
Centrals v Traralgon West
CENTRALS had an easy win against Traralgon West with Steve Hazelman (81) top scoring before Centrals declared at 9/206.
Jon Bell was best for the West with 5/52.
With 33 overs left in the day Traralgon West had a second hit and was teetering at 6/75 when play finished.
Gormandale v Rovers
ROVERS resumed at 4/57 chasing 313 and could only survive 24 overs before being dismissed for 101.
Adam Brady claimed three wickets in the rout.
Batting again, Rovers needed to survive for 56 overs to avoid the outright but was knocked over in its second dig for a paltry 65.
Shaun Barbour and Leigh Churchill each took four wickets.
Rovers put its name next to an unwanted record as Grantley Switzer's individual first innings score of 182 was higher than both Rovers' innings combined.
B grade
Gormandale 275 def Rovers 50 and 2/76 – D.Smith 6/15
Imps 222 def Raiders 170 – B.Davey 65
Centrals 6/200 def Tgon West – 73 and 7/73 – J.Gray 4/12, G.Warfe 4/6
C grade
Toongabbie 2/61 def Churchill 37, Tgon West 137 def Glengarry 58