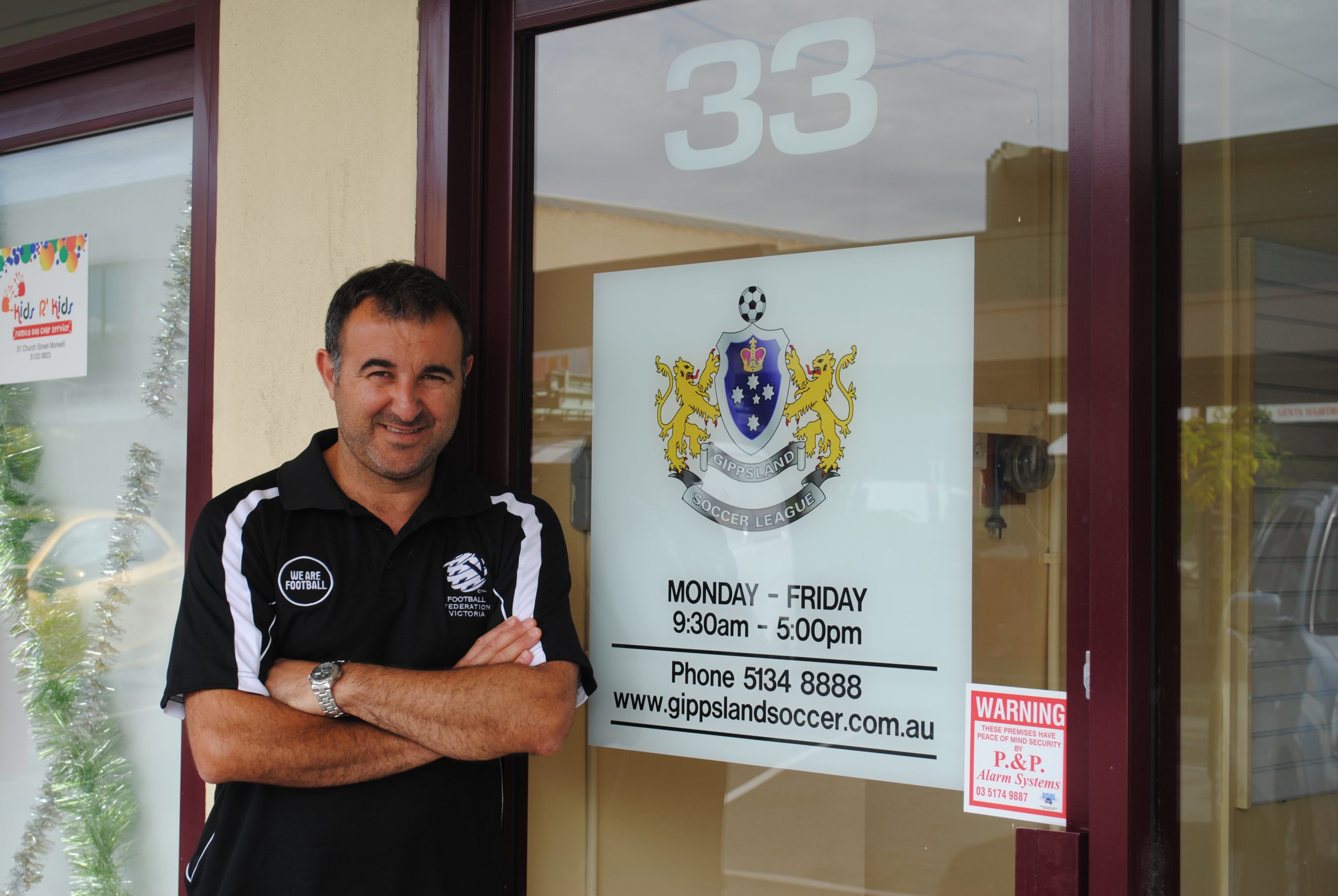 THE Gippsland Soccer League received a boost recently with the appointment of local legend Mark Cassar in the role of zone development officer.
In conjunction with Football Federation Victoria, the position will see Cassar focusing on increasing overall participation within the sport, particularly in females, coordinating and delivering coaching and refereeing courses as well as working with local clubs and schools.
Cassar, who has been entrenched in Gippsland soccer in a variety of roles since his playing days, said his initial priority was integrating the various regions across Gippsland.
"The main thing for me will be the ongoing challenges and trying to bridge the gap between the geographic component within the Gippsland region; it's a broad region and trying to bring the football community together is a key challenge," he said.
"What I'm really focused on is trying to close the gaps between certain areas in the game; I think with my previous experience I'll be able to bring people together from administration, coaches, referees and the like."
Cassar's portfolio includes coaching roles with the Gippsland Falcons youth team in the former flagship National Soccer League, as well as a plethora of positions with state league and high level teams.
The soccer stalwart had a hand in the development of Socceroos Archie Thompson, Mathew Spiranovic and Eugene Galekovic, and established his own football academy, MC Football, which hones in on youth development.
Cassar said his broad experience would be beneficial in tackling the issues facing soccer in the region, with girls' participation near the top of the list.
"The first real task for me will be to try and find out if there are any underlying issues as far as getting girls attracted to the game," he said.
"The focus for me will be to get into schools and clubs to see what their needs are and see whether we can, especially at grass roots, attract girls into the sport and hopefully flow on from there and establish some clear pathways and exciting football opportunities."
GSL football manager Paul Crowe said securing the right candidate for the position had been a meticulous process and the organisation was thrilled with the outcome.