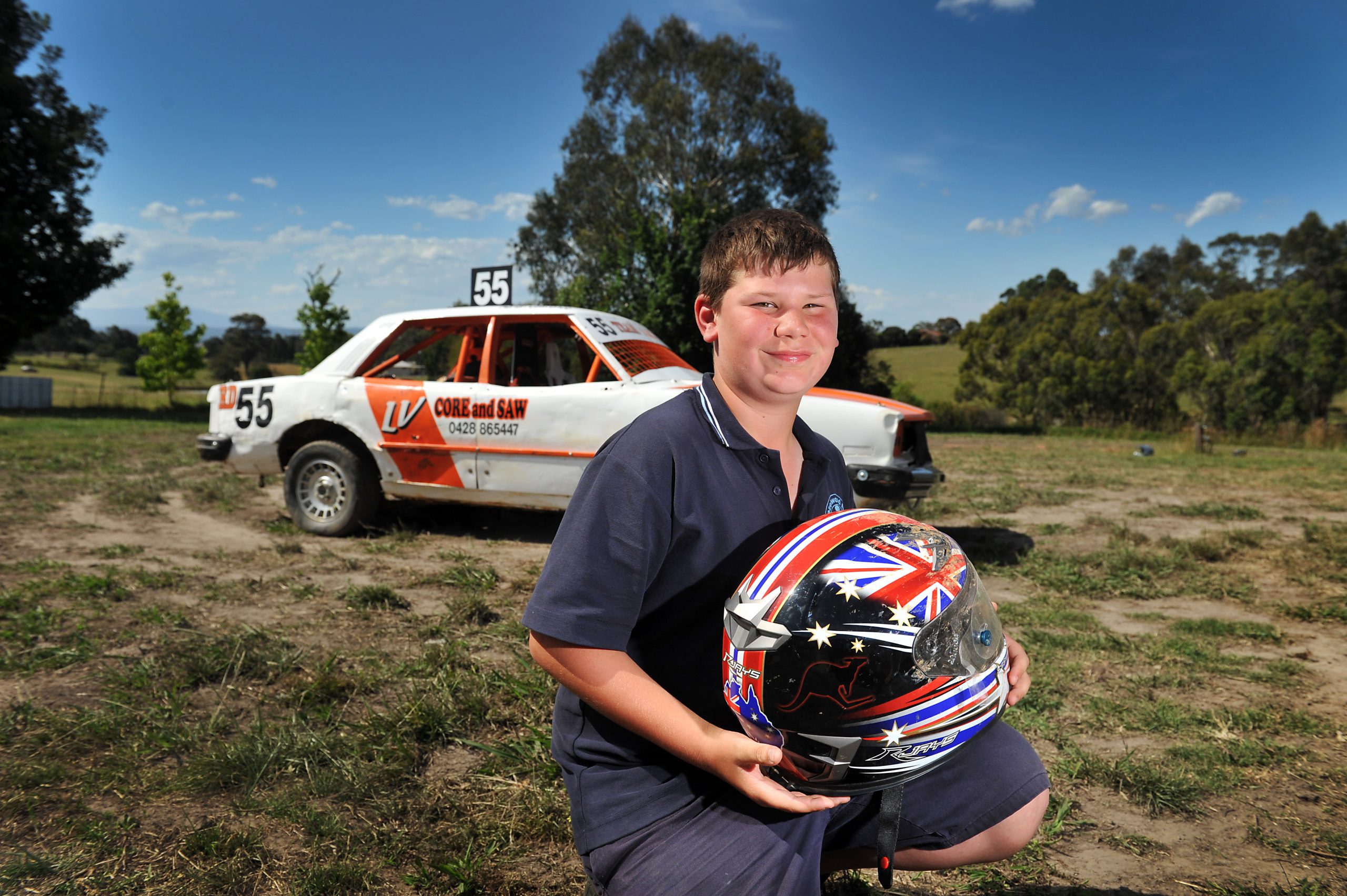 MOST children do not start driving until the age of 16; by then, Hazelwood North's Adrian Lawrence will have six years' speedway experience.
The 10 year-old won his first junior standard saloon race at Drouin Speedway last fortnight, in just his third event since taking up the high speed sport at the minimum legal age.
Having ridden bikes since the age of three, and proven successful in motocross, Adrian made the switch to four wheels after showing driving aptitude in the family's paddock.
"I just started to drive cars and loved it… it's fun," Adrian said.
"It's good because no-one else really drives cars at that age."
After three races in his four-speed Ford TD Cortina, which required a custom setting so Adrian's feet could reach the pedals, the fearless youngster said he had already picked up a useful tip.
"Don't hit the walls," he said.
Despite the fast and furious nature of the sport, parents Darren and Kerry are anything but anxious about their son sitting behind the wheel.
"It doesn't faze me one little bit," Darren said.
"It's good because I've seen him out here (in the paddock) and he's racing against his dad and all his mates and I know he's a good driver… he can drive a manual for God's sake," Kerry added.
Adrian finished fourth in his first race at Rosedale Speedway, and his rapid improvement has prompted the family to consider traveling for bigger events, such as the state titles in Wangaratta next year.
While the fundamentals are already sound, Adrian's parents will face a different set of challenges to most when teaching their boy to drive on the road.
"The biggest problem there will be taking all the bad habits out of him," Darren said.
"Speedway cars don't have mirrors or indicators or any of that so that will be the bad one."