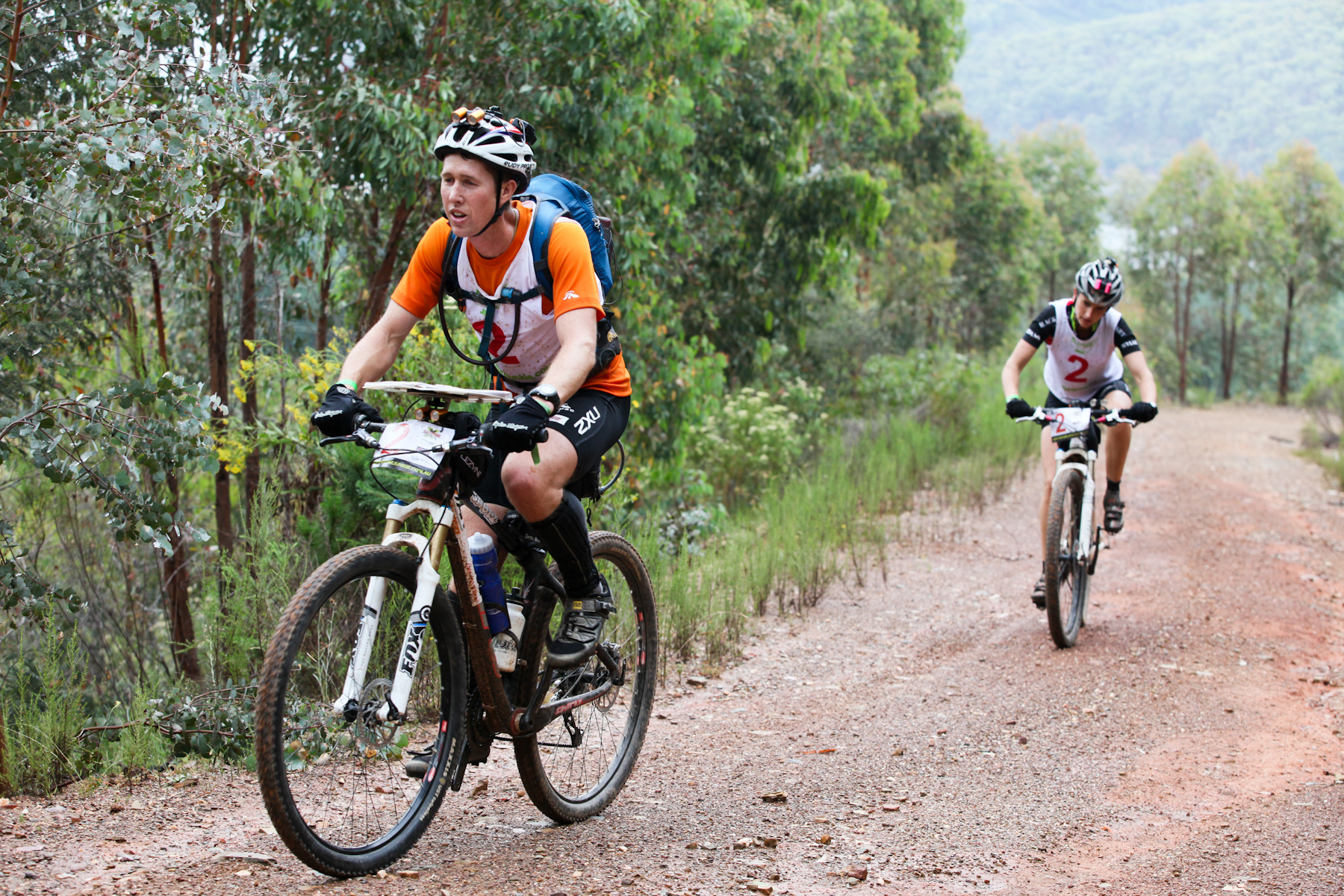 Running, riding and kayaking for 18 consecutive hours is just your average Saturday for Delburn couple Rob and Kathryn Preston, who finished third overall in this year's X Marathon held at Eildon National Park at the weekend.
Taking on the 149-kilometre, seven-stage pro course in "Australia's toughest 24-hour adventure race", team 'MacPac' conquered the gruelling event in 18 hours, 13 minutes and eight seconds to win the mixed category, after shadowing the overall leaders for most of the first day.
With 2011 world champion team 'Thule' from France, as well as several New Zealand, New South Wales and Queensland competitors in the field, Rob said third across the line was a satisfying result.
"It wasn't a huge field in numbers but it was actually quite a quality field… the competitors were as good as any for the year in Australia," he said.
"We had a good performance physically, we were just a bit unfortunate locating a couple of checkpoints in the end… to be that close behind the top two teams was pretty good.
Team Preston stormed out of the blocks and completed the orienteering quest first stage in a record 40 minutes to lead the field into the 15km kayak leg, where they were caught by Mark Webber Challenge winner Jarad Kohlar and ironman competitor Alex Houghton.
The pair stayed in touch with eventual winners Kohlar and Houghton through the 12km trek, 10km second kayak, and 60km mountain bike, but began to fall behind after sunset.
"It was a pretty tough night with a few mistakes along the way… at night time things get exponentially harder and you can't take anything for granted," Rob said.
"That's probably what cost us fighting for the overall win in the end; we lost a bit of time on a couple of the checkpoints overnight that we just had trouble finding."
After being passed by Rob's long time four-man team partners Damon Goerke and Josh Street overnight, the Prestons conserved energy on the final 20km bike leg but preserved a healthy lead over the rest of the field.
Also in the mix were Trafalgar's Bonnie Grylls and Drouin's Melanie Mawley, who put in a strong performance on the 80km, five-stage adventure course in their first X Marathon race.
The duo was unable to finish when weather foiled their bid to take on the final kayak leg, but Grylls said competing for the entirety of the allotted 12 hours was a win in itself.
The pair placed second in the female section and eighth overall.
"We've done a few adventure races this year but.. that's the longest we've ever gone," she said.
"We were out there for 12 hours in the rain (and) in the hail; it was full on. It was probably the hardest thing I've ever done, not just physically but mentally as well; you're constantly having a mental battle with yourself."
For more information about the X Marathon visit
adventurejunkie.com.au