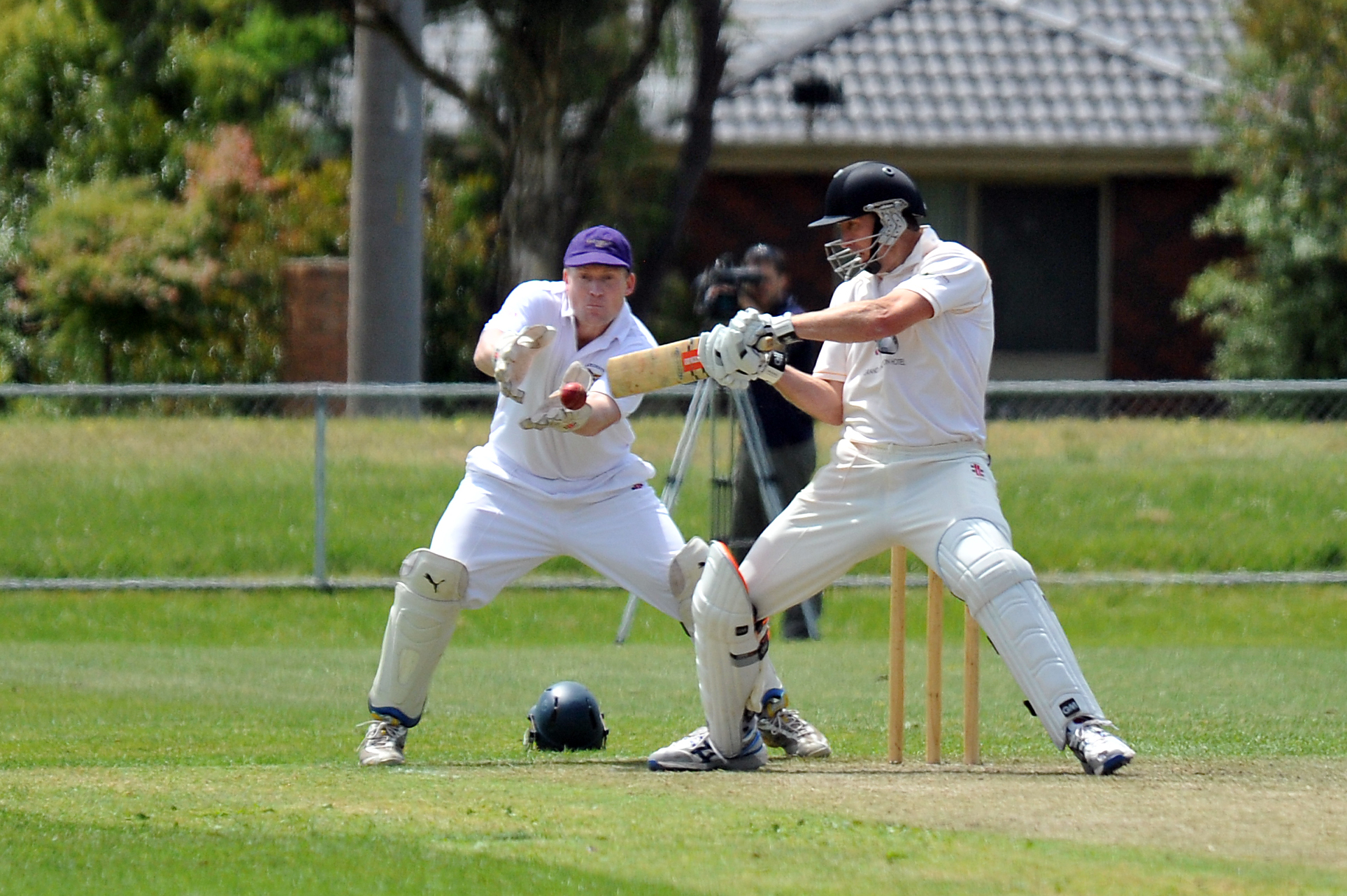 TRARALGON and District Cricket Association bowlers can take comfort in the knowledge that even the best in the country could not contain Gormandale star Adrian Burgiel.
The 32 year-old tallied 293 runs at an average of 41.86 in seven matches for Victoria Country at the Australian Country Championships in Bundaberg, Queensland which wrapped up on Monday, including 114 not out from just 52 balls in a twenty20 against East Asia Pacific.
The brutal batsman's performances culminated in his selection in the All Australian team, which played an exhibition twenty20 game against a Queensland Bulls second XI side containing returning Australian paceman Ryan Harris.
Burgiel faced up to the best part of one Harris over during his knock of 22, his team's equal high score for the match, and said the experience was a brutal taste of Australian cricket's upper echelon.
"He was fast; real fast," Burgiel said.
"I faced five or six balls from him and got one away; he bowled a pretty quick bouncer I just had to duck under it was that quick. It was a good experience to face someone who bowls so fast and to get an idea of what the next level is."
Burgiel led the batting statistics for the first half of the tournament and his impressive century, which included eight fours and nine sixes, came in the third match after he opened his account with 87 on debut against the Northern Territory.
"I got dropped once on 40 but after that I was hitting them as clean as a whistle; I was timing it really well and everything paid off," Burgiel said of his ton.
"I didn't know what to expect when I went but I was hoping to go there and do well so I was pretty happy to do what I've done."
After finishing at the bottom of the standings at last year's championships, Victoria finished second overall this year behind New South Wales country, in no small part thanks to the recruitment of Burgiel.
TDCA administrator Gavin Foenander said Burgiel's performances on the big stage was a tremendous endorsement for the credibility of the Traralgon league.
"It's just sensational for us as a league to one, have him picked in the team and two, to be one of the dominant performers," he said.
"It sort of says something that our league is right up there if he is able to go and perform like that as well.
Foenander said the mass crowd exodus following Burgiel's dismissal at a recent Victoria Country trial fixture was a tribute to his entertaining style.
"People come to watch him play, it's as simple as that," he said.
Burgiel will return for Gormandale this weekend as the finals race heats up, and his presence is ominous for any opposition, according to Foenander.
"They know that they're coming up against one of the best players ever to play in our league and one of the best in country Victoria," he said.
Having scratched the long standing itch to try his hand at representative cricket, Burgiel is uncertain of his future at the next level and will make a decision later in the year.