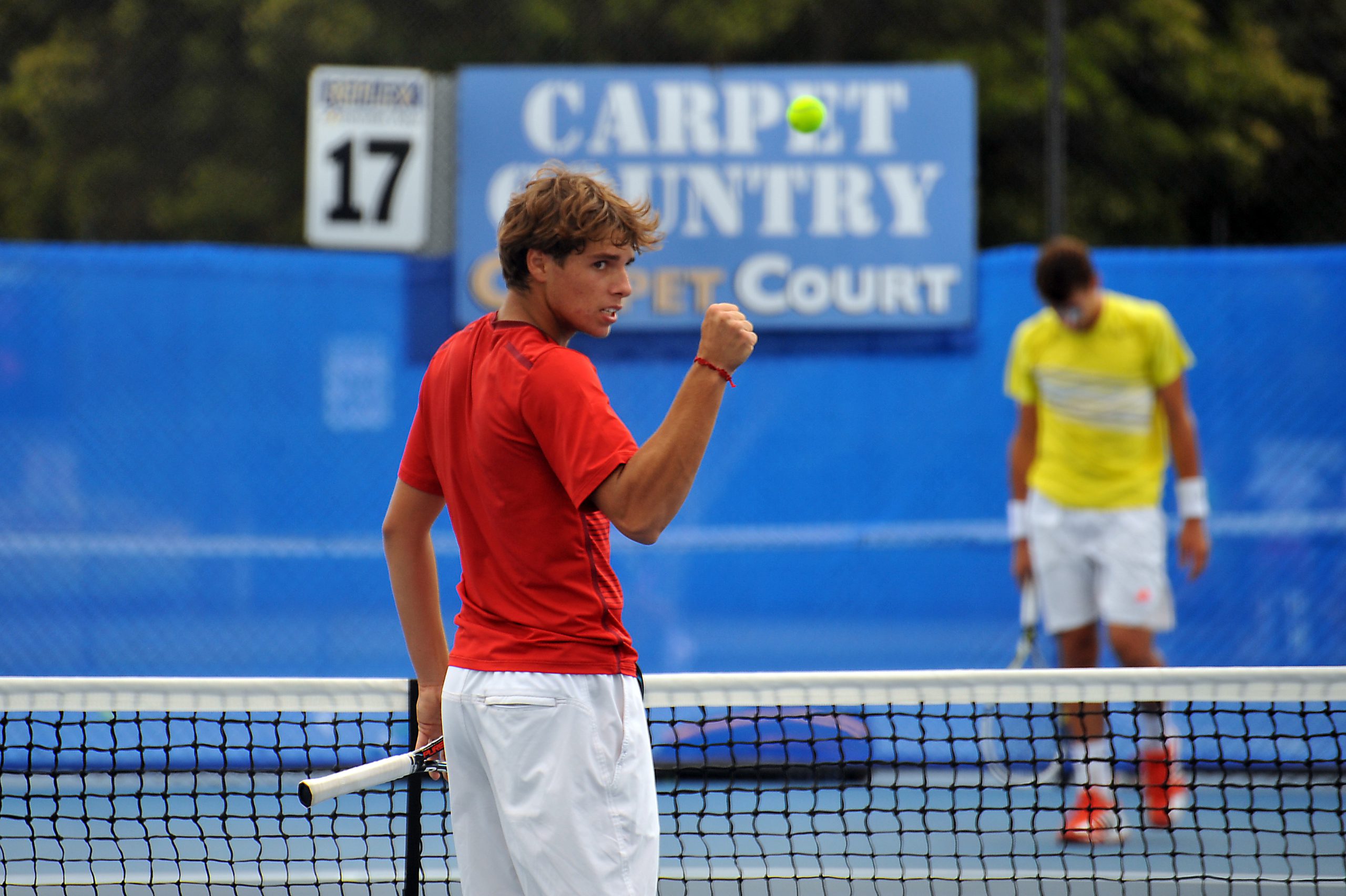 AS Bernard Tomic prepared to take centre court at the Australian Open on Tuesday, his younger sister Sara was locked in battle with Kazakhstan's Anna Danilina on the main stage in Traralgon's ITF junior International.
The last Australian standing in the girl's draw went down swinging in the quarter final match to fifth seed Anna 6-3 6-3, after dropping a couple of key points in the second set.
Sara missed a chance to break a visibly frustrated Anna at 2-2 in the second, before losing the following game on serve after leading 40-0.
Despite the loss, the 14 year-old said there was plenty to take out of the tournament leading into the junior Australian Open in Melbourne starting this weekend.
"I'm trying to work on a lot of things, especially my movement, but I've been doing really well and I'm happy with how I went this week," Sara said.
"Definitely (I'll need to be) more mentally (prepared) for next week; I didn't feel strong enough mentally today. I'm definitely proud (of being the highest placing Australian), the last couple of weeks I've been training hard and I'm going to train even harder now."
This year marked the Queenslander's first ITF international in Traralgon, and the aspiring star said she had enjoyed her Latrobe Valley sojourn.
"It's such a great place, the people are so nice and the facility is amazing here," she said.
With the goal of emulating her famous older brother's achievements in tennis, Sara said she would be watching Bernard's progress keenly as the Australian Open progressed.
"I'm going to try and (get to Melbourne to) watch him; I reckon he'll do great (this week); I'm so proud of him," she said.
Traralgon Tennis coach Graham Charlton has seen plenty of the younger Tomic on the Australian circuit, and said she had the same raw talent as the Australian men's number one.
"She is a natural freak like her brother and she gets the results like her brother," he said.
"Her backhand is unbelievable, she has a world class backhand especially when she hits it across court. She's always been earmarked by the high performance academy and she's always got the results on the board."
Charlton said there was no doubting the teenager's talent, but it was impossible to predict the future of players that came through the Traralgon ITF event.
"When I saw (Richard) Gasquet I thought he would be undisputed top 10; when I saw (Roger) Federer I didn't think he would be Roger Federer," Charlton said.
"The one that always stood out to me when I look back over the years was Gasquet, I thought he was just a natural freak, and he was just 15."
With players like Americans Andy Roddick and Marty Fish ousted in the first round of the tournament in years gone by, Charlton said results at the junior international were fleeting in the face of work ethic.
"There's two things, attitude and work ethic," he said.
"You have to have a work ethic, (forget) ability."
In the men's draw Australian second seed Nick Kyrgios progressed through the quarter finals with a 6-2 6-3 victory over fifth seed Christian Garin of Chile, while fellow Aussie Bradley Mousley bowed out 6-4 3-6 6-1 to Frenchman Enzo Couacaud.
The finals of the tournament will take place today starting from 9am.