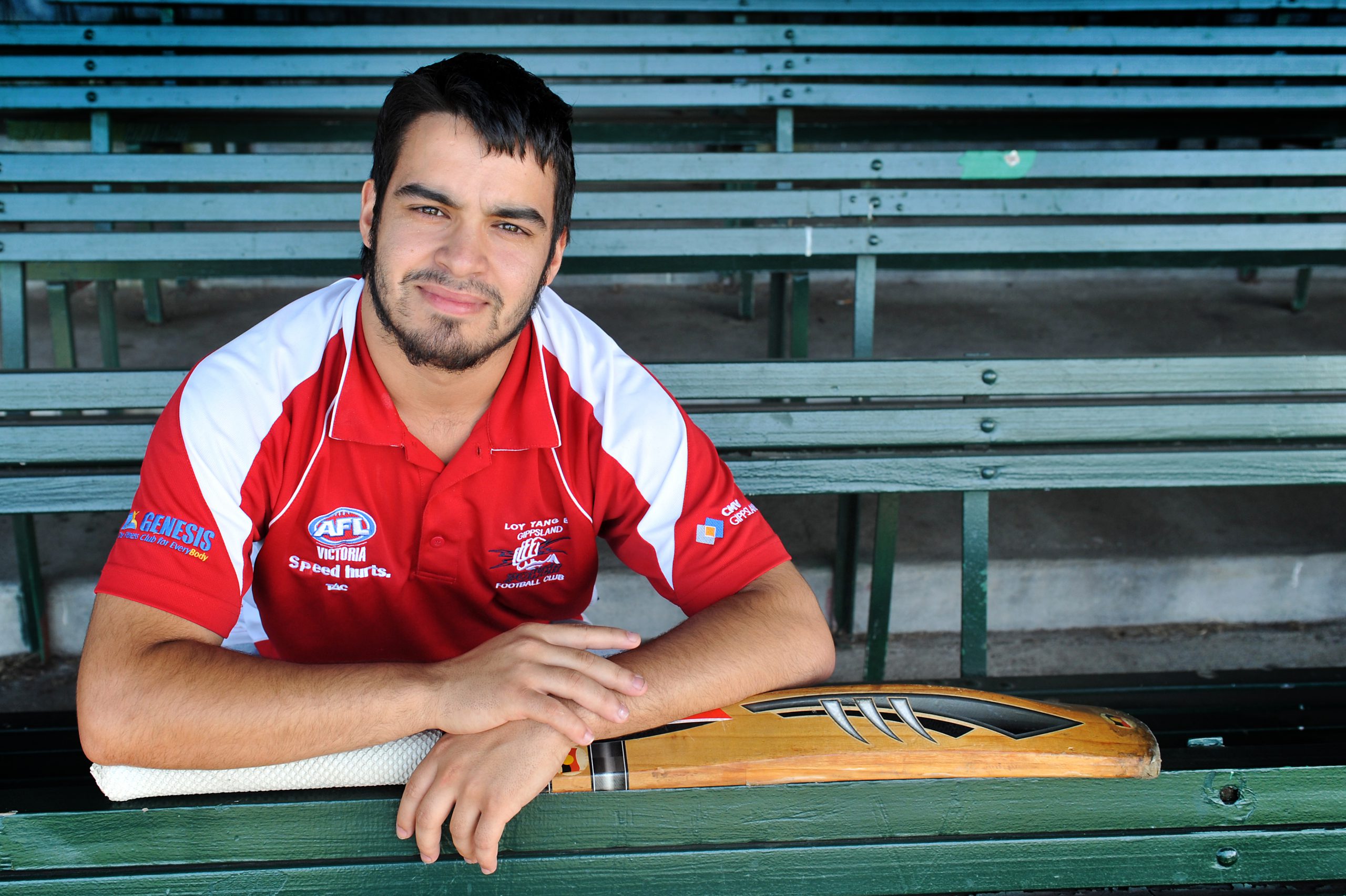 NEWBOROUGH Bulldogs batsman Troy Oakley is hoping to help Victoria to Imparja Cup glory in Alice Springs next month, after the side fell agonisingly short last year.
The 20 year-old will don his fourth cap for Noogal Toengorrt Tani, and become one of the senior members in a balanced squad of youth and experience set to contest the annual indigenous cricket carnival.
Following a third place finish in 2012, Victoria's best result since the competition began in 1994, Oakley said a spate of youth could be the catalyst for a breakthrough Imparja Cup triumph.
"At the moment we're going for a younger squad… we're looking to go two steps further (than last year) and get the top prize."
The utility middle order batsman and part time spin bowler achieved selection last month in Melbourne, but has taken some time off cricket after the recent birth of his daughter.
Despite his disrupted preparation and sporadic form this season, Oakley is hopeful of making a firm contribution in the twenty20 tournament as he eyes a potential move to Melbourne premier cricket in the near future.
"I'm there for the enjoyment of the carnival, but I'm also looking to push my cricket to the next level," Oakley said.
"Hopefully I don't really have to go in too much to bat (being further down the order), but if I do my focus is to stay in and keep the runs flowing."
Oakley said the Alice Springs trip was a hybrid of cultural and cricketing celebration, with elite indigenous players getting a chance to ascend to the top level.
Sale's Bohdi Walker is one such player who was afforded the opportunity to play in India as a member of the representative Black Caps XI chosen at last year's tournament.
"Basically the focus is to expose the good indigenous players and try to get them through the ranks to the state level, and hopefully one day even get up to Australia and expose us a bit more," Oakley said.
"Having that good of a competition just to compete in, you don't get that every day; the standard of the competition is outstanding."
Walker is the only other Gippslander in the 14-man squad.
The carnival runs from 17 to 24 February.